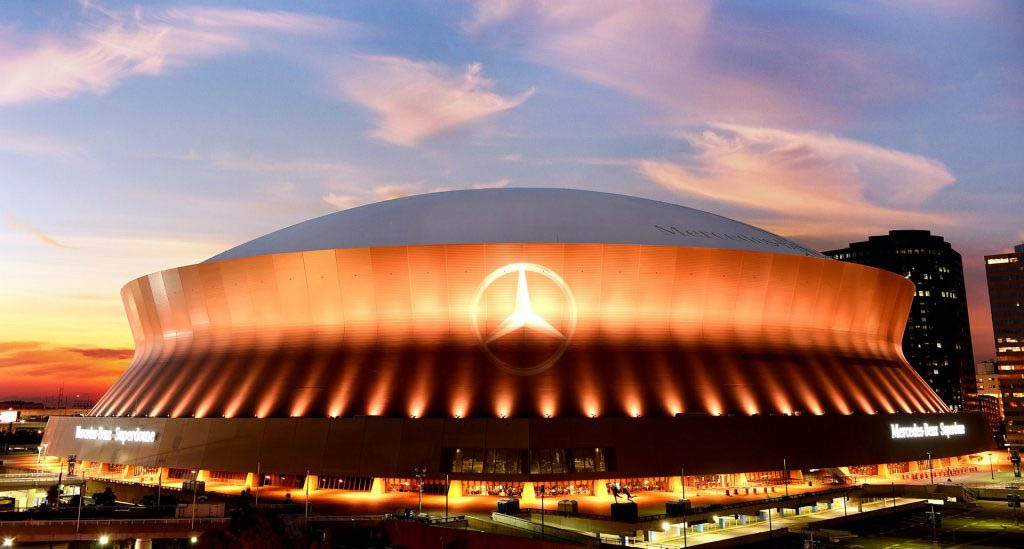 Day, Date, 2021 at Time PM CST
Mercedes-Benz Superdome – New Orleans, LA
Travel with the Pack to the "Big Easy", New Orleans! Known for its round-the-clock nightlife, vibrant live-music scene and spicy, singular cuisine reflecting its history as a melting pot of French, African and American cultures. Once you have seen all that New Orleans has to offer, head on over to the Superdome to see the Pack take on the Saints in what could be the game of the season! With two of the NFL's elite quarterbacks in the history of the NFL fighting to get back to the big game in Tampa Bay, Super Bowl 55, you won't want to miss this exciting matchup! Are you ready for some football?!
Our Game Package combines all the great things about New Orleans with the excitement of Packers football! Help support the team on the road to the Super Bowl!
Land Package
Our Land Game Package features tickets, accommodations, tailgate, and more to help you support the team on the road!
The Land Game Package includes:
Upper End Zone Electronic Game Ticket (upgrade available)
1 or 2 Nights Accommodations
Event USA Tailgate Party
Event USA Souvenir
Game Day Transfer
Complimentary WIFI
Staffed Hospitality Desk
Professional Tour Host
Hotel
Renaissance New Orleans Pere Marquette French Quarter
Need air?
At this time we are not offering a package with air included from any departure points in Wisconsin. We recommend that you work with your own travel agent to book your own air with your own preferred departure city and departure and return dates.
Just Tickets or game day package?
Our Road Warrior Package is a great day-of-game option. You can also purchase just tickets or tailgate only.
Optional Sightseeing Excursion (Saturday, September 26th – Time TBD) – More details coming soon!!
See the best of New Orleans with other Packer Fans on one of our exclusive sightseeing tour! Just $69/person. To purchase only the tour click here.
PRICING
Additional nights only available on the 2 night land packages at $215 per night.