We are currently working on our home and road game packages and policies. Please check back for updates! If you don't wish to miss out on your opportunity to book, you can add your name to our waitlist, telling us which game or games, whether home or road you are interested in, and you will be amongst the first contacted when packages become available. To do so Click here
Since 1991, Event USA has been providing fans with a complete Road Game experience. Our Deluxe Road Game Package options include air transportation from Wisconsin, or "land only" road package choices, all including Game Tickets. Customized air from any other departure points can be arranged.
Tailor-designed by the city, we include such amenities as tailgate parties, breakfasts, side trips to popular area sites and attractions, celebrity appearances, souvenirs, area maps and information, stadium transfers and airport transfers.
All game packages include welcome/hospitality desks and professional and helpful tour staff to get settled into the rival city and answer any questions you have so you can enjoy the game. Let us do the work for you!
Road Warrior Packages
We also offer a day-of-game package for those who can provide their lodging.
Tailgate Party
Looking for a place to join other Packer fans on the road for a pre-game tailgate party? Look no further! Event USA has you covered with our road tailgate parties.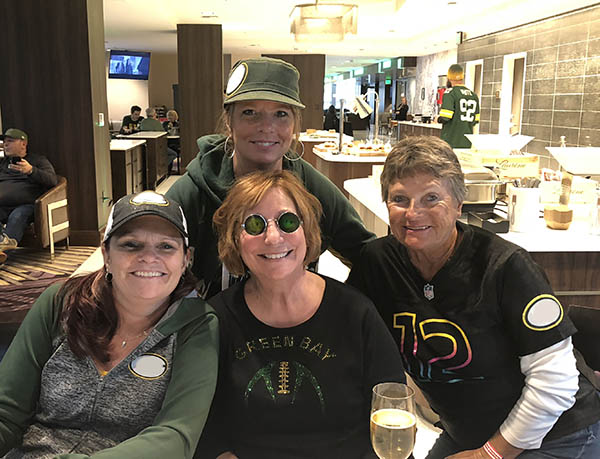 2022 Green Bay packers opponents:
Chicago Bears
Detroit Lions
Minnesota Vikings
Miami Dolphins
Philadelphia Eagles
Tampa Buccaneers
Washington Football Team
Buffalo Bills
More details to coming soon!!!
EVENT USA WE GET YOU TO THE GAME AND MORE!!!