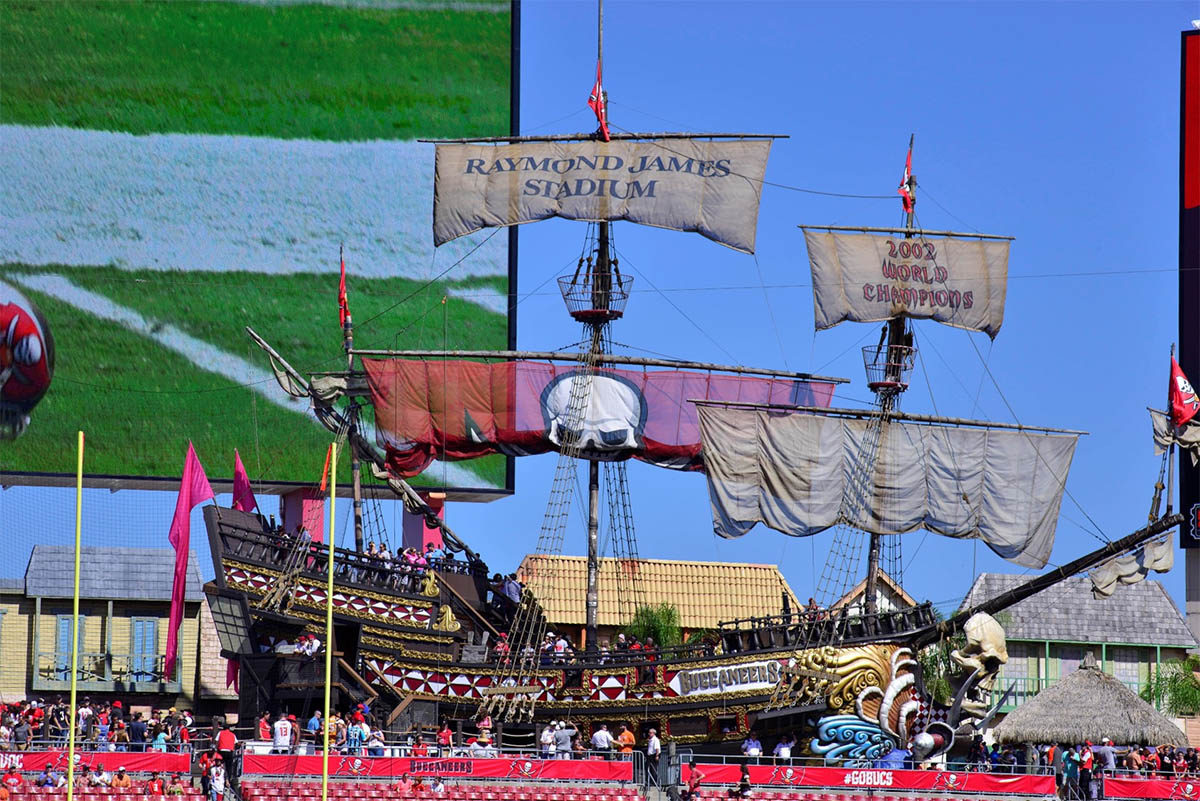 Sunday, October 18, 2020 at 3:25 PM CST
Raymond James Stadium – Tampa Bay, FL
The hip, urban heart of Florida's Gulf coast beats in Tampa Bay. Discover blue skies and sunshine, a sparkling waterfront, world-class chefs, family fun, and a century of Cuban culture – all in Florida's most diverse travel destination. Home to the Tampa Bay Buccaneers, Raymond James Stadium has one of the most unique features in all of the NFL stadiums…a 103-foot, 43-ton steel-and-concrete replica pirate ship! Join us in silencing the cannon fire while cheering on the Pack to victory! Are you ready for some football?!
Our Game Package combines all the great things about Tampa Bay with the excitement of Packers football! Help support the team on the road to the Super Bowl!
Land Package
Our Land Game Package features tickets, accommodations, tailgate, and more to help you support the team on the road!
The Land Game Package includes:
Upper End Zone Electronic Game Ticket (upgrade available)
1, 2 or 3 Nights Accommodations
Event USA Tailgate Party
Event USA Souvenir
Game Day Transfer
Complimentary WIFI
Staffed Hospitality Desk
Professional Tour Host
Hotel
TBD
Need air?
At this time we are not offering a package with air included from any departure points in Wisconsin. We recommend that you work with your own travel agent to book your own air with your own preferred departure city and departure and return dates.
Just Tickets or game day package?
Our Road Warrior Package is a great day-of-game option. You can also purchase just tickets or tailgate only.
PRICING
Additional nights only available on the 2 night land packages at $325 per night.