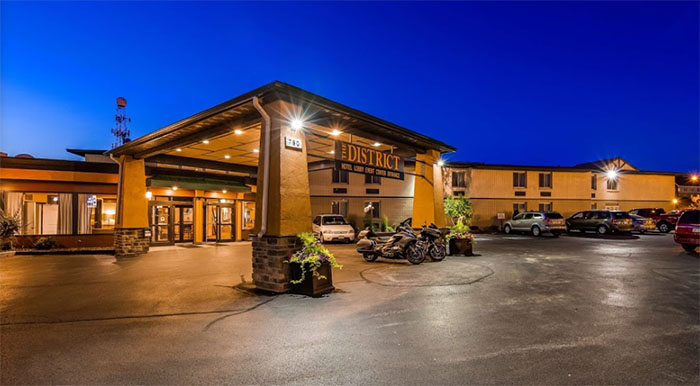 Located within walking distance from Lambeau Stadium, Packers Pro Shop, the Packer Hall of Fame and a short drive to Bay Park Square Mall, this hotel is close to it all. The D2 Sports Pub, located inside the Best Western, features a great selection of food and drink. All rooms non-smoking.
Best Western Green Bay Inn
780 Armed Forces Drive
Green Bay, WI 54304
(920) 499-3161
Map
Floors/Rooms:
2 Floors/145 Rooms
Elevator(s):
None
Check-In/out:
3:00 PM / 11:00 AM
Airport Transportation:
The hotel does not offer a airport shuttle. We recommend using either a Taxi, UBER or LYFT from the airport.
Distance from Airport:
4 miles
Distance from Stadium:
1 Block
Hotel Parking:
Free – Open Lot
Bedding:
1 or 2 Beds
Amenities:
Coffee Maker, Hair Dryer, Iron/board, mini-fridge and Complimentary Shuttle to the Oneida Casino.
Pool:
Domed Recreation Area in Green Bay (Indoor pool, whirlpool, sauna, and game room)
Fitness Center:
Yes
Hotel & Dining:
D2 Sports Pub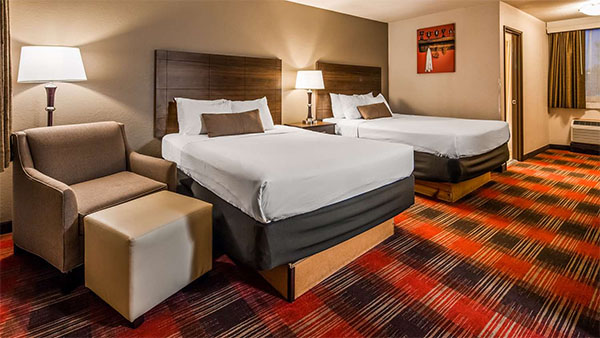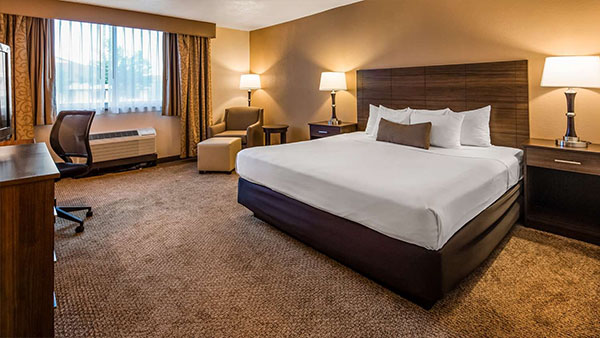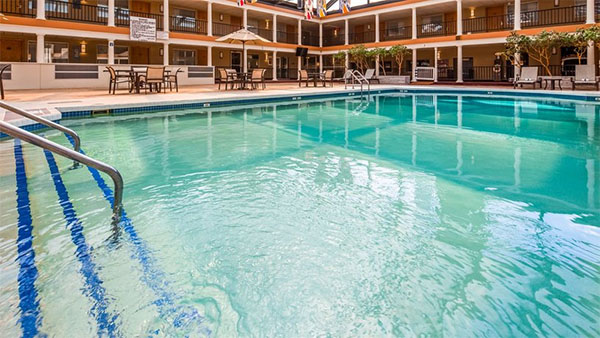 Floor plans of the rooms we have in inventory: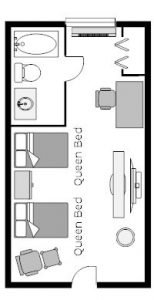 Two Queen Bedroom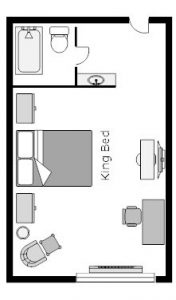 One King Bedroom