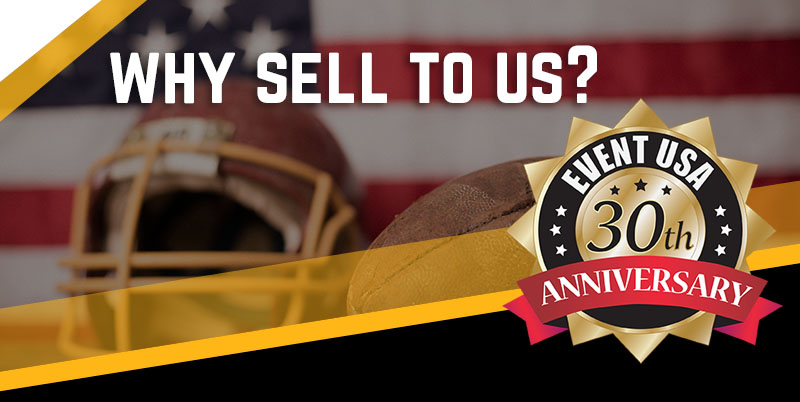 Not able to go to the Game?

EventUSA will buy your Green Bay Packers tickets! We've been in the business for over 30 years and will purchase Packers tickets by the season or the individual game. Most of the tickets used in our home game packages are purchased from season ticket holders. When you sell your tickets to us, you are helping a fellow Packers fan experience the thrill of attending a game at historic Lambeau Field.
Why sell us your Packers Tickets:
Seat Protection Guarantee
We are an AUTHORIZED BUYER of Green Bay Packers tickets and a trusted local source!
Trusted in the business for over 30 YEARS!
Typically, we pay the HIGHEST PRICES for Packers tickets.
You receive PAYMENT IN FULL. Unlike Ticket Master, Ticket Exchange, Stub Hub and other listing sites – you get the full agreed upon price.
The sale of your tickets is IMMEDIATE. There is no guarantee on other sites that your tickets will eventually sell.
You receive IMMEDIATE PAYMENT. Some companies send payment weeks after your tickets sell – if they sell at all.
We have a CONVENIENT Green Bay location, only one mile from Lambeau Field. We can also handle the entire transaction by mail if desired.
As a Green Bay company that is dedicated to serving the needs of Green Bay Packers fans, there is a high probability your tickets will be SOLD TO PACKERS FANS – not fans of the visiting team.