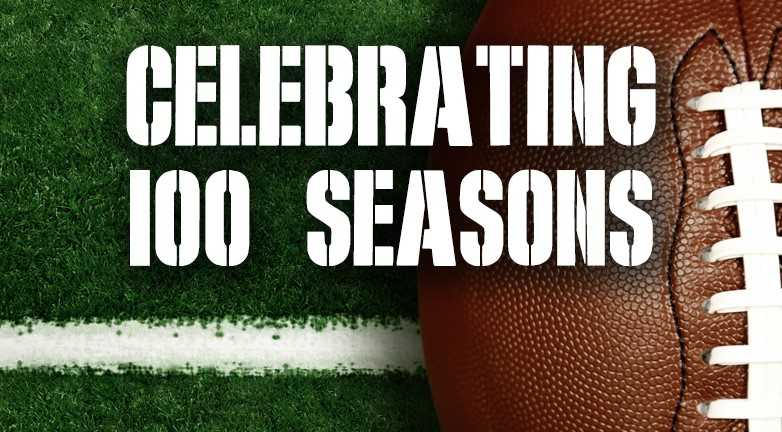 One of the most compelling stories in sports history is about to add a new chapter. The Green Bay Packers organization, first established in August of 1919, is turning 100, and now the NFL's only publicly-owned, not-for-profit team is preparing a fitting celebration.
Things didn't always look so promising, however. In fact, fans had to rescue the Packers from financial ruin on multiple occasions. The league even considered making Green Bay a "traveling-only" team because home games were so poorly attended.
Today, a Packers game at Lambeau Field is the hottest ticket in town. Amid constantly selling out home games year after year, the team's season ticket waiting list is 133,000 names long. That long-standing popularity is borne from decades of success: 13 world championships and 25 Pro Football Hall of Famers.
The Packers enter their 100th season as an elite franchise with worldwide appeal but haven't lost sight of the fans who got them this far.

Green Bay Packers Celebration Weekend
Regular season football returns to Lambeau on Sunday, Sept. 9, and fans are invited to join in the festivities as the team kicks off this milestone centennial season.
Similar to the 2017 home opener, 2018's "Celebration Weekend" will be highlighted by a free concert for fans outside Lambeau Field on Saturday, Sept. 8.
The Packers Tailgate Village will open at 4:30 p.m., with live music headlined by Steve Miller Band beginning at 7:30 p.m. near the Oneida Nation Gate. Miller, a Milwaukee-native, hasn't played in the Green Bay area since 1992.
The celebration continues on Sunday as the Packers renew the NFL's most storied rivalry with the Chicago Bears on "Sunday Night Football."
"Celebration Weekend" is but the start of a long list of special events and game-day features that have been planned for fans throughout the next year. A 10-part documentary series dedicated to the team's history will be released ahead of the "official" birthday of August 11, 2019. A "100 Seasons" book will also be published in 2019, and fans can already find "100 Seasons" merchandise in the Packers Pro Shop.

Another Tradition in Titletown
As the Packers franchise rose to prominence, Event USA was proudly creating its own tradition less than a mile from Lambeau Field. Serving as Green Bay's headquarters for tickets and game packages since 1989, Event USA has helped nearly one million fans get a seat to a game. Ties to the team are strong, with many players giving their stamp of approval over the years. The agency also used to partner with Ray Nitschke, with the Lambeau legend appearing for many years at Event USA fan functions.
Let Event USA help you properly celebrate the Packers' centennial!
Secure Great Tickets – Any Location, Any Quantity
Meet Packers Players and Get Autographs and Photos

Don't miss out on the Green and Gold celebration of the century! Give Event USA a call to learn more: 920.722.5377