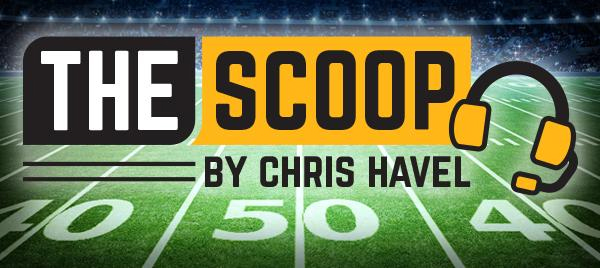 By Chris Havel
Special to Event USA
Rodgers-to-Adams clicks as Green Bay starts fast, does enough to stop Seattle
GREEN BAY, Wis. – This is where it gets really fun.
Aaron Rodgers' post-game comment, like his third-down darts, was right on target Sunday night. Whether he was delivering passes or one-liners, he didn't have time for throwaways.
The Packers' charismatic quarterback was too busy converting third downs and throwing for touchdowns in Green Bay's dramatic 28-23 victory over Seattle in the NFC divisional playoffs at Lambeau Field.
Packers at San Francisco championship, we can get you to the game!
Rodgers enabled the Packers' offense to convert 9 of 14 third down attempts (one was a kneel-down). He completed 16 of 27 passes for 243 yards and two touchdowns for a 113.7 rating. Those are good numbers, but his poise and precision on pressure-packed third down throws was the difference.
Packers head coach Matt LaFleur agreed.
"I thought (Rodgers) made some clutch throws – especially – I think a good indication of really good quarterback play is: Look at third down," he said. "It was one of the best performances we've had all year on third down. …"
The Packers raced to a 21-3 halftime lead, but Seattle wasn't about to throw in the towel. Led by the incomparable Russell Wilson, the Seahawks countered with touchdown drives of 69, 84 and 79 in their first three second-half possessions.
Seattle had a chance to close to within a field goal, but Packers' cornerback Jaire Alexander flattened Wilson on the 2-point try. The Packers' defense made the five-point lead stand up.
LaFleur wasn't surprised by Seattle's Wilson-led comeback, or his own defense's ability to withstand the rally.
"Every time I looked up (Wilson) was making somebody miss in the pocket, creating and extending plays," LaFleur said. "That's what he's done his whole career."
The Packers' defense was up to the task.
Kenny Clark had four tackles, a sack and a quarterback hit. It was great work for a big man with a sore back. Blake Martinez had 10 tackles and Alexander added nine.
Oren Burks had six tackles in nine snaps.
The Smiths – Preston and Za'Darius – each had two tackles, two sacks and a quarterback hit. Preston left briefly with an injury, but returned in time to register the game-clinching sack.
"Our defense … there were so many extended plays and they were giving great effort, but they were pretty exhausted by the end of the game," LaFleur said. "We knew that was going to be the case so it was huge of (Preston) to go back in there.
"He's an elite pass rusher. He was able to get to the quarterback and finish (the job) on the quarterback."
Preston Smith didn't gloat afterward. He merely smiled and offered succinct praise of Wilson.
"He tested our cardio and heart and endurance today," he said.
The Packers' defense answered on all three counts.
Afterward the game, Rodgers was asked about a return trip to Santa Clara, Calif., where the 49ers soundly defeated the Packers 37-8 in November. The Packers are undefeated in six games since then.
"It's going to be loud," Rodgers said of Levi's Stadium. "But this is where it gets really fun. There are only four teams left, and we're one of them. We've got a legitimate chance."
The Packers (14-3) and 49ers (14-3) are set for a 5:40 p.m. kickoff at Levi's Stadium in Santa Clara. The 49ers come in as seven-point favorites to advance to Super Bowl LIV in Miami.
The Packers come in as considerable underdogs. That's Ok. Green Bay expects to leave as NFC champions. If some Packers fans had to pinch themselves to make sure this surreal season isn't all a dream, the players understand how they feel.
"Let's be honest," Rodgers said, "I don't know that even our fans felt supremely confident in us."
Fortunately the coaches and players bought in a long time ago.
LaFleur's first-year success isn't built on luck.
It is built on the notion that an NFL team, with the right coach and quarterback buoyed by a strong defense, can work wonders. It isn't luck that the tight end position had 115 snaps to the receivers' 134 snaps. It's because LaFleur's scheme calls for it.
Marcedes Lewis had 42 snaps and delivered several key blocks. Jimmy Graham had 24 snaps and caught three key passes, including the game-clincher. Jace Sternberger (28 snaps) and Robert Tonyan (21) also played key roles.
They joined the offensive line and right tackle Jared Veldheer – who started in place of Bryan Bulaga (flu) – to block well enough to enable Aaron Jones to rush for 62 yards and two TDs.
They also allowed Rodgers enough time to make plays.
And when Rodgers looked to pass, most times he had Davante Adams in the bull's-eye. Adams caught eight passes in 11 targets for a franchise playoff record 160 yards.
Adams had touchdown catches of 20 and 40 yards sandwiched around Jones' two touchdown runs. Graham and Geronimo Allison also hauled in two critical third-down receptions to help seal the victory.
Adams said he'd like to see Rodgers reach another Super Bowl.
"He's definitely hungry for another Super Bowl," Adams said. "He deserves it, so we're doing everything in our power to put him in that position."
The Packers are playing in their third NFC championship game in six seasons. That's fairly remarkable considering they missed the playoffs each of the past two seasons.
"We don't have an owner; we have thousands of people who have a piece of paper that's a stock certificate," Rodgers said. "But people feel like they're invested in what we're doing. And they stuck with us through a couple rough years. So to talk off the field being a 2-seed, where – let's be honest – I don't know that even our fans felt supremely confident in us … but to be able to walk off that field again victorious, there's no feeling like it. I stopped myself in the second quarter and was looking around when there was a TV timeout and they're waving flags, and I just couldn't – it was a special moment, just seeing the whole stadium waving those white towels. I just think it was really, in that moment, just grateful for the opportunity and loving what I do. There's nothing like having the ball in your hands in a clutch situation and knowing you've got 78,998 or whatever it was today, most of them cheering you on."
It will be a different deal at Levi's Stadium.
"Yeah, we've got to play a lot better, obviously," Rodgers said, referring to the Packers' 37-8 loss to the 49ers earlier this season. "They're a great football team with a great (defensive) front. Obviously, they get after the passer and they're really good on the back end, smart. It's going to be one of those games where we know every possession is really important."
LaFleur sounded at once confident and curious.
"We'll see where we're at and how far we've come," he said. "(The 49ers) took care of the Vikings pretty handily. They're a really good football team."
So are the Packers.
"I couldn't be happier for our guys," LaFleur said. "They put in a lot of hard work. They're a group that sticks together and when the pressure is on they don't blink."