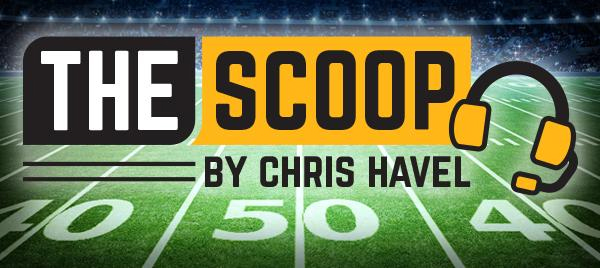 By Chris Havel
Special to Event USA
First-year coach, HOF quarterback work to incorporate new scheme, true balance
GREEN BAY, Wis. – By any measure beyond the ultimate – a victory in Super Bowl LIV – the Packers' 2019 season was a resounding success.
The Packers (14-4) earned the NFC's No. 2 seed, defeated Seattle in the NFC divisional playoffs and advanced to the NFC championship before falling at San Francisco.
It was an amazing if not slightly unexpected ride.
The Packers' season was one pleasant surprise after another. It was the bus that arrived early, the check that really was in the mail and the rare return on investment that out-paced projections.
Packers' fans thoroughly enjoyed it, although they might've had even more fun if they'd known where it was leading after the 10-3 victory over the Bears at Soldier Field to kick off the NFL's 100th season.
Most 2019 season recaps begin, "Green Bay's Matt LaFleur became the first coach in franchise history to …"
The list of accomplishments under his direction is lengthy.
LaFleur, 40, presided over a seven-game victory swing from 2018 to 2019, the largest in franchise history.
He also became the Packers' first coach in his inaugural season to win the division (Green Bay went 6-0 to sweep the NFC North), reach the post-season and win a playoff game.
LaFleur injected true balance into the offense.
The running game grew legs. The quarterback was on board. The offensive line, tight ends and receivers did their part, too.
The Packers posted their best number in that all-important statistic – time of possession – since their 2010 season, which might be comical except it was the last time the Packers reached the Super Bowl.
Most impressive was LaFleur's overarching ability to make it all about the team, all the time, no matter what the circumstances.
LaFleur sowed the seeds of success with great care. Then he left it to the players – especially veteran leaders such as Rodgers and Za'Darius Smith – to nurture and care for it throughout the growing season.
The harvest was a success.
The Packers' 33rd postseason appearance ties Dallas for the most in league history. It will be interesting if LaFleur's Packers and Mike McCarthy's Cowboys battle for NFC supremacy in 2020.
For now, let's talk about 20/20 in terms of hindsight.
Here is a look at the Packers' offense in LaFleur's first season. Next week I will analyze the defense.
** OFFENSE
** Quarterback
12 Aaron Rodgers, 15th Year, California
Rodgers' statistics reflect his greatness.
What the surefire Hall of Fame quarterback did beyond the numbers in 2019 illustrates his burning desire to win a second Super Bowl. He went out of his way to be a great teammate by giving of himself. He organized road trips to Milwaukee, a private showing of a not-yet-released movie and other assorted team events. His personal appearances on behalf of the team and his teammates in the offseason displayed his commitment.
Rodgers was willing to give it a chance with LaFleur from Day One. The positive effect was reflected in wins, although it was seldom easy.
Clearly, Rodgers' patience was tested at times by his young receivers. Beyond Davante Adams the receivers more resembled a group of XFL wannabes awaiting a tryout. Their inexperience was astonishing and it showed in their inconsistency. Their effort, however, was exceptional.
Rodgers coaxed, cajoled and carried the receiving corps along the way.
It was such a work in progress that LaFleur admitted afterward that the Packers hadn't installed their entire offensive arsenal – especially their up-tempo package – as of the playoffs. It made operating against the 49ers' dynamic defense an even more difficult task. That was due to the receivers' inexperience in LaFleur's system, rather than any unwillingness on Rodgers' part to try and make it work.
In some ways, this might have been among Rodgers' finest seasons.
He started all 16 games for the eighth time. He completed 353 of 569 passes for 4,002 yards, 26 touchdowns and four interceptions for a passer rating of 95.4.
He completed a pass of 25-plus yards to 11 different teammates, which ties 1988 and 2018 for the most in team history. That Rodgers did so in back-to-back seasons reflects the instability at receiver.
Rodgers, 36, came out of the season fairly healthy.
With upgrades at receiver and a second year in the scheme, I expect Rodgers to build on his first season with LaFleur and flourish.
** Running back
33 Aaron Jones, 3rd Year, Texas-El Paso
Jones is a bona fide star in the making.
The explosive third-year back carved a niche in LaFleur's offense. He became one of its most dependable and dangerous weapons in 2019.
Jones' average per attempt sits on the sunny side of 5.
His career is on the rise.
He started all 16 games and led the team with a career-high 1,084 rushing yards on 236 carries for a 4.6-yard average. He was the Packers' first 1,000-yard rusher since Eddie Lacy in 2014. His stats also conjured the names of John Brockington, Gerry Ellis and Ahman Green.
Jones was that good.
His development in the passing game should expand as his familiarity and proficiency continue to grow. His career-high 49 receptions for 474 yards and three touchdowns is merely a hint of things to come.
Jones' durability at a rugged position is admirable. He seldom took direct hits, but rather juked and slithered his way to glancing blows and additional yardage.
Jones' four post-season touchdowns mirrored his regular-season output.
** Running back
30 Jamaal Williams, 3rd Year, Brigham Young
Williams' versatility, dependability and production have cemented his position as the Packers' No. 2 running back behind Jones. In today's NFL it's an important role and Williams rose to the task.
He played in 14 games with two starts while rushing for 460 yards on 107 carries with a touchdown. He proved even more explosive as a receiver out of the backfield or in the slot. He caught a career-high 39 passes for 253 yards and five touchdowns, good for second in the NFL.
Williams also contributed on special teams.
** Fullback
45 Danny Vitale, 4th Year, Northwestern
A product of the Packers' 2018 practice squad, Vitale was a sixth-round draft pick of the Buccaneers before bouncing around the league. He found a home in Green Bay, where he played in 15 games last season with four starts. He was a special teams' ace and Pro Bowl alternate.
** Tight end

80 Jimmy Graham, 10th Year, Miami
Jimmy Graham ranks fourth in NFL history among tight ends with 74 career touchdown catches. The five-time Pro Bowler tacked on three more TDs in a 2019 season that may be his last in Green Bay.
Graham, always a gung-ho team player, is in the home stretch of what has been a fantastic career. His 1,310 receiving yards with New Orleans in 2011 is the stuff of legends.
Father Time has crept up on Graham.
He played in all 16 games this season, in part because of "load management," and started 10 games with 38 catches for 447 yards and three touchdowns.
Graham had seven catches of 20-plus yards, but his big-play ability is slowly fading. It is reflected in his yards-per-catch and in the way opposing defenses elect to defend him.
Graham upped his play in the post-season, but don't be fooled. While it reminds everyone that Graham is a "gamer," the end is near.
** Left tackle
69 David Bakhtiari, 7th Year, Colorado
Bakhtiari, the NFL's premier left tackle, made it four straight seasons in which he received Associated Press recognition as an All-Pro player.
He helped the Packers' offense rack up 18 rushing touchdowns, the most by Green Bay since 2009. The ultra-durable Bakhtiari started all 16 games for the fifth time in his career.
** Left guard
74 Elgton Jenkins, Rookie, Mississippi State
Jenkins started at left guard in Week 3 in place of Lane Taylor and never looked back. Jenkins, a rookie, didn't play like one.
The second-round pick out of Mississippi State earned all-rookie honors from the Pro Football Writers Association while helping an offense that ranked second in the NFL in giveaways and first in zero-turnover games with a team-record nine.
Jenkins also was part of a unit that helped the Packers notch 10 games with two or fewer sacks, which tied for ninth in the league.
** Center
63 Corey Linsley, 6th Year, Ohio State
Linsley started 16 games at center for the fourth time in his career. He has become the Packers' anchor in the offensive line.
Linsley's ability to get downfield and be a factor in the second level will be interesting to watch this season.
** Right guard
77 Billy Turner, 6th Year, North Dakota State
Turner was familiar with LaFleur's scheme and it showed.
He started all 16 games for the first time in his career after being acquired via free agency. He helped the Packers' offense develop into the NFL's ninth-best in the red zone.
I thought Turner would be a bit feistier than he played at times, but on the whole he was another solid free-agent signing by GM Brian Gutekunst.
** Right tackle

75 Bryan Bulaga, 10th Year, Iowa
Bulaga, the greybeard among the Packers' offensive linemen, has started 111 games at right tackle. It is the most by any O-lineman on the roster.
He started all 16 games last season for only the second time in his career. He was forced to miss the Packers' NFC divisional playoff game against Seattle with an illness, but rebounded to play against the 49ers.
Bulaga, who is a free agent, is a "must resign" in my opinion.
** Receiver
17 Davante Adams, 6th Year, Fresno State
Adams' 40 receiving touchdowns since 2016 is No. 1 in the NFL. What's more is there to say? Actually, there is a lot more.
Adams had three straight 10-plus touchdown-reception seasons, which tied him with Don Hutson and Sterling Sharpe in Packers' history.
He missed four games with turf toe in 2019, but still caught 83 passes for 997 yards and five touchdowns.
Adams was named to the Pro Bowl for his efforts.
In the postseason, Adams caught 17 passes for 298 yards and two touchdowns. He is a terrific No. 1 receiver in search of a bookend.
** Receiver
13 Allen Lazard, 1st Year, Iowa State
Lazard made the most of his opportunity last season. He played in all 16 games with three starts while catching 35 passes for 477 yards (a 13.6 average) and three touchdowns. He also had one rush for 21 yards and tied for third on the squad with seven tackles on special teams.
By my definition, Lazard is a strong No. 3 receiver. A true No. 2 receiver, in my opinion, has to be able to step up and be the No. 1 if circumstances call for it. Lazard's not there yet, but his future is bright.
** Receiver
83 Marquez Valdes-Scantling, 2nd Year, South Florida
MVS's breakout season never quite materialized in 2019. He started 10 games but finished with just 26 catches for 452 yards (a 17.4 average) and two touchdowns. He only caught one pass in the final six weeks.
Geronimo Allison and Jake Kumerow also contributed at receiver, but neither developed into the solid No. 2 the offense desperately needs.
Allison is a strong No. 3 receiver, while Kumerow's knack for making plays despite limited opportunities and his special teams' work merits both plenty of work in the NFL, whether here or elsewhere.
** Kicker
2 Mason Crosby, 13th Year, Colorado
The Packers' all-time scoring leader with 1,575 points is alive and kicking.
Mason Crosby's strong 2019 season merely continued his run of excellence in Green Bay. He hit on 22 of 24 field goal attempts (92 percent) to tie Jan Stenerud's franchise mark. He made 40 of 41 PATs and matched his single-season career best at 62 percent touchbacks.
The question isn't whether to re-sign Crosby, it's when, the sooner the better.