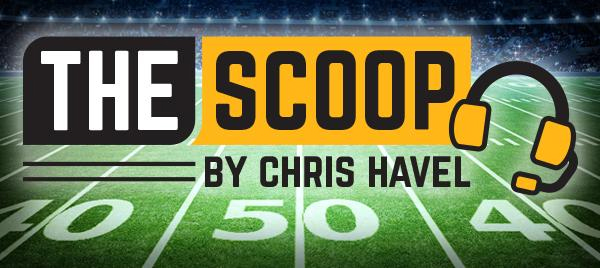 By Chris Havel

Special to Event USA
Green Bay's play-action plan designed to make Rodgers' life easier, offense efficient
GREEN BAY, Wis. – Who doesn't love football's version of an aerial circus? OK, make that everybody not named Vince Lombardi.
From the Raiders' Daryle Lamonica aka "The Mad Bomber" to the Chargers' "Air Coryell" offense with John Hadl and later Dan Fouts, NFL Films has immortalized the passing game.
It began with This Week in Pro Football.
Perhaps the greatest highlight show ever, This Week in Pro Football aired from 1967-1975. Tom Brookshier, Charlie Jones, Harry Kalas and Pat Summerall narrated the action, with classical music rising to a crescendo or fading into silence along the way as necessary.
It was an art form to behold. Some kids watched cartoons on Saturday morning. I watched This Week in Pro Football.
The best were the slow-motion replays of pass plays.
Terry Bradshaw would fake a handoff, step up in the pocket and unleash an arching spiral that caressed the sky. It would spin in slow-motion splendor before landing on Lynn Swann's outstretched hands.
It was love at first sight.
The receivers were "gazelles." The quarterback had a "cannon" for an arm. The pass rush generally was close, but not quite. Clearly, the deep passing game was the quickest, easiest way to six points.
What the 10-year-old fan didn't realize then, but has come to since understand, is the importance of the phrase "Fake a handoff."
It was all set up by the threat of the run, stupid.
Now fast-forward to 2020.
Packers head coach Matt LaFleur is going back to the future.
He intends to feature a first-rate running attack built around deception, execution and talent. The Packers' offensive line ranked fourth on Pro Football Focus' best offensive lines list for this season.
It trailed only Dallas, New Orleans and Indianapolis.
Granted, right guard Billy Turner needs to elevate his level of play and right tackle Rick Wagner needs to recapture his pre-2019 form. Neither is unreasonable, and the Packers appear to have true quality depth should either Turner or Wagner falter.
The Packers' left side of the offensive line is among the NFL's finest.
Left tackle David Bakhtiari has allowed just 11 sacks and 15 QB hurries in the past 2,850 pass plays during the last four seasons.
Left guard Elgton Jenkins didn't allow a sack his rookie season.
Center Corey Linsley is due back from injury. He ranked among the NFL's top centers going into 2019.
In fact, the Packers' offensive line is among its strongest position groups. LaFleur intends to utilize it accordingly. The tight end position also should be upgraded from last year.
Jimmy Graham offered little in the passing game and next to nothing in terms of run blocking. He will be replaced by the trio of Jace Sternberger, Marcedes Lewis and Josiah Deguara.
Obviously, Sternberger needs to build on a rookie season that was beset by injuries. However, he did manage to return in time for the playoffs, where his only catch of the season proved to be a touchdown catch.
Lewis is a quality in-line blocker and capable pass catcher while Deguara is the true H-back the Packers were missing last season.
Moving the chains has to be a priority.
That's where the Packers' stable of running backs comes into play.
Led by Aaron Jones, who returns after a 19-touchdown season, Green Bay's running back group is as good as there is in the league. It boasts experience with Jones and Jamaal Williams. It features power with rookie A.J. Dillon. It relies on explosiveness with Jones et al.
Jones and Williams have proven to be above-average receivers. Dillon professes he can catch everything despite not being asked to do so in college. If Dillon is right, and he develops into a capable receiver out of the backfield, the Packers' running back corps will be a triple-threat.
There were times when I begged ex-Packers coach Mike McCarthy to call more running plays. Looking back on it, McCarthy was right to throw it often because he knew little about unlocking the running attack.
LaFleur is different that way.
He figured out how to turn Jones into a dynamic weapon early on. He also found a way to survive while Davante Adams missed four games due to injury.
This season, he'll have players better-suited to his style of play.
Aaron Rodgers figures to benefit the most.
I was asked to predict Rodgers' statistics for 2020 the other day. I decided on 36 touchdown passes, six interceptions and 4,300 yards with a 67-percent completion percentage. It adds up to a 107.6 passer rating.
It also adds up to a lot of Packers' victories.
LaFleur's scheme didn't fully incorporate the hurry-up passing game or the intricate in-line blocking that makes pre-snap deception work. It left the offense to rely on the defense, Rodgers' play-making ability and Jones' prowess behind what was then an underrated offensive line.
This season, Rodgers is in a position to throw when he wants to, not because he has to. It should lead to greater efficiency, better ball control and more explosive plays off – you guessed it – play-action passes.
I can see it now.
Aaron Rodgers fakes a handoff, steps up in the pocket and unleashes an arching spiral that caresses the sky. The football spins in slow-motion splendor before gently landing on Davante Adams' outstretched hands.
It's still a beautiful thing after all these years.