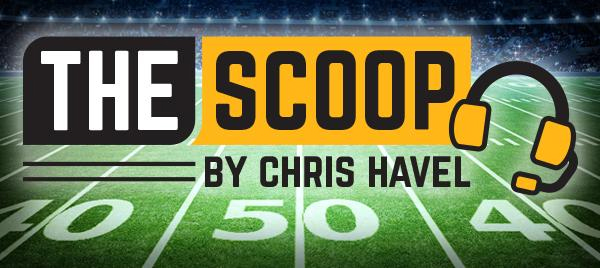 By Chris Havel

Special to Event USA
Third year should be charm for unit led by Clark, the Smiths, Alexander and Amos
GREEN BAY, Wis. –
If hindsight is indeed 20/20 why is it that the Green Bay Packers' defense doesn't get its proper due?
Whereas most Packers' fans realize how good Mike Pettine's crew was last season, a majority of NFL fans either think "Aaron Rodgers" or "offense" when considering Green Bay.
In fairness it's a trained response.
The offense has been and continues to be the Packers' ace in the hole. Head coach Matt LaFleur's attack should blossom in its second year, especially with the new personnel and Rodgers' offseason involvement.
So how does third-year coordinator Mike Pettine's defense stack up?
Here's a quick review to jog the memory:
** The Packers' defense was one of only five (San Francisco, Minnesota, New England and Pittsburgh) to allow fewer than 20 points per game, post 40-plus sacks and notch 25-plus takeaways in 2019.
** Green Bay's defense was No. 1 in the NFC and sixth in the NFL in opponent passer rating at 81.1. Essentially, it means Za'Darius and Preston Smith and the gang turned every opposing quarterback – on average – into Mitchell Trubisky.
** I've long believed the opposing passer rating is the single-most accurate statistic in gauging a defense's competency. The Packers were 11-0 when holding opposing QB's to less than a 100 passer rating.
** One reason the Packers swept the NFC North was that Green Bay's defense allowed only 42 points to the Vikings and Bears (combined) in four games – the fewest since 1994 (32).
** The Packers' 17 interceptions tied for third in the NFL, and their 25 takeaways tied for seventh.
** Cleveland's Myles Garrett recently inked a $100 million contract in part because he led the NFL with a 17.1 percent pass rush rating (pressures divided by pass rush snaps). That means Garrett was in the quarterback's face (with or without Mason Rudolph's helmet in hand) on almost one out of every five pass rush attempts.
Za'Darius Smith was second at 14.8 percent.
** When push came to shove in the red zone the Packers' defense stiffened. Green Bay tied Kansas City for first with four red-zone interceptions. The Packers also ranked fourth in red-zone scoring percentage trailing only Buffalo, San Francisco and Kansas City.
That's pretty good defensive company to keep.
Pettine's unit – led by Kenny Clark, the Smith Brothers, Blake Martinez and a much-improved secondary – was almost always consistent and occasionally dominant.
Perhaps Pettine's crowning achievement was completely shutting down the Vikings' offense in Week 16, when it held Minnesota and Kirk Cousins to just seven first downs. That was the fewest first downs by any Vikings offense at home since 1971.
Most important, it helped the Packers wrap up the NFC North title.
Martinez departed for the New York Giants in free agency.
Christian Kirksey was acquired to replace him. Kirksey's injury concerns are overstated. He had a hamstring issue two years ago and a torn labrum last season. He's back to 100 percent healthy.
Kirksey's speed in the heart of Pettine's defense should lessen the likelihood of a repeat of the 49ers' NFC Championship Game debacle.
Raven Greene's return from injury will help fortify the defense, too.
Greene started the season-opener at Chicago and registered seven tackles before being injured the following week. The Packers liked him so much they activated him off injured reserve to return for the postseason.
The Packers return every starter except Martinez on defense.
Some might wonder, "So how does it get better?"
I would counter, "Do I have to repeat the aforementioned statistics?"
However, the Packers' defense can and will be better for good reason. Kirksey's speed is a much-needed asset. Greene's instincts and tackling ability also are necessary in the heart of the defense.
Up front, Clark is one of the NFL's best defensive tackles.
Clark was second on the team in tackles with a career-high 89 (52 solo) while racking up six sacks, a forced fumble, 11 tackles for loss and 28 quarterback hits.
Dean Lowry notched a career-high 62 tackles (33 solo) with five tackles for loss, an interception and two passes defended.
Clark and Lowry are both ascending players.
The Packers need to get more pass rush from Kingsley Keke and more consistency from Tyler Lancaster. Sometimes fans forget that Keke was just a rookie last season. He is being counted on mightily.
Montravius Adams is down to his final at-bat, so to speak, and is in jeopardy of not making the roster.
The outside linebackers are among the NFL's best.
Za'Darius and Preston Smith combined for 25 ½ sacks to lead all NFL pass-rushing duos. They also played 900-plus snaps and combined for 80 quarterback hits. They led on and off the field.
There is no reason to think the Smith Brothers won't grow and expand in their second season together.
First-round pick Rashan Gary is another reason to get excited. Gary's physical prowess is undeniable. Now he needs to hook it up. With Gary emerging as a fourth pass rusher along with the Smiths and Clark it's likely Pettine's defense will take another step up.
The secondary also is replete with promise.
Cornerbacks Jaire Alexander and Kevin King ranked among the NFL's best in 2019. Alexander had 63 tackles, two interceptions, a forced fumble and a team-high 23 passes defended.
King's breakout season saw him snag five interceptions while recording 59 tackles, a sack and a career-high 18 passes defended.
Tramon Williams remains unsigned but is still a possibility to provide quality depth again this season.
The safety duo of Darnell Savage and Adrian Amos also were productive in their first season together.
Savage had 61 tackles, two interceptions, two forced fumbles and seven passes defended. He started both playoff games and posted 11 tackles. Savage's second season should see him get time as the slot cover corner as well as at safety.
Amos, a veteran in the best sense, started all 18 games and finished third on the team with 87 tackles (64 solo). In addition, he racked up seven tackles for loss, eight passes defended and two interceptions. One of Amos' biggest moments was an end-zone interception to secure the Packers' season-opening victory at Chicago, Amos' former team.
Amos played every snap and was a significant upgrade over Ha Ha Clinton-Dix.
The Packers' defense also will be helped by LaFleur's intention to run and play ball-control football.
All of this bodes well for Pettine's defense in Year 3, although the reality is that Year 2 was pretty darn good.