With the Pack currently a top favorite in the NFC, the road to the Super Bowl could go through Green Bay! NOW is the time to lock in your spot for post season action at Lambeau Field! Hurry while supplies last!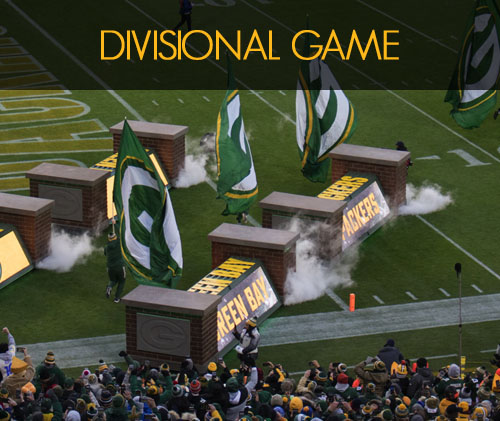 DIVISIONAL GAME – San Francisco 49ers vs Green Bay Packers Saturday January 22nd at 7:15pm CST.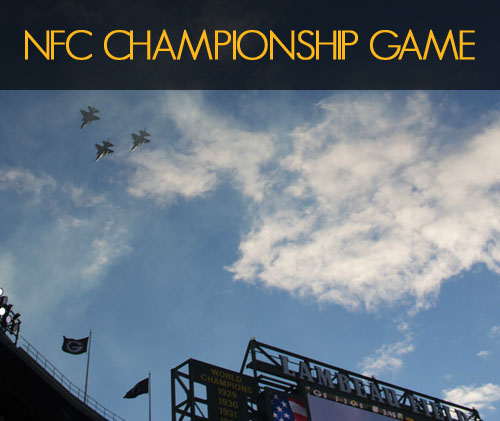 CHAMPIONSHIP GAME – Time and Opponent is TBD – Sunday 1/30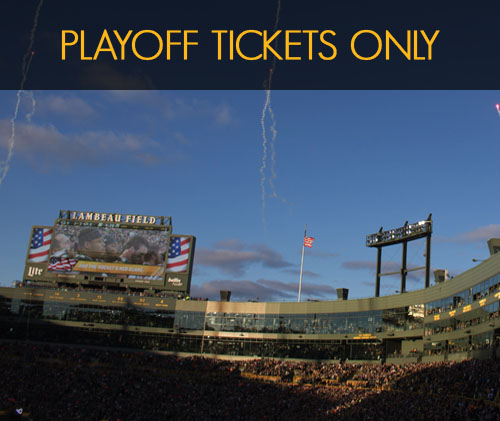 PLAYOFF TICKETS ONLY – Time and Opponent is TBD
All purchases are subject to our Terms and Conditions. For purchases with a TBD date, the sale is final regardless of which date the game occurs on, as long as the game occurs in Green Bay. Once the game is confirmed your credit card will be charged in full. If the game does NOT occur in Green Bay then your order will be cancelled. If you are looking to attend on a specific date then please wait to purchase your tickets until after the exact date is known. In addition we strongly advise our customers to purchase travel insurance becuase the game date could be changed by the NFL, as well as potential issues with Covid19. Once purchased, all sales are FINAL!
GAME PACKAGES IN GREEN BAY with or without Lodging
With a variety of lodging packages such as our "flagship" Gold Package at the Tundra Lodge or the luxurious Lodge Kohler Package, along with our day of game Ticket & Tailgate Package, we have many different weekend experiences to offer that will satisfy your budget & needs. Event USA will provide you an unforgettable Green Bay Packer postseason memory at Lambeau Field! Let us plan your next family trip to the big game. Tickets priced for all budgets!
Package Comparison Chart
This upscale package includes two nights at the luxurious brand-new, Lodge Kohler, just steps from Lambeau Field, plus game tickets and everything to make your weekend experience top-of-the-line! Click here for details

The premier package for the ultimate experience includes our VIP tailgate party, two nights stay at the Tundra Lodge Waterpark, game tickets and much more! Click here for details

Annually amongst our most popular packages, the silver package features 1 or 2 nights lodging at a great hotel all within a short walking distance of the stadium, tailgate party, game tickets and more. Click here for details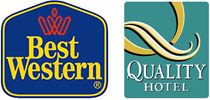 Our value-oriented package features 1 or 2-nights accommodations plus all the usual features you need for a great game experience in Green Bay and at Lambeau Field. Click here for details