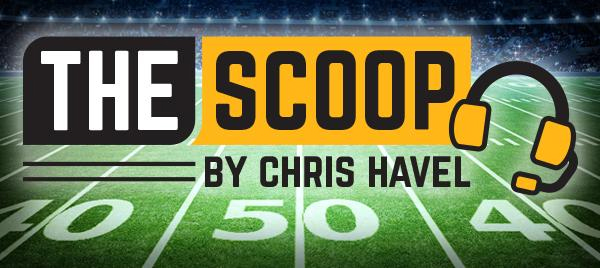 By Chris Havel

Special to Event USA
Texans release ex-Badgers' star Friday; Bakhtiari restructures to free cap space

GREEN BAY, Wis. – The news of J.J. Watt's release by the Houston Texans Friday warmed the hearts of Packers' fans even as an Arctic freeze gripped Wisconsin.
For the first time in days fans in the Frozen Tundra could see something other than their own breath. They could see a future with the Packers' defense trotting out Watt along with Za'Darius Smith, Kenny Clark and Rashan Gary in order to terrorize opposing quarterbacks.
They could see No. 99 helping to bridge the Super Bowl gap.
Comparisons to Reggie White's arrival in 1993 and Charles Woodson's in 2006 already are being made. The Hall of Fame defensive stars were instrumental in Green Bay's two most recent Super Bowl victories.
Joe Barry, the Packers' new defensive coordinator, may find himself in a better place than even he could have imagined.
It's only speculation at this point, but there's reason to believe.
Watt was wearing a Badgers' hoodie while delivering his Houston farewell address on Twitter Friday. In fact, he began by mentioning what an amazing ride it was for a kid from Wisconsin to go to Texas and embark on what's been a terrific NFL journey.
"I've been working really hard and I'm excited and looking forward to a new opportunity," Watt said. "But I want you (fans) to know I love you and I appreciate you. Thank you, Houston. I love you."
The former Badgers' star was the 11th overall pick in the 2011 NFL draft and went on to become the greatest player in Texans history.
Watt, 31, is a free agent and can sign with any team he chooses.
Watt has been bedeviled by injuries the past few seasons.
Nevertheless, his leadership is unquestioned and his level of play hasn't appreciably diminished. When he's healthy he can still be a force.
Watt played in 128 games at Houston, where he totaled 503 tackles, 282 quarterback hits, 101 sacks, 25 forced fumbles, 16 fumble recoveries, two interceptions and two defensive touchdowns.
Offensively, he has four catches, with three resulting in touchdowns.
The five-time All-Pro could do a lot worse than playing in Green Bay.
Make no mistake. There's going to be stiff competition for Watt.
The odds-makers at Points Bet have Pittsburgh as the favorite at +140. The Packers and Buccaneers are at +400 with the Ravens at +600 and the Bears at +700. The Bills, Cowboys, Patriots and Rams are at +1400.
The Steelers make sense because his brothers, T.J. and Derek, both play in Pittsburgh. If Watt doesn't sign with the Steelers, I can't see him staying in the AFC, where he might meet Pittsburgh and his brothers with a trip to the Super Bowl at stake. It's not unlike Eli and Peyton.
In the NFC, the Bucs have a real shot at Watt, but it seems unlikely that's the play if you're Tampa Bay. They have plenty of thirty-something stars already, and need to infuse youth, not experience.
The Cowboys and Rams are in the mix. Both teams have a reputation for doing whatever it takes to get their man in free agency.
The intrigue intensified when David Bakhtiari, the Packers' All-Pro left tackle, restructured his contract to create $8.3 million in cap space. Bakhtiari's purpose was clear: Enabling his team to sign free agents. His retweet of an NFL Media post of the story said "you're welcome."
Watt has plenty of incentive to play for the Packers.
The Packers play in his home state, where he still maintains a residence, and where he grew up a huge fan of theirs. Watt's wife plays pro soccer for the Chicago Red Stars, which is only a hop skip from Green Bay.
In addition, the Packers are only a hop skip away from a Super Bowl berth. Minutes after Super Bowl LV ended, Las Vegas odds-makers installed the Packers as the NFC's favorite to win Super Bowl LVI.
Defensively, Green Bay has a hole that is begging to be filled.
Clark, the All-Pro defensive tackle, needs help with the heavy lifting. He already has established himself as one of the NFL's top players. The addition of Watt would make for a dynamic 1-2 punch.
Furthermore, the fiscally disciplined Packers should be able to create enough room under the salary cap to make a competitive offer. Bakhtiari merely started a process that is going to be seen throughout the NFL this offseason. High-paid veterans will be asked to restructure deals.
This is where Aaron Rodgers comes in.
Obviously, Rodgers and Watt know each other and reportedly have a healthy respect for one another.
In addition, Rodgers is in a position to create cap relief if he so chooses. He may even be asked to help with the recruiting process.
Reports indicate as many as a dozen teams have expressed interest in Watt, and that includes the Packers.
It will be interesting to see how quickly they try to move on him. Undoubtedly he and the Packers will have a serious conversation at some point this offseason. It's just difficult to know when with all the uncertainty surrounding the salary cap.
There's no question the Packers are among the NFL's elite teams. If it was all about the Benjamins, as opposed to winning the Lombardi Trophy, Watt could've collected his $17 million in 2021 and stayed put.
The Packers have the NFL's MVP quarterback and its top-rated offense, but are lacking on defense and special teams. It is why they fired Mike Pettine and Shawn Mennenga, and hired Barry as defensive coordinator and promoted Maurice Drayton as special teams' coordinator.
Packers head coach Matt LaFleur offered the defensive coordinator job to Badgers' defensive coordinator Jim Leonhard, who declined.
Barry, who worked with LaFleur on the L.A. Rams' staff in 2017, was his next choice.
Now that LaFleur has his guy, he needs GM Brian Gutekunst and the scouting department to find the right defenders to fit Barry's scheme, whatever it may be.
Pairing Watt and Clark up front would be a terrific start.
Furthermore, the Green Bay defense isn't without playmakers.
Edge rushers Za'Darius Smith and Gary, inside linebackers Krys Barnes and Kamal Martin, cornerback Jaire Alexander and safeties Adrian Amos and Darnell Savage Jr. form a talented core.
The fact that the NFL's salary cap is expected to decrease by $25 million also means there are going to be very good veteran free agents available in addition to Watt.
If the Packers sign Watt it would be a significant boost. If not, there are going to be an unprecedented number of veteran free agents available due to teams with dire cap constraints.
Either way, the Packers appear serious about winning now.
That alone should warm the hearts of their fans.