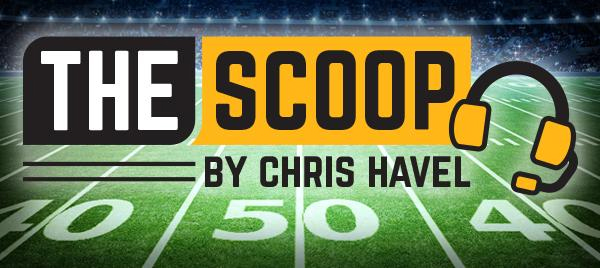 By Chris Havel
GREEN BAY, Wis. – It is laughable to hear national media breathlessly declare that the Aaron Rodgers situation in Green Bay is "getting ugly."
Getting ugly?
Is . . . was . . . has been. It's been the summer of ugly.
Where have they been? Is this their "woke" moment? And to those who suggest "nothing has changed" I submit: Everything has changed because the Packers open training camp this week.
A no-show by Rodgers would suggest one of two things is true:
** A) Rodgers is willing to sit out the season, rather than play for the Packers, whether as a holdout or retiree;
** B) Rodgers is going to thrust himself upon the Packers, but not before waiting until late August, as one final gasp of petulance before he begins barking out signals.
Much has been made of Rodgers' unwillingness to confirm that he feels disrespected, how he feels disrespected and by whom. Rodgers' future mother-in-law, Lori Woodley, shed some light on it last week.
Lori Woodley – the mother of Rodgers' fiancée, Shailene – responded to a rant by ESPN's Stephen A. Smith in which he criticized the Packers for disrespecting Rodgers. Lori Woodley tagged it, "Spoken truth."
Fair enough. I'll take that to mean Rodgers feels disrespected.
Ok, fans may relate to that, except there is no context. I suspect an airing of Rodgers' grievances – by No. 12 – would come off as understandable but certainly no reason to draw a line in the Tundra.
In fact, Rodgers' gripes may come off as petty.
To further cloud the issue, and dampen Packers' fans hopes, Las Vegas sportsbooks have stopped posting and accepting futures wagers involving the Packers and Rodgers. Word has it Las Vegas received information that Rodgers plans to retire, rather than play in Green Bay.
The Las Vegas sources say Rodgers will announce it next week.
So what are the Packers to do while the NFL clock keeps ticking?
Clearly, the Packers are right not to trade the reigning MVP. If he plays this season it will be in Green Bay, or it won't be at all. If he doesn't show up by Sept. 1, so be it, and Jordan Love takes the reins.
That isn't being cavalier toward Rodgers.
It's being realistic. There are deadlines to meet.
The Packers' roster must be at 53 players on Aug. 31.
They have to file their player "status" report to the NFL Sept. 6-11. Hopefully Rodgers' status will be clear much sooner than that. Either way, the Packers have to consider a "drop dead" date as to how long they go before viewing Rodgers as a no-show for the entire season.
The trade deadline is Nov. 2. If Rodgers isn't back long before then, the Packers will already have moved on, for better or worse.
One negotiating nugget per a source is that Rodgers may be willing to play for the Packers this season, but only under one condition: They tear up his current contract, pay him handsomely for 2021 and allow him to become an unrestricted free agent, free to sign wherever he wishes.
That would mean the Packers get nothing for Rodgers in a trade.
Then, the question becomes: Should the Packers go all-in with Rodgers on a one-and-done? Or should they stand firm on Rodgers' current deal, go ahead with Love if he reneges and trade him next spring?
It's not an easy question to answer.
On one hand, a fair amount of Packers' fans perennially want their team to go "all-in" or else. Would they be willing to have Rodgers for a year?
Could they trust him to be "all in" after everything that's happened?
On the other hand, a considerable segment of Packers' fans are fed up with Rodgers' antics, ready to move on with Love and quite frankly can't wait to reap the rewards in a mega-trade next spring.
I side with the former, not the latter.
If Rodgers wants to do a "one-and-done" deal it sounds good to me. The heck with the extra draft picks. If there is any single truth about the NFL it is this: Super Bowls are incredibly difficult to come by.
If a team has a serious shot at a winning a world championship – with no risk to the franchise's greater good – it is obliged to take it.
That means the Packers should do the "one-and-done" deal and forge ahead without the extra draft picks next spring. Green Bay is a Super Bowl contender. It doesn't need more ammo to stay that way. It needs a definitive, affirmative answer from its All-Pro quarterback.
Or it goes on without him.
Meantime, the Rodgers' fiasco has been linked to another Packers' headline. This gem came courtesy of the New York Post: "Davante Adams talks over as another Packers' disaster looms!"
Adams and the Packers have broken off talks, but he is under contract and told reporters in June that he was going to be at training camp.
I'll take Adams at his word until further notice.
Clearly, he is one of the NFL's top receivers, if not the best in the game.
The Packers would have been wise to pay him accordingly, rather than be forced to endure headlines such as the Post's, which takes Rodgers' and Adams' unrelated situations, tethers them and says, "Ah-huh! There is a problem with the Packers and their star players."
Green Bay doesn't need the headache right now.
The Packers should get Adams back to the bargaining table and offer to make him the NFL's highest-paid receiver, no ifs ands or buts.
It would be great public relations, and it would make the starting quarterback's job that much easier, especially if Love is the guy.
With all this drama as the backdrop, the Packers will open training camp this week, with or without Rodgers. What they do have is a shared goal of playing championship-caliber football.
To those who say, "Poor Packers coach Matt LaFleur – it's too bad that he's been put in this position," I say, "Thank goodness for LaFleur, and that the Packers put him in that position two years ago."
Fortunately, Rodgers' game-playing will come to an end, and then the Packers can get on to playing, and winning, the games that matter.