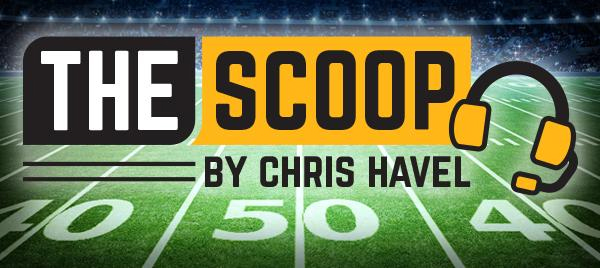 By Chris Havel
GREEN BAY, Wis. – Jordan Love looked smooth, T.J. Slaton was a beast and Shemar Jean-Charles and Kabion Ento staked their claims.
In addition, Devin Funchess played like a WR2, Kylin Hill and Amari Rodgers are exciting as the kick and punt returners, and safeties Vernon Scott and Henry Black displayed the team's improved defensive depth.
Beyond that, it was all Texans in a 26-7 rout of the Packers Saturday night in both teams' preseason opener at Lambeau Field.
All eyes were on Love for obvious reasons.
While Aaron Rodgers once described his future as a beautiful mystery, Love's future was a mystery, period, with 16 months passing since the Packers traded up in the first round to take him in the 2020 NFL draft.
That might be the longest time a team and its fans have had to wait to unveil a first-round quarterback in any type of significant action.
Love's gap between meaningful snaps was a whopping 567 days, according to ESPN stats, which is significant rust even for a 22-year-old. Given that, Love's choppy performance should've been expected.
Love completed 12 of 17 passes for 122 yards, a touchdown and a lost fumble for a strong 110.4 passer rating.
The takeaway that matters most is this: Love showed a quick release, decent accuracy and eye-popping arm strength. When NFL scouts deemed Love's right arm high first-round caliber they were right.
Love also was impressive in his ability to keep his eyes downfield even as defenders were flying past or clawing at his cleats.
Now, there is evidence that Love can play NFL quarterback. It's only in the preseason, but it's all we've got, and it's better than nothing.
Rodgers was impressed with the former Utah State QB's performance.
The two were seen talking along the sideline during the game. Afterward, Rodgers said it wasn't advice so much as analysis that was the thrust of their conversations.
"I wouldn't tell him a whole lot; I just like looking at the pictures and seeing if there's anything we might have missed on the pictures," Rodgers said on the Packers' television broadcast.
"I thought Jordan did a really nice job. He was efficient throwing the ball, he took was there. The key for him and any young quarterback is footwork. And if you watched him tonight on many of the plays where he threw the ball really efficiently, he was throwing on the right hitch or no hitch, and that's when quarterbacks get in a rhythm.
"That looked good to me."
Packers head coach Matt LaFleur pulled Love after the quarterback's right arm was hit by a defender while he was releasing a pass. Both coach and quarterback described it as getting "dinged" and Love later likened it to feeling "like a little strain-ish."
"It was obviously just precautionary, but I think I'll be ready to go next week," Love said.
Love led the Packers on an impressive touchdown drive.
It was their only score of the night.
Love connected for six straight completions on the nine-play, 88-yard touchdown drive that was capped with a 22-yard catch-and-score by Hill on a perfectly designed screen pass.
To get there, Love:
** Hit Jace Sternberger with a 34-yard laser;
** Found Funchess for 8 yards on a hitch;
** Connected with Funchess for 15 more when the sixth-year pro made an outstanding one-handed catch;
Then the Packers hit for six on the screen to Hill.
Before and after, however, Love's play was uneven at best.
LaFleur said the young quarterback just needs to relax.
"If there's one thing to just encourage him to continue to do is just, 'Hey man, you got to let that sucker rip,' " LaFleur said.
"When you see it, trust what you see. Don't worry about being perfect. Don't worry about throwing a perfect on-target pass. When you do that, you're not as accurate. You've got to let the ball go, but by and large, I think he did a really nice job."
For Love's part, he was his typical even-keel self.
"I think it just gives us something to go back and look at and learn from it," he said. "See what little mistakes we made here and there and obviously what things we did well and be able to build from it going to next week and do it again."
Love's debut featured enough "damn, that was pretty good" moments to see no reason to think he's on the right path. Both he and Kurt Benkert (8 of 12 for 88 yards, an interception) played like they're well-coached.
The Packers played just three starters: center Josh Myers, right guard Lucas Patrick and inside linebacker Krys Barnes.
The special teams' play under new coach Mo Drayton wasn't good. Aside from Hill and Rodgers as promising return men, and Mason Crosby being himself, the coverage units played poorly.
Several players flashed promise.
Funchess, who played in the Super Bowl as a rookie, caught six passes for 70 yards on eight targets. It included an acrobatic, diving catch that can only help his pursuit of a roster spot.
In fact, Funchess looked ready to contend for the WR2 behind the NFL's top receiver, Davante Adams.
On defense, Jean-Charles and Ento looked like they belong among the cornerbacks on the Packers' 53-man roster. Ento corralled an interception, and Jean-Charles looked fluid and aware while they combined for eight tackles and two passes defended.
The eternally disappointing Oren Burks played faster than ever, which suggests Burks is finally getting it, coordinator Joe Barry's scheme is reaching players, or both.
Burks was in on seven tackles with a sack and two tackles for loss.
Safeties Henry Black and Vernon Scott were active while combining for six tackles, a tackle for loss and a pass defended. It's clear that Black and Scott have progressed as backup safeties, another shred of evidence that Barry's scheme isn't merely sinking in, but to some positive effect.
One of the most significant developments was rookie T.J. Slaton's sustained effectiveness in the heart of the defensive line.
Slaton (6-4, 330) had five tackles (three solo) while losing some battles but winning plenty of others against the Texans' interior offensive line.
Slaton, a fifth-round pick out of Florida, is expected to spell All-Pro Kenny Clark early in the season. Then, as his game grows, he'd likely be paired inside with Clark later in the season.
So far, there's reason to think Slaton is the real deal at defensive tackle.