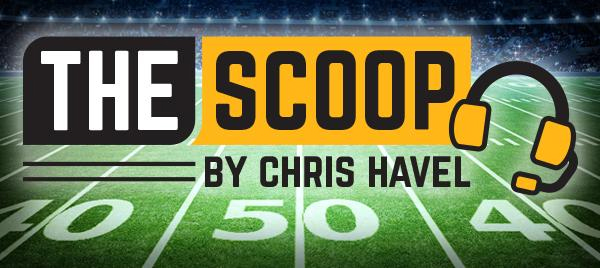 By Chris Havel
GREEN BAY, Wis. – The NFL's best teams reload. The worst rebuild.
The Packers have taken a more subtle approach: They're remodeling.
If the Packers win Super Bowl LVII it will be an "inside job" that didn't require (fingers crossed) breaking the bank. Sure, they have acquired outside help along the way. Rich Bisaccia, Byron Storer and Michael Spurlock have been hired to fix special teams. Ex-Bears punter Pat O'Donnell has been signed for the same reason.
Beyond those necessary and cost-effective steps, Packers GM Brian Gutekunst – the project's lead architect – has succeeded in retaining the key cast members for another season.
Aaron Rodgers and Davante Adams are critical to the team's offensive success. It's the same with De'Vondre Campbell and Preston Smith on defense. The Packers also took measures to keep Yosh Nijman, Krys Barnes, Malik Taylor, Dominique Dafney, Randy Ramsey and Jake Hanson. In addition, Allen Lazard and Randall Cobb also are likely to return.
It's always easier to put the same puzzle together a second time, but only if all the pieces are still in the box.
Essentially, that's what Gutekunst has done this offseason.
Naturally some fans will fuss and fret over Adams' displeasure with being tagged, but that's ok because most feel it's their birthright to worry. Show me a parent that isn't concerned about their child's well-being – especially when times are tough – and I'll show you a fair-weather fan (and a bad parent).
There aren't many fair-weather fans in Green Bay, and it's not due to the climate.
The Packers are 39-10 since head coach Matt LaFleur was hired in 2019. They enter 2022 with everything they need to win it all.
They have the coach, the quarterback, the skill position players and the defense to reach the Super Bowl's front porch. These offseason moves are designed to get them across the threshold.
The De'Vondre Campbell signing was a key piece.
The Packers had gone 54 seasons between All-Pro inside linebackers. Ray Nitschke was the last in 1966. Campbell was named All-Pro in 2021. Nitschke's Packers won Super Bowl I the next season. Campbell's goal is to do likewise.
The expectation is that Green Bay's defense will be better.
In addition to Campbell, Smith and Barnes, the Packers return Kenny Clark, Rashan Gary, Jaire Alexander, Eric Stokes, Darnell Savage and Adrian Amos. That's nine of 11 starters returning from a Top 10 defense.
Campbell has a chance to be even better in 2022. He was a productive starter for two teams through five seasons before arriving in Green Bay. With defensive coordinator Joe Barry utilizing his skills he blossomed. Imagine the possibilities now that Barry knows what Campbell is capable of coming into the season.
The Packers also are in discussions with Rasul Douglas.
Offensively, LaFleur and Rodgers have an entire offseason to fine-tune the attack. They also have the draft to infuse talent, specifically a much-needed speed receiver in the mold of Marquez Valdes-Scantling.
The Packers' pressing draft needs are few. As mentioned, they need a receiver who can stretch the field opposite Adams. They also could use a tight end, an edge rusher and an interior defensive lineman.
Now it's just a matter of with whom and when they fill those needs.
The Packers have nine draft picks, including two compensatory picks, going in. They are the 28th, 59th, 92nd, 132nd, 140th, 171st, 228th, 249th and 258th picks.
That's more than enough ammo to complete the current framework.
Consider the Packers' starters on offense.
The offensive line (left to right) is likely to be David Bakhtiari, Jon Runyan, Josh Myers, Royce Newman and Yosh Nijman to open the season. When Elgton Jenkins returns from his knee injury he'll be the starting right tackle, with Nijman moving into the "swing tackle" role.
The running back unit is among the best with Aaron Jones and A.J. Dillon. The depth will be strong when Kylin Hill returns from a knee injury.
Tight end is sparse with Dafney as the only returning player of note. Marcedes Lewis may still have another season in him, and Robert Tonyan still may re-sign with the Packers, although a veteran free agent or a draft pick here seems likely.
Adams, Lazard, Cobb and Amari Rodgers – plus some high-end help in the draft –should give Rodgers ample weaponry.
The Packers' special teams units will be better. The only question is how much.
In fact, I'm betting the Packers will be better this season, and that they'll reach Super Bowl LVII.
Take it to the bank.