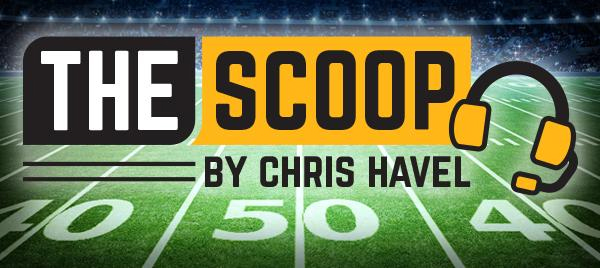 By Chris Havel
Special to EVENT USA
GREEN BAY, Wis. – If Green Bay's defense looks as good on the field as it does on paper Joe Barry's unit could go from being decent in 2021 to dominant this season.

Expectations are high and for good reason.

After the Packers' 13th-ranked defense showed significant progress in Barry's first season as its coordinator, GM Brian Gutekunst managed to re-sign everybody who was somebody in free agency.

All-Pro inside linebacker De'Vondre Campbell returns to run the show after landing a lucrative deal. Surprising cornerback Rasul Douglas also got paid and is back to build on his incredible story of perseverance.

The Packers also went outside their locker room for defensive help.

They signed Jarran Reed, a rugged veteran defensive tackle, to help Kenny Clark with the heavy lifting. They also added slot cornerback Keisean Nixon, a reliable defender and key special teams' performer for new coordinator Rich Bisaccia when both were in Las Vegas in 2021.

Then Gutekunst got busy in the draft.

He and head coach Matt LaFleur faced a difficult decision. They could use the ammo from the Davante Adams trade to move up and select one of a handful of "can't miss" receivers. Or they could skip the "chase to replace" scenario and draft for defense.

They chose to go defense, and they doubled down at that.

They pulled a mild surprise by selecting Georgia's Quay Walker with the 22nd overall pick. They also raised eyebrows by taking another defensive player, Georgia defensive tackle Devonte Wyatt, at 28.

While many in the national media were busy haranguing the Packers for being derelict by not drafting a receiver, others (myself included) were excited by the influx of high-end defensive talent.

Naysayers should do themselves a favor.

They should quit yapping about DVOA (you can look it up) and all the analytics that prove the Packers' defense was overrated last season. Then they should re-watch the Dec. 19 Packers-Ravens game. The Packers won, 31-30, despite their lack of defensive depth and playmakers.

Several things stand out.

First, it will be readily apparent how Reed, Wyatt and Walker will factor into the equation. Inside linebacker Krys Barnes, an undrafted free agent, relied on good instincts and film study to make plays. But if you replace Barnes with Walker, arguably the top inside 'backer in the draft, it's easy to see how a stronger, faster athlete would make more plays.

Second, it will be similar along the defensive line.

Clark and Lowry played a lot of snaps last season, and the collective wear and tear appeared to have taken a toll. The run defense waned a bit down the stretch, and the interior pass rush effectively dried up.

That came on the heels of an impressive seven-game stretch during which opponents averaged just 13.8 points per game. The Packers were 6-1 from Weeks 4 through 10, including a 17-0 shutout over Seattle.

This season, the Packers' defense is in a much better position to sustain or extend similar stretches of dominance.

Reed is a major upgrade over Tyler Lancaster, and Wyatt will make Packers' fans forget that Kingsley Keke and Montravius Adams ever tried to play in Green Bay.

The defense's familiarity, continuity and infusion of talent – both rookies and veterans – suggest a strong showing this season. There also is the fact that Barry was without his top pass rusher (Za'Darius Smith) and his best cornerback (Alexander) for much of the season.

The fact that Gary (9 ½ sacks) and Douglas (five interceptions) embraced their opportunities and excelled is an indication of strong coaching by Barry and his staff.

It's easy to coach perennial All-Pros. To make it work by developing an ascending star in Gary, or plugging in a journeyman like Douglas, isn't the easiest of circumstances. Neither is enabling Campbell – a late addition in free agency – to elevate his game to All-Pro status.

It is possible the Packers' defense won't rank among the NFL's top handful of units. Injuries, regression to the mean and a handful of players underperforming can foil even the best of units.

But I wouldn't bet on it.

Here is a position-by-position breakdown of the Packers' defense:

** Defensive tackles (6) – Kenny Clark, Dean Lowry, Jarran Reed, Devonte Wyatt, T.J. Slaton, Jack Heflin

If Clark has seen the western classic, "High Noon," he knows exactly how Gary Cooper surely felt. A man alone, defending what he believes in, all the while realizing help isn't coming any time soon.

For Cooper, after surviving the battle, the solution was simple: Leave the mess behind and look for a better life elsewhere.

It's fortunate Clark, 26, didn't have to resort to such drastic measures. That's because help has finally arrived in the form of Reed and Wyatt, while Lowry remains solid and T.J. Slaton flashes promise.

This is the Packers' deepest, most talented defensive line in years.

** Outside linebackers (5) – Rashan Gary, Preston Smith, Jonathan Garvin, Randy Ramsey, Kingsley Enagbare

Preston Smith (9 sacks) and Gary are a reliable pass-rush duo. The former is incredibly reliable, the latter a rising star. It's a great blend. Behind them, it's a bit scarce though. Ramsey is a very good special teams' player, and Garvin has flashed occasionally.

Enagbare may be the surprise of the group. If his pass-rush ability translates to the NFL he could be a situational player in sub-packages.

** Inside linebackers (4) – De'Vondre Campbell, Krys Barnes, Quay Walker, Isiah McDuffie

Campbell was a tackling machine and stat stuffer. He was the Packers' first All-Pro inside linebacker since Ray Nitschke back in the day. It is still amazing that Campbell was unsigned as of last June.

The Packers hit a home run by signing him.

Barnes is steady but limited athletically. Walker looks and acts the part. Now we'll see if he can play the part, but there seems little doubt.

** Cornerbacks (6) – Jaire Alexander, Eric Stokes, Rasul Douglas, Keisean Nixon, Shemar Jean-Charles, Kabion Ento

Alexander is among the NFL's top corners, and the fact that the Packers' secondary held up as well as it did without him was impressive.

Eric Stokes, another first-round pick from Georgia, is a big reason why.

The rookie cornerback had one interception and 14 passes defended, but that only tells part of the story. Stokes ranked first among rookie cornerbacks in completion rate and pass break-ups among those with at least 300 snaps. He finished second to Patrick Surtain in passer rating, according to Pro Football Focus.

Also according to PFF, Stokes had an open target rate of 24 percent, which ranked first among corners in 2021. For comparison, four-time Pro Bowl corner Marshon Lattimore was second at 24.5 percent.

"I feel like we can be a really good secondary," Stokes said this offseason. "We can be one of the best defensive back groups in the whole league."

Douglas will be the third cornerback, and Nixon a slot corner and special teams' contributor. Ento and Jean-Charles will compete for playing time.

** Safeties (5) – Adrian Amos, Darnell Savage, Vernon Scott, Shawn Davis, Tariq Carpenter

Amos and Savage may be among the league's most underrated safety tandems. Under Barry's direction, Amos and Savage directed a secondary that seldom blew assignments or yielded big plays.

Amos is the glue back there, while Savage may have an expanded role in which he'll be deployed near the line, in the slot or in the deep zone.

Scott is an exceptional athlete who has battled injuries throughout his career. This training camp and preseason are critical in terms of staying healthy and realizing his potential. Rookie Tariq Carpenter should be a strong special teams' contributor and may push Scott for playing time.

Shawn Davis is a tenacious tackler despite his size, and could eat up some of the snaps vacated by Henry Black's departure.