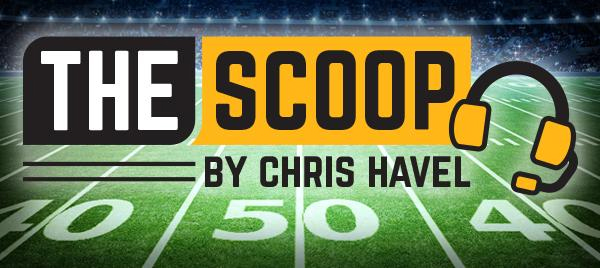 By Chris Havel
Special to EVENT USA
GREEN BAY, Wis. – The past two Sundays have been a blessing for the Packers, particularly along the offensive line.
A week ago, the Packers activated Pro Bowl offensive lineman Elgton Jenkins off the PUP list. On Sunday, All-Pro left tackle David Bakhtiari was elevated to the active roster after a hellish, 20-month long recovery.
Both are coming off serious knee injuries.
Whether Jenkins and/or Bakhtiari play in Green Bay's Sunday, Sept. 11, regular-season opener at Minnesota isn't known. Packers head coach Matt LaFleur said Bakhtiari's and Jenkins' health is the top priority.
"They know how to play the game, they know what to expect when they go out there," LaFleur said. "Just their ability to communicate and see things, their experience speaks for itself. So, I do think there's going to be a ton of benefit to when we can get them out there."
After all this time the Packers aren't about to rush either player's return.
They have one preseason game, a handful of practices and 20 days to get Bakhtiari and Jenkins full tilt with the No. 1 offense in time for Week 1.
As it stands, the Packers' starting offensive line (left to right) likely would be: Yosh Nijman, Jon Runyan, Josh Myers, Jake Hanson or Royce Newman, and Jenkins.
As a practical matter the Vikings' edge rushers – Za'Darius Smith and Danielle Hunter – present a major challenge with the Packers' top tackles on the field. Smith (back) and Hunter (torn pec) return after injury-plagued seasons and remain two of the NFL's top pass rushers.
The fact that it's a road game against a division opponent and the regular season-opener is certain to ratchet things up.
Meantime, Jenkins is quietly going about his business during practice while Bakhtiari is thrilled just to be back on the field.
The five-time All-Pro left tackle expects to regain his status as one of the league's finest players at a premier position. If it doesn't go that way it won't be for a lack of effort or desire.
Bakhtiari still views himself as a top left tackle. That hasn't changed.
"That's the expectation I set for myself, so I don't expect for that to change," Bakhtiari said. "The question is do I meet it or not? That's for me to decide. If someone else says I am or I'm not, let's say they say I am but I don't think I am, that's on me. I have my own expectations and my own goals of how I play and how I grade myself, even different from how my coaches grade me."
LaFleur seemed please while trying to temper his enthusiasm.
"It's just the next step but we are excited to get (Bakhtiari) out there on the grass," he said. "He's been making really good progress and mentally, I think he's in a very good place, as well. He's worked his tail off for a long time now to get to this point."
Bakhtiari is confident in his comeback, but stopped short of predictions.
"The first time I came back was awesome," he said. "It's just tough when it gets taken from you and it's not by your choice. That was something that I had a hard time giving up, basically my knee saying no. this time now, I realize that I cannot control as much as I want to.
"I like being in control of my destiny. It's just more like, 'Hey, what are you feeling like today, knee? How are you doing … You holding up well? Cool, we're in this together, man.' That's been a special moment. I'm really grateful to be back out there again and hopefully no more back and forth, just positive daily steps in the right direction."
** PRESEASON WEEK 2: PACKERS 20, SAINTS 10
Jordan Love passed the football and the eye test with flying colors.
Love completed 12 of 24 passes for 113 yards with one touchdown and no interceptions for a 77.3 passer rating. He also ran three times for 13 yards and was sacked once.
The stats don't reflect Love's improvement from the preseason opener.
"I know the numbers don't necessarily reflect probably how I feel," LaFleur said. "He stood in the pocket and was throwing on rhythm. Unfortunately again we had too many drops. He was decisive. I think that's the big thing from him. I see a much more decisive player out there. I think that's going to lead to a much more effective player."
Through two preseason games and a pair of joint practices Love's progress is fairly evident. He is moving closer to being "the heir apparent" rather than an apparent error.
The Packers' targeted receivers accounted for five drops among the 12 incompletions as well as Tyler Davis' fumble after a 7-yard catch that would have produced a first down and kept a late-first half drive alive.
The big takeaway is that Love delivered passes with zip and accuracy.
Love's 21-yard dart to Juwann Winfree and his 17-yard bullet to Romeo Doubs were big-time NFL throws. He went through his progression, read the defense correctly and delivered a strike on time and on target.
Love, 23, remains a work in progress, but his footwork, balance and decisiveness were better. All of that led to more velocity and improved accuracy.
"I've gotten more comfortable being decisive, being able to let it rip and not waiting and being hesitant for a play to open up," he said. "It comes down to being comfortable with the offense and understanding where the receiver's going to be."
Love threw three interceptions in the preseason opener at San Francisco. At least one of the three (Tyler Davis' drop and deflection) wasn't his fault. The other two interceptions were questionable decisions despite mitigating circumstances such as a collapsing pocket and substandard route-running.
Love was much smoother against the Saints.
"I think he's light years ahead of where he was a year ago," LaFleur said. "I think if you asked our guys in that locker room, every one of them would tell you they've got a lot of confidence in him. I think we would all agree in that locker room that he's one of the most improved guys over the last year."
The Packers' offense gained 177 yards in the first half against the Saints with impressive balance. They threw for 91 yards and ran for 86 yards.
Love's first drive netted 18 yards before a third-down incompletion on a difficult pass for Doubs along the sideline led to a punt.
The second and third drives were practically picture perfect.
The Packers went 73 yards in 14 plays before having to settle for a field goal. They went 75 yards in 11 plays and capped the second drive with a 4-yard Love-to-Doubs touchdown pass.
Davis' fumble on the second play of the drive killed Green Bay's fourth possession. The fumbles and drops won't be tolerated by LaFleur or his MVP quarterback, Aaron Rodgers.
A year ago, the Packers had just 12 drops for the entire season. They had five on Friday night. The Packers also had just 35 offensive penalties last season, or scarcely more than two a game.
They play fast and they play clean. Any player giving anything less will be given a seat on the bench, and that's if they're not released.
The standard is set.
Love is slowly but surely elevating his game to meet it.