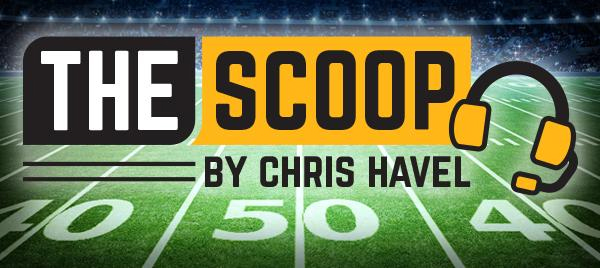 By Chris Havel
Special to EVENT USA
GREEN BAY, Wis. – Fans know their Packers are a work in progress.
They don't need an "under construction" sign to be reminded. All they have to do is re-watch last week's narrow win at Tampa Bay, or their offense's awful first-half performance against New England on Sunday.
The difficulty is relishing the ride while awaiting the finished product.
The beauty is soul-shaking scares like the Packers' 27-24 overtime victory against the Patriots make fans feel anxious but alive. At game's end, as they celebrated Mason Crosby's 31-yard field goal at the gun, they had the greatest motivation to be patient.
Their Packers won.
They defeated a legendary, surefire Hall of Fame coach in the Patriots' Bill Belichick despite what charitably has to be viewed as an "off" day. The effort was A-plus. The execution was C-minus.
The result was acceptable, if not overwhelming. It's no coincidence the same could be said of Aaron Rodgers' performance. In a dreadful first half, Rodgers hit 4 of 11 passes for 44 yards and an 11.2 passer rating.
The cherry on top came with 13 seconds to play before halftime.
That's when Rodgers threw the fourth "pick six" of his illustrious career – a 40-yard interception return by the Patriots' Jack Jones – to hand the Patriots a 10-7 lead at halftime.
New England was without starting quarterback Mac Jones (ankle injury) and came in as a 10-point underdog. The Packers quickly KO'd veteran backup Brian Hoyer, who was forced to leave with a head injury after taking a first-quarter hit from Rashan Gary.
Third-string quarterback Bailey Zappe, a fourth-round pick out of Western Kentucky, entered and played well in his first NFL game.
When Zappe came in it looked to be the greatest mismatch since Tyson versus Spinks. By game's end it was more like David versus Goliath, with Zappe wielding a pretty mean sling.
Zappe finished 10 of 15 for 99 yards with a touchdown, no interceptions and a 107.4 passer rating. He was sacked three times but stayed with it.
He was aided by a running game that churned out 167 yards in 33 carries for a 5.1 average. Damien Harris had 86 yards on 18 carries and Rhamondre Stevenson added 66 yards on 14 carries.
Fortunately, the Packers didn't fall flat on their face like Goliath.
"Coming into halftime, we didn't want to come in like that (the pick six), but we talk about, 'How do you respond from adversity?' " LaFleur said. "Our guys stuck together and I was proud of them. They're not always going to be pretty wins … you (media) can criticize us and that's cool, but every week presents new challenges and we'll take the win."
The Packers will do that knowing full well they need to play better.
"This way of winning, I don't think, is sustainable because it puts too much pressure on our defense," Rodgers said. "And obviously, I've got to play better and will play better."
Rodgers went on to say what fans must've been thinking.
"You can't be 2-2 losing to a third-string quarterback and not playing great in all three phases, so we had to have this one," he said. "That doesn't take anything away from the joy of winning, but this was one we had to have."
Rodgers finished 21 of 35 for 251 yards with two touchdowns, the interception and an 89.1 passer rating.
The biggest completion of the day came on the opening drive of the second half. Trailing 10-7, the Packers came out and threw back-to-back incompletions, one to Christian Watson and the other to Romeo Doubs.
Now it was third-and-10 at Green Bay's 19.
LaFleur could feel the fans' displeasure growing.
"I was on the headset telling the guys upstairs, 'If we have three consecutive passes (for incompletions) we're about to get booed out of here,' " LaFleur said. "Thankfully, (Allen) Lazard … we took a shot downfield and he caught it. It was like 'boom.' I could feel it."
Lazard beat Jonathan Jones on a sideline rout for 32 yards. The Packers drove it to New England's 28, where they faced fourth-and-1.
No problem.
LaFleur called Jones' number on a counter toss left and the shifty back sprinted for 17 yards. Three plays later Rodgers turned a second-and-19 into a 20-yard touchdown strike to Robert Tonyan to make it 14-10.
The Patriots didn't throw in the towel. Belichick wouldn't allow it.
Zappe answered by directing a seven-play, 75-yard drive that he capped with a 25-yard touchdown pass to DeVante Parker. The play clock reached zero, but no delay of game penalty was called. The officials' mistake, coupled with the Packers' loose coverage, proved costly.
That gave New England a 17-14 lead late in the third quarter.
The Packers tied it with Crosby's 38-yard field goal, but the Patriots had one more answer as Harris rushed for a 5-yard touchdown to make give them a 24-17 lead.
The Packers responded with a game-saving touchdown drive that was capped by Doubs' 13-yard touchdown catch. That tied it at 24-24.
After a Green Bay stop, Rodgers appeared to hook up with Doubs for what would've been a 40-yard touchdown catch. Doubs caught the football cleanly but lost control when his elbow hit the turf.
LaFleur challenged the call despite being advised not to do so by assistant coach Connor Lewis up in the booth.
"I'm not too proud of that moment," he said. "It's a great learning lesson that you can never make those emotional decisions in the heat of the battle. You know better. Thank God our guys bailed me out in that regard, but definitely the worst decision of the day by me."
Had LaFleur decided not to challenge he would've retained his third timeout, which would've allowed Rodgers to have minutes, rather than seconds, to put his team in position for the winning field goal.
Instead, the Packers were forced into overtime, where their defense came up with a terrific third-down stop. Facing third-and-5 at Green Bay's 46, the Packers stopped Hunter Henry short of the first down.
Rodgers took it from there and directed a 12-play, 77-yard drive that led to Crosby's game-winning field goal as time expired.
"A win's a win," Rodgers said afterward. "That was an ugly first half, good second half. We're going to celebrate this and now the schedule gets physically demanding as far as travel."
The Packers are scheduled to depart Thursday for London, where they'll face the New York Giants on Sunday. Kickoff is set for 8:30 a.m.
Green Bay fans will get to see if their team can get one step closer to being a finished product, rather than a work in progress.