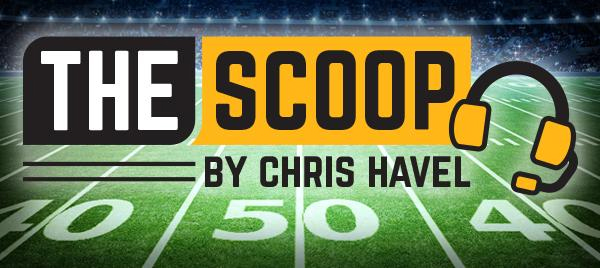 By Chris Havel
Special to EVENT USA
GREEN BAY, Wis. –The Packers woke up Monday to a not-so-happy Halloween. The nightmare on Lombardi Avenue refuses to die.
In an October to forget, the Packers have dropped as many games this month as they did all of last season. Their latest setback was a 27-17 loss to Buffalo on Sunday night in Orchard Park, N.Y.
Aaron Rodgers said he liked his teammate's energy all week. Their attitude, focus and preparation didn't suggest thee problems often associated with a team on a three-game losing streak.
The vibe was good.
Then the Packers kicked off, the teams exchanged possessions and the Bills proceeded to score on their next five straight drives.
Game, set and match.
The Bills (6-1) imposed their will on the Packers' defense by passing sparingly, running repeatedly and jamming it down Green Bay's throat. Josh Allen, the NFL's leading MVP candidate, hit on just 13 of 25 passes for 218 yards with a substandard 75.1 passer rating for the night.
His numbers were pedestrian, but don't be fooled.
Allen was deadly while rolling the Packers' defense in the first half.
He was 8 of 11 for 129 yards, two touchdowns and a 151.1 passer rating. He also rushed twice for 26 yards as the Bills took a 24-7 halftime lead.
The Packers (3-5) showed pride by outscoring Buffalo 10-3 in the second half, but the reality is the Bills were in control start to finish.
Packers head coach Matt LaFleur was disappointed by the sluggish start after what had been a strong week of practice.
"They came out with more intensity early on and put us in too big of a hole to climb out of," he said. "Certainly our guys are disappointed, I'm disappointed, but we've got to find a way to right this thing."
Rodgers completed 19 of 30 passes for 203 yards, two touchdowns and an interception. He was pressured frequently, sacked twice, and finished with a 91.4 passer rating.
"The energy in the pregame, in the locker room, was different," he said. "It felt like 'Packers' again. I felt like, for whatever reason, we didn't have the confidence for a few weeks. We weren't playing with a lot of energy, weren't amped up before the game.
"So, I like the way we felt before the game. Maybe it was Sunday Night Football, maybe it was being counted out … maybe it was this environment. But it's encouraging."
Rodgers was quick to note that there was nothing at all encouraging about their 17-point halftime deficit.
Aaron Jones rushed for 71 of his game-high 143 yards in the first half, and Rodgers completed 8 of 11 passes for 62 yards and a touchdown. Still, the Packers' offense could only muster seven points.
The unsettled offensive line struggled early.
Elgton Jenkins' foot injury forced him to the inactive list, leaving Zach Tom to slide in at left guard at the last minute. Frankly, it looked like the rookie didn't get many, if any, reps there all week.
Tom was taken advantage of by the Bills' defensive front. If it wasn't Ed Oliver making him look bad, it was the mammoth Tim Settle doing it.
Tom settled down and played better in the second half, but the Bills were already in control by then. To LaFleur's credit he finally used Josiah Deguara as a true H-Back and lead blocker.
Once Deguara found his footing in the trenches he played well.
The question is why it took so long to utilize that position on offense? Especially on an offense whose line has been struggling? The best way to bail them out is by using an H-Back that can lead block or pass block.
At least the Packers got some mileage out of it.
"Do I think we showed some physicality in the run game? Absolutely, I think we did," LaFleur said. "We need that every week, because that is one of the premier defenses in this league. We knew it was going to be a grind of a game."
Jones was fantastic as the Packers rushed 31 times for 208 yards, a whopping 6.7 yards per carry, but they still couldn't sustain drives.
Rookie receiver Christian Watson, who just returned from a hamstring injury, was lost in the first quarter to a concussion. LaFleur's disappointment was evident. Clearly, he had relied on Watson's availability as he formulated his game plan for the Bills.
Once Watson went out that portion of the playbook had to be scrapped.
It was similar to the Packers' NFC divisional playoff loss to San Francisco in January when Marquez Valdes-Scantling wasn't available because of a back injury. It left the Packers without a legit deep threat, and LaFleur should've learned his lesson then.
Here's a thought: Allow Samori Toure to get reps during the week. That way if Watson is injured, again, they won't have to scuttle plays.
LaFleur tried to use Watson's absence as an excuse for his offense's inability to effectively threaten the Bills' defense downfield. He cited a failed fourth-down run against a loaded box as an example.
"I do think there's something to just having the mix, the threat, because otherwise – the fourth down is a great representation of that – you start getting everybody up in there, you have to be able to throw it over their heads from time to time as well."
Rodgers put a finer point on it.
"We're going to have to push the ball down the field in order to win games in this league," he said.
That's true, but is Watson the only legit deep threat on the roster? The NFL's trade deadline is 4 p.m. Tuesday. It is possible Green Bay may pull the trigger and acquire a receiver, but it feels like the odds are low.
Toure, the seventh-round pick from Nebraska, showed that he deserves more playing time. He made an excellent adjustment on his "off script" 37-yard touchdown grab.
Fellow rookie Romeo Doubs had four catches for 62 yards and a sensational 19-yard touchdown catch.
Jones was encouraged.
"Both of them got in the end zone and Doubs had a really good catch on third down to extend the chains," Jones said. "He went up there and got it, strong hands. They tried to rip it out as he was coming down. I'm very proud of those guys and they're just going to continue to grow."
Doubs' touchdown grab made it 14-7 in the first half. But that's as close as the Packers would get the rest of the way.
Rodgers bemoaned the Packers' slow start on offense.
"We've got to help our defense out a little better early in the game," he said. "When we went on a run back in '16 we started those games faster so we could play more one-dimensionally on defense. We just haven't done that. We haven't put up any points early in games to get our defense to have a chance to pin their ears back and get after the passer."
The Packers' defense struggled to stop the run all night. It didn't help that Quay Walker was ejected for shoving a Bills' practice squad player on the sideline. De'Vondre Campbell left late in the first half with a knee injury and didn't return.
It left the Packers without their starting inside linebackers, although Isiah McDuffie and Eric Wilson actually played well in their stead.
Kenny Clark still believes in the Packers' defense. He's just struggling to find the answer to their season-long inconsistency.
"There are times we play good football and times we let it get away from us," Clark said. "Whatever it is we've got to correct it. We've got to figure that out. I don't really have an answer for it."