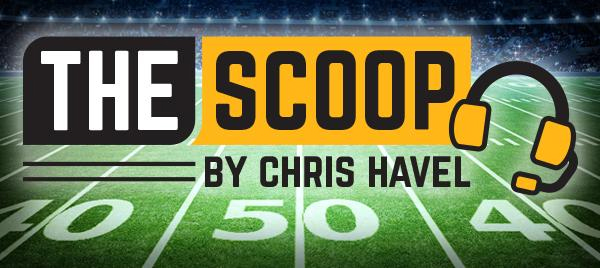 By Chris Havel
Special to EVENT USA
GREEN BAY, Wis. –The Packers have united their fan base.
Today, many green-and-gold diehards are participating in synchronized blame-placing as a depressing season continues to swirl down the drain.
The Packers' 27-17 loss to Tennessee on a snowy, chilly Thursday night left the Lambeau Field faithful shaking their heads in disbelief.
There was a time when Aaron Rodgers delivered passes with the accuracy of an atomic clock. Lately, it appears Father Time is catching up with the soon-to-be 39-year-old quarterback.
Rodgers was off-target on several crucial throws that might've been the difference between hope at 5-6 and despair at 4-7. It's clear that Rodgers' right thumb is troubling him, but that hasn't kept fans from suggesting he use it to hitchhike his way to retirement.
Rodgers was 24 of 39 for 227 yards, two touchdowns and no interceptions for a ho-hum 94.7 passer rating. He missed key throws to several open receivers, including an errant toss to Allen Lazard that could've set up a late field goal to make it a one-possession game.

"We've got to play up to our potential," Rodgers said. "If we play up to our potential, we can win our last six games. I'm confident in that. Obviously, I've got to play up to my potential. Tonight wasn't it."
The Packers' 31-28 overtime win against Dallas on Sunday was thought to be a momentum-builder.
Instead, it was an outlier.
The Packers' grasp of "complementary football" appears to be similar to their understanding of quantum physics. They don't get it.
When the Packers' defense makes a great stand or forces a turnover, the offense routinely fails to take advantage. And when the offense starts to get on a roll, the defense tends to roll over.

It's been that way much of the season.
"We haven't been playing complementary football," safety Adrian Amos said. "Sometimes the offense is doing well and the defense isn't doing their job or vice-versa, or special teams. We've got to get all phases working good at the same time. That's really what it's been."
In Green Bay, the notion of complimentary football is saying nice things about the team that just made you look bad.
After the game, Packers head coach Matt LaFleur looked like he was fresh out of straws to grasp at.
"Extremely disappointed right now to put on a performance like that," he said. "I don't even know what to say. It was nothing like a few days ago, and that's why you're only as good as your last game and every time you step out on that field, you've got to go out and do it."
Thursday night's first quarter foreshadowed what was to come.
The Titans (7-3) stuffed it down the defense's throat on the opening drive as Tennessee marched 83 yards in eight plays. The key play was a third-and-7 at the Titans' 20 when Ryan Tannehill hooked up with rookie Treylon Burks on a 51-yard bomb. Five plays later, Tannehill connected with Dontrell Hilliard on a 14-yard touchdown pass.
The Packers closed to within 7-6 when Rodgers hit Christian Watson on a 14-yard touchdown pass at the close of the first quarter. Rodgers seized the opportunity to catch the Titans with 12 men on the field by hustling his team to the line, snapping the ball and hitting Watson in the back left corner of the end zone.
In that moment hope was lit up like a Christmas tree.
Then slowly, unmercifully, it was snuffed out by off-target throws, blown assignments in the secondary and head-scratching play calls.
The Titans recorded season highs in points and yards (408) while scoring the first fourth-quarter touchdown of their season.
Tannehill finished 22 of 27 for 333 yards, two touchdowns and a 127.3 passer rating. Rasul Douglas got him for a second-half interception, but the Packers' offense failed to produce points off it. Tannehill, who was playing on a sore ankle, was sacked three times but still got the 'W'.
Derrick Henry, the NFL's leading rusher, was held to a mild roar. Henry rushed for 87 yards on 28 carries (a 3.1 average), but also completed two passes, including a 3-yard touchdown pass to tight end Austin Hooper.
Titans coach Mike Vrabel deserves an 'A' for creativity.
He also gets kudos for having his team revved up and energized to meet the Packers more than halfway on their own frozen tundra.
In the second quarter, the Titans ran 27 plays to the Packers' six while outgaining Green Bay 91-17.
Tennessee converted 7 of 13 third-down attempts to control the ball.
"We had plenty of opportunities to get them off the field, and they got the third-and-ones and fourth-and-ones or whatever the case may be," Packers defensive tackle Kenny Clark said. "So we've got to get them in negative situations and get them in third-and-long situations."
Tennessee's 18-play drive in the second quarter is a good example. The Packers' Quay Walker stuffed Henry for a 2-yard loss on fourth-and-1 from the Green Bay 4. But the Packers' offense failed to generate a first down and was forced to punt.
The Titans got the ball back with good field position and needed nine plays to cover the 41 yards for a touchdown. Henry capped the scoring drive with a 4-yard jaunt to make it 14-6 at the half.
It was the first of three straight touchdown drives for the Titans.
Now, the Packers are left with a weekend off as they head into Thanksgiving with no margin for error. They trail San Francisco (5-4) by two games for the NFC's seventh wild-card slot.
"Literally, it's win or go home at this point," Packers corner Jaire Alexander said. "So every game is a playoff game. Every game is the Super Bowl for us. So that's how we've got to attack it now."
That's how to attack it now?
It would've been nice if the Packers had attacked it that way all along.