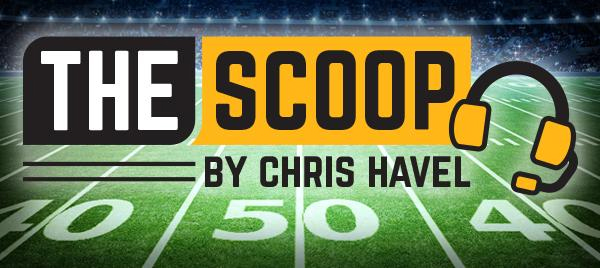 By Chris Havel
Special to EVENT USA
GREEN BAY, Wis. – The Packers didn't play their best game of the season, or even their most complete, but they did play winning football.
The Packers' 26-20 victory over the Dolphins on Sunday at Miami's Hard Rock Stadium was a terrific total team effort. It doubled as a wonderful Christmas gift for fans who've endured a rough ride thus far.
Green Bay (7-8) has won three straight to keep its playoff hopes alive.
If the Packers defeat Minnesota (12-3) and Detroit (7-8) to finish 9-8 they'll reach the playoffs, but only if Washington loses one of its final two games or the New York Giants lose both of theirs.
Meantime, the Packers handled business by rallying from a double-digit deficit Sunday for the third time this season to claim the win.
Miami (8-7) sprinted to a 10-3 lead while racking up 172 yards (56 rushing, 116 passing) in the first quarter. That's a 688-yard pace. They opened a 20-10 late in the first half, but amazingly the Packers' defense hit the "reset" button and pitched a second-half shutout.

It's crazy to think Jaylen Waddle (five catches, 143 yards and a touchdown) and Tyreek Hill (four for 103) had such huge games and Miami still lost. Much of that was because Tua Tagovailoa was as awful in the second half as he was brilliant in the first quarter.
Tagovailoa threw interceptions on the Dolphins' final three possessions to seal their fate.
"Any time you get four takeaways in a game, you should win that game," Packers head coach Matt LaFleur said. "Our guys seemed like they were getting more pressure up front on Tua and making him move out of the pocket. We knew he's a guy who's going to anticipate and going to let the ball go, and if you can read the quarterback right away, it also gives you opportunities."
Jaire Alexander, De'Vondre Campbell and Rasul Douglas each corralled fourth-quarter picks.
Aaron Rodgers loved the defense's multiple big plays.
"Our defense clamped down and played excellent football," he said.
Rodgers also said he is pleased to be playing "meaningful" football in the wake of a 3-0 December.
"I'd like to be, you know, 10-5, 11-4, but considering where we were a few weeks ago, a lot has happened in our favor," Rodgers said. "All the games that needed to go a certain way went a certain way. Now, there's obviously much left (to do), but again, we've played meaningful games in December, we won all three of those. Now we're playing meaningful games in January, and we've got to win those."
Rodgers was 24 of 38 for 238 yards with one touchdown and an interception. He was sacked twice and finished with a 78.6 passer rating.
Rookie left tackle Zach Tom stoned Pro Bowl pass rusher Bradley Chubb, who finished with just one tackle and a quarterback hit. Royce Newman came off the bench to replace the injured Yosh Nijman (shoulder) and played better than in his previous go-round.
The offense also had to overcome injuries to Christian Watson (hip) and Aaron Jones (shin) – undoubtedly their two most explosive weapons – by relying on Allen Lazard (five catches for 61 yards) and Romeo Doubs (three for 36) to move the chains.
LaFleur was aggressive from start to finish, and that included winning the coin toss and deferring to the second half. It sent a message – intended or otherwise – to the Packers' defense saying, "We trust you." Then, the offense made it work by kicking a field goal to end the first half and scoring a touchdown to open the second half.
LaFleur also called an ill-fated fake punt – it should've been scuttled because Miami was set for it – but the aggressiveness was refreshing.
Far too often this season Green Bay has been the counterpuncher. The Packers have devised game plans based on an opponent's strengths, rather than focusing on developing their own identity.
That wasn't the case Sunday when LaFleur went for it on fourth-and-1 at Miami's 1 while trailing 10-3 in the first quarter.
Marcedes Lewis, the 17-year veteran, faked a block and curled to the left corner of the end zone, where he was all alone for the easy touchdown to make it 10-10.
Lewis also delivered a clutch 31-yard catch on Green Bay's opening drive of the second half. After Patrick Taylor picked up 17 yards on a nifty catch-and-run, Lewis was stride-for-stride with safety Eric Rowe up the left sideline when he hauled in a perfectly thrown ball for 31.
It set up A.J. Dillon's 1-yard touchdown run to make it 20-20.
Lewis, a 17-year veteran, was part of a rarely deployed four-tight end personnel grouping. Some of that was dictated by injuries to Watson and Jones.
Again, the four-tight end formation reflected LaFleur's creativity and aggressiveness. The personnel offers a "run heavy" look, but the Packers used that against Miami's defense to hit the big play to Lewis.
Lewis, a consummate pro, was thrilled to contribute to the win.
"That play, even in practice, A-Rod doesn't really let it go like that in practice to me," he said. "I feel like I had him beat, saw the ball up there and the rest was fundamental after that. Been doing that all my life and I was just very grateful to be accountable when my number was called."
Jones reveled in his teammate's big play.
"I said, 'Marcedes, you still have some wheels son," Jones said. "That's Big Dog. However you need him to show up, he'll show up. No questions asked. He's a team-first player."
Lewis wasn't the only "old-timer" to contribute in a big way.
Mason Crosby was a perfect 4-for-4 on field goal attempts while making his team record 256th straight start. He will surpass London Fletcher for fourth place all-time against the Vikings.
"It's pretty awesome," Crosby said. "A day like this, it's Christmas, come down to Miami and get a great win, these are the memories and moments. It's not my accomplishment. It's just remembering all these types of things that have been so special."
Now the Packers are on to preparing for Minnesota.
They'll have to decipher how to proceed given the long injury list.
It starts with Keisean Nixon, whose 93-yard kickoff return in the first quarter set up Green Bay's first field goal.
Nixon has four kick returns of 50-plus yards, which is the most in the NFL since Andre Roberts had six 50-plus yard returns for the Jets in 2018.
Nixon (groin) left the game early.
Watson (hip) also is a question mark going into the Vikings game.
According to the Press-Gazette's Ryan Wood, Watson told him that his hip was Ok. "I'll be alright," Watson said.
The Packers hope to have Nixon and Watson against the Vikings, but if they stay aggressive and keep playing for (and with) each other, they ought to be Ok either way.
"It's cool to see whenever you do lose somebody who's going to step up and take the opportunity," he said. "It was a total, collective team effort, and we did just enough to get the win."