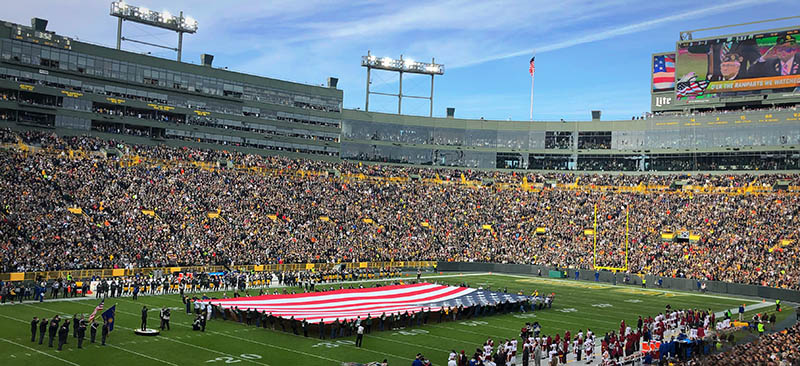 2023 Opponents Announced:
The 2023 Green Bay Packers season opponents have been announced by the NFL. However, the dates of each game and times of kick off will not be announced until approximately mid-May. As always, we will have a full range of game tickets, game packages, tailgate parties and other ways for you to fully enjoy Green Bay Packers football in 2023. At Event USA, we're ready for some more football and hope you are too!
HOME
Chicago Bears
Detroit Lions
Minnesota Vikings
New Orleans Saints
Los Angeles Rams
Tampa Bay Buccaneers
Kansas City Chiefs
Los Angeles Chargers
ROAD
Chicago Bears
Detroit Lions
Minnesota Vikings
Las Vegas Raiders
Atlanta Falcons
Carolina Panthers
Denver Broncos
New York Giants
Pittsburgh Steelers
We are currently working on our home and road game packages and policies. Please check back for updates! If you don't wish to miss out on your opportunity to book, you can add your name to our waitlist, telling us which game or games, whether home or road you are interested in, and you will be amongst the first contacted when packages become available. For Home games Click here and for Road games Click here.