Your Weekly Packers News Update
We've sorted through dozens of articles about the Packers' latest news, game results, rosters, rumors and other info that's important to the team and to you. Check it out!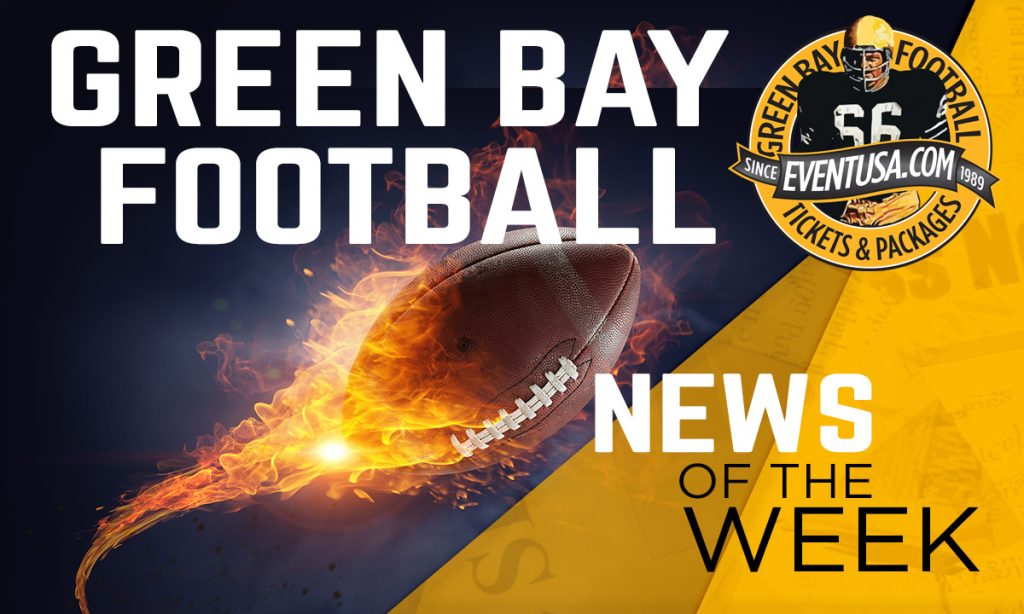 By PACKERWIRE
Jordan Love crafts clutch plays in first career win as Packers starting QB
Green Bay Packers quarterback Jordan Love created clutch plays in big moments to help craft his first win as the team's starting quarterback on Sunday at Soldier Field.
Love and the Packers are leaving Chicago at 1-0 after beating the Bears 38-20 in Week 1.
Overall, Love's offense scored 31 total points over five scoring drives (seven points off Quay Walker's interception). On almost every one, Love had a clutch play or an explosive play to make it happen.
"All in all, I couldn't be more proud of his performance, his poise," coach Matt LaFleur said. "There's a big-time belief in that locker room for Jordan Love. Guys rally around him. They are excited for him. They love him. They respect him."

A recap of Love's clutch plays:
— First touchdown drive: On 3rd-and-13, Love hit Romeo Doubs on a slant for 13 yards.
— Field goal drive to end first half: On 3rd-and-10, Love hit Jayden Reed over the middle for 30 yards.
— Third touchdown drive: On 3rd-and-12, Love scrambled for nine yards, setting up the fourth down opportunity. He hit Aaron Jones for a 35-yard touchdown pass off an angle route on 4th-and-3.
— Fourth touchdown drive: On 3″rd-and-8, Love hit Reed for 18 yards. A play later, he recovered a botched snap and hit Luke Musgrave for 37 yards.
The lone scoring drive that didn't feature a big third-down conversion included an explosive play when Love hit Jones on a throwback screen for 51 yards.
The Packers finished the contest 9-for-16 on third downs. Love had four completions of 30 or more yards despite not having Christian Watson (hamstring) in the lineup. Pass protection was excellent, giving Love time to sit in the pocket and let plays develop downfield.
The offense was also 3-for-3 scoring touchdowns in the red zone. Love hit Doubs for an 8-yard touchdown in the first quarter to take the lead and then found Doubs again for a 4-yard score to give the Packers a 17-point lead in the fourth quarter. On the first, he bought an extra second for Doubs to get open. On the second, Love threw a well-placed back-shoulder ball for Doubs to go get.
Games are so often won in the big spots and big situations. Love was excellent on third down, fourth down and in the red zone, took just one sack and didn't have a turnover.
Follow all of your favorite Wisconsin teams at Packers Wire, Badgers Wireand the Milwaukee Journal Sentinel!