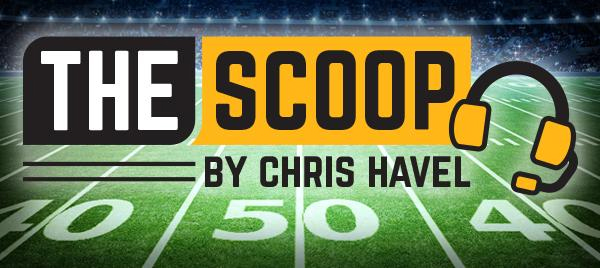 By Chris Havel
Special to Event USA
Green Bay's first-quarter dominance holds up as Packers stay unbeaten
GREEN BAY, Wis. – The Packers raced to a three-touchdown lead over Minnesota and tried a game of hide-and-seek.
Once the Vikings closed to within five in the second half, Green Bay's defense played "takeaway" and the offense "keep-away" well enough to score a 21-16 victory Sunday at Lambeau Field.
Packers' cornerback Tramon Williams summed it up well: "The two most important things are we won as a team and the defense came up with a big stop at the end. If we continue to do those things we're going to win a lot of games."
Meet Kenny Clark and Jamaal Williams at our player autograph party this Saturday!
And, meet Antonio Freeman and Ahman Green at our tailgate party this Sunday!
With the Packers clinging to a five-point fourth-quarter lead, Minnesota drove 52 yards in eight plays to face first-and-goal at the Green Bay 8. Inexplicably, Kirk Cousins rolled right and tried to force a pass to Stefan Diggs in the corner of the end zone, but the Packers' Kevin King made a terrific interception with a little more than five minutes to play.
Of all my cousins – and I love them dearly – perhaps my favorite cousin is Kirk Cousins. The interception sealed it.
"You just can't do that, can't do that," Cousins said after the game. "It happened last week in our game and against us. We talked about it all week, you just can't do that. It's uncharacteristic of me."
That's his opinion.
Characteristic or otherwise, the Packers will take it.
Green Bay's sputtering offense tried in vain to run out the clock, but Cousins and the Vikings' offense couldn't capitalize.
"The biggest thing is we're 2-0," Packers quarterback Aaron Rodgers said. "I know we owe a lot of that to our defense and (defensive coordinator) Mike Pettine and his staff and those guys for being opportunistic and making plays when they had to. But I think there's still a lot of great potential in this offense."
The Packers (2-0) jumped all over the Vikings (1-1) by scoring touchdowns on each of their first three possessions. They opened up a 21-0 lead while amassing 171 yards against Minnesota head coach Mike Zimmer's vaunted defense.
Then, the Packers went cold, mustering 164 yards and zero points in their final 11 possessions.
It wasn't pretty. It definitely wasn't easy.
But it was a victory.
Aaron Jones, who rushed for 116 yards on 23 carries, helped get the Packers' run game going early.
"We came out hot," Jones said. "We thought we could do no wrong. We've just got to continue to work at it because the fourth drive, sixth drive … we want points on those as well."
As I predicted, Rodgers established All-Pro receiver Davante Adams early. His first pass was a 39-yarder to Adams to kick off a four-play, 75-yard touchdown drive on their first possession. It was capped by Jamaal Williams' nifty 15-yard catch-and-run.
After the Vikings missed a field goal, Geronimo Allison caught a 12-yard bullet from Rodgers to make it 14-0 Packers.
"We started off a lot faster," Adams said. "That's definitely what we were after this week."
A Kenny Clark sack forced a Kirk Cousins fumble that Dean Lowry recovered on the Vikings' 33-yard line. Jones' subsequent 2-yard run opened Green Bay's lead to 21-0.
That's when the Packers' offense stalled.
Rodgers finished 22 of 34 for 209 yards and two touchdowns. He was sacked twice, but finished with a strong 101.2 rating. Cousins completed 14 of 32 passes for 230 yards, one touchdown and two interceptions. He was sacked once and ended up with an awful 52.9 rating.
Clearly, there is room for improvement in Green Bay.
There are plenty of positives though:
** The defense has allowed 19 points in two games. That's impressive under any circumstances against any opponents.
"Disappointing loss today," Zimmer said. "We fought hard, but we didn't play well enough to win. We had some dumb penalties … the interception at the end of the ballgame hurt."
Indeed, the Packers were penalized six times for 35 yards compared with Minnesota's eight for 100 yards.
** Kenny Clark's sack, Blake Martinez's 13 tackles and excellent play from the Smiths, who combined for eight tackles in addition to Preston's interception.
** The Packers are 2-0 in the NFC North with a great chance to go to 3-0 with Detroit (1-1) coming to Lambeau Field next.
** They already scored a road win (they were 1-7 on the road in 2018) and the communication between head coach Matt LaFleur and Rodgers continues to grow.
It's a work in progress, and right now it appears the Packers are working hard and making progress.
It's a wonderful start to a season with great promise. The Packers look to keep it rolling against Denver (0-2) this week.