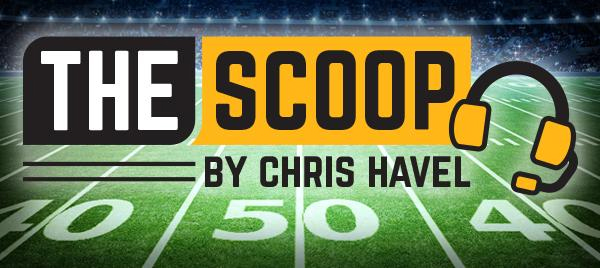 By Chris Havel
Special to Event USA
Green Bay's defense stymies Washington with Guice sidelined, Haskins limping
GREEN BAY, Wis. –Let's start with something the Packers' media and fans should be able to agree upon: Green Bay hasn't played its best game yet this season.
Not by a long shot.
Here's the question: Are the Packers building toward it? Or is Green Bay merely edging closer to a nice season whose epitaph will read – 2019 Packers … Unrealized Potential … RIP?
Lots of ticket choices for Sunday at low prices
Rashan Gary and Darnell Savage on Saturday night
And best tailgate in Titletown this Sunday!
The Packers' fairly disappointing 20-15 win over the Redskins Sunday at Lambeau Field suggests the former, not the latter.
Green Bay (10-3) allowed a game-but-outgunned Washington (3-10) to hang around for the entire afternoon.
The Packers couldn't administer the knock-out punch.
Not even close.
In fact, if Redskins' quarterback Dwayne Hoskins isn't limited by an ankle injury and running back Derrius Guice isn't KO'd by a knee injury, the Packers easily could've lost.
Guice had five carries for 42 yards with a long run of 23 before leaving in the first half. Haskins got his left ankle rolled up on and limped around for 2 ½ quarters.
Bright spots were few.
Defensive tackle Kenny Clark was a beast on defense with three tackles, 1 ½ sacks and two quarterback hits. Safety Adrian Amos also stuffed the stat line with seven tackles, two passes defensed, one quarterback hit and a sack.
Blake Martinez (10 tackles, one pass defended) also was strong. B.J. Goodson had a season-high five tackles and safety Chandon Sullivan added four tackles.
Offensively, Aaron Jones was the show.
He rushed 16 times for 134 yards and a touchdown. He also caught six passes (seven targets) for 58 yards.
"Man, I was born in December," he said. "I'm a Sagittarius. I've got a lot of juice left."
Jones' fourth-quarter catch essentially sealed the victory. Facing third-and-14 and clinging to an eight-point lead, Aaron Rodgers lofted a pass toward Jones, who corralled it for a 25-yard gain.
"That was pretty much the play of the game from an offensive standpoint," Packers coach Matt LaFleur said. "It was looking pretty grim right there. Another third-and-long situation and just an incredible throw, incredible catch by Aaron Jones."
It set up Mason Crosby's 33-yard field goal to make put the Packers up 20-9 with 2:34 to play. Haskins responded by hitting Terry McLaurin for a 13-yard score in the final minute.
The Packers know they have to play better, especially if they entertain any realistic chance of capturing the NFC title. With three NFC North games to close out the season, the Packers need to handle their business to fend off the Vikings (9-4).
They definitely need to play better.
"It was frustrating at times just not being able to get over that hump and put them away," Rodgers said. "But it feels good to be 10-3."
It also feels good to be the No. 2 seed in the NFC.
The 49ers (11-2) claimed the top spot after a 48-46 victory at New Orleans Sunday. The Packers (10-3) are the No. 2 seed and would have a first-round bye followed by a home game in the NFC Divisional Playoffs.
The Saints (10-3), Cowboys (6-7), Seahawks (10-3) and Vikings (9-4) round out the top six.
The Packers have a tremendous opportunity ahead.
Now that they've got Jones and the running attack humming, they need to jump-start the passing attack.
"It might be ugly at times to maybe some folks, but we ran the ball today for 180 yards or so and got Aaron Jones going," Rodgers said. "Different teams have thrown different things at us. I just think we need to be a little more consistent at times. I don't think we had maybe the same type of flow after the first couple early drives with just the energy. We just missed on a couple things. We've got to clean some of that stuff up, but I wouldn't mind winning ugly all the way to the Super Bowl."
The Packers have made two roster moves that bear mention.
Tyler Ervin did more for the punt return game in a single afternoon than everyone else combined this season. Ervin had four punt returns for 51 yards for a 12.8 average.
The presence of veteran tackle Jared Veldheer also helps solidify the offensive line going forward.
However, the receivers need to step up.
Davante Adams had four catches for 41 yards. Allen Lazard had two catches for 19 yards. That was it from the receivers.
Jimmy Graham had a decent day with three catches for 49 yards, and Robert Tonyan added a 12-yard touchdown catch.
Otherwise, the Redskins' defense beat up the Packers' offense.
Now it's three straight NFC North games to close out the Packers' regular season. First up are the Chicago Bears (7-6) and a suddenly resurgent Mitchell Trubisky at quarterback. Chicago has won four of its last five games.
Then it's on to Minnesota for a Monday, Dec. 23, match-up with the second-place Vikings, followed by a road game against the Lions to wrap it up.
Right tackle Bryan Bulaga knows they have to be better if they're going to sew up the NFC North and hold onto the conference's No. 2 seed.
If they don't elevate their play it's going to be tough.
"It's definitely going to make it difficult to beat those (top) teams, let's just put it that way," Bulaga told reporters. "You go into division play – and we all know each other so well – we're going to need to be better. And it starts this coming week with Chicago. We're going to have to be better and perform better and just go back to work and clean things up."
Hopefully, what emerges is a bright, shiny object otherwise known as the Packers playing their best football. It's possible.
They're 10-3 and they haven't even played their best game yet.