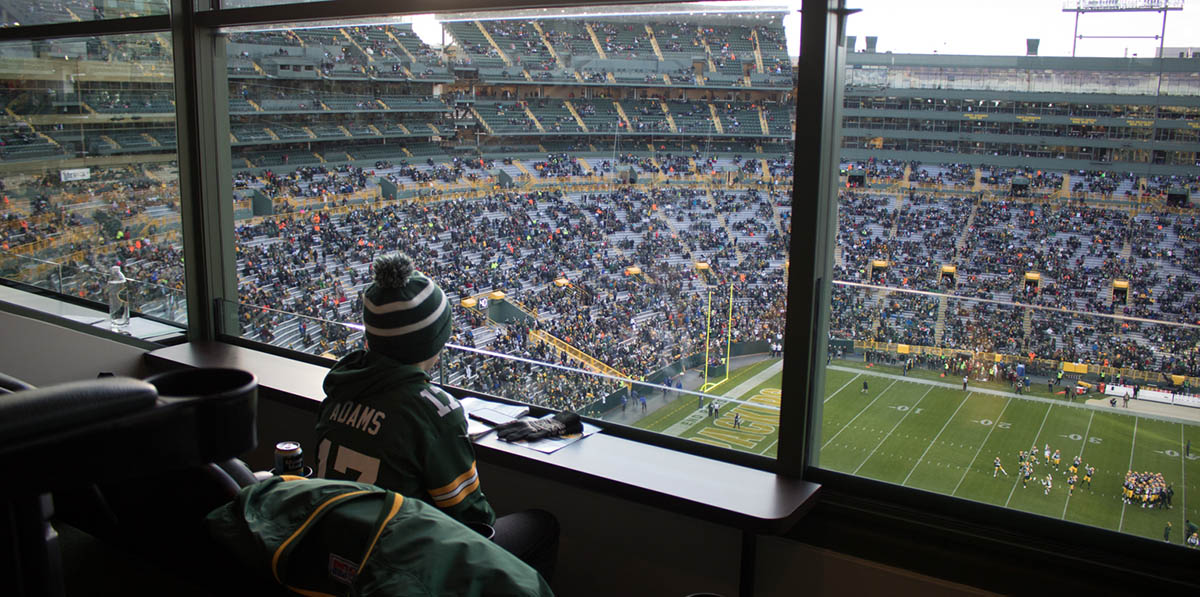 What's better than home field adavantage at the Fronzen Tundra for the Playoffs? How about your own private luxury suite! Now available is ONE Champion suite for the Divisional game. Hurry you don't want to miss out cheering the Pack on to the Super Bowl at home in Lambeau Field!
Although the opponent, time and date is still TBD you don't have to wait to book this exclusive Champions suite! View this historic game in comfort and luxury for you and 19 or your friend, family or customers. This 20 person private suite is located on the 25 yard line and is available for a limited time only at $32,000.
Private Suite Packages are ideal for entertaining business groups, family gatherings, or for hosting private parties – and the perfect way to watch Green Bay Packers football action in extreme comfort!
The Private Suite Packages include all the below as well as other package features which can be customized for your needs. A comprehensive selection of food, beverages and utensils is available for purchase at an additional cost. These are among the most luxurious Private Suites in the NFL!
If you're interested in entertaining with a private suite package, contact us at (920) 722-5377 or by email by clicking here Email Us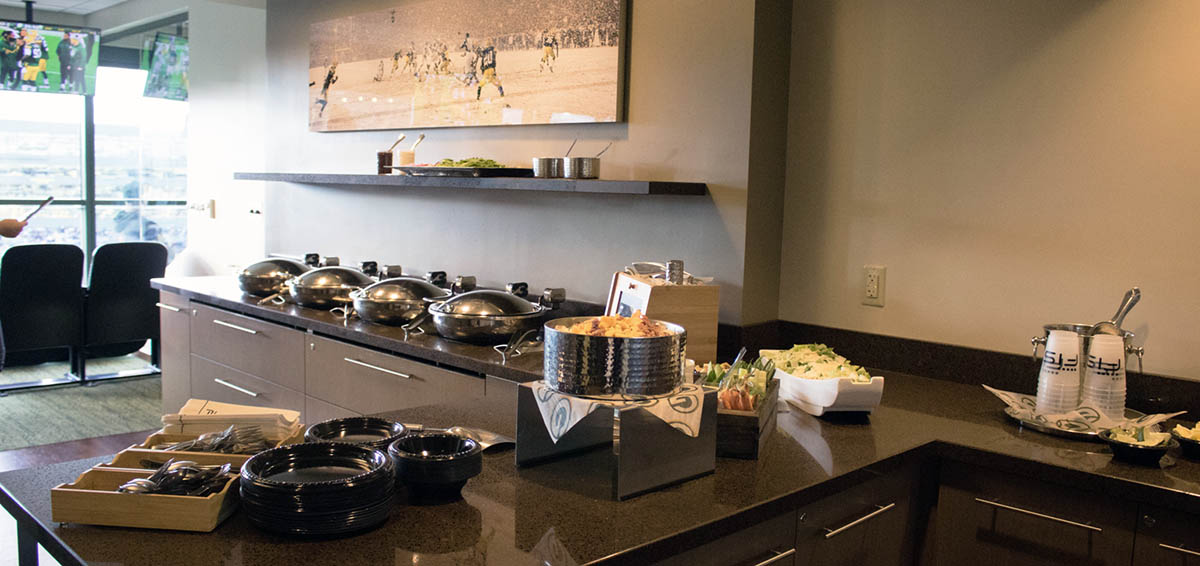 Below you will find information on the Champion suite.
Champion Suite: Divisional Game – Time, Date and Opponent is TBD. Could be Saturday 1/22 or Sunday 1/23 – $32,000
20 tickets (4 tickets are standing room only tickets)
Windows that open with infrared heater overhead
Suite Telephone
Access to premium level restrooms
Food and Beverage packages can be added on for a fee
3 large smart TV'S
Shared suite attendant
Live audio broadcast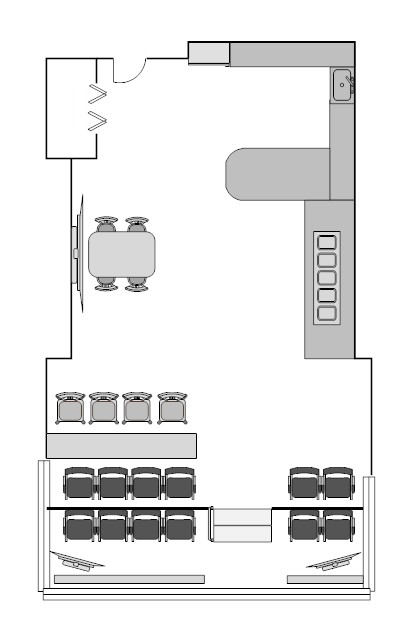 All purchases are subject to our Terms and Conditions. For purchases with a TBD date, the sale is final regardless of which date the game occurs on, as long as the game occurs in Green Bay. Once the game is confirmed your credit card will be charged in full. If the game does NOT occur in Green Bay then your order will be cancelled. If you are looking to attend on a specific date then please wait to purchase your tickets until after the exact date is known. In addition we strongly advise our customers to purchase travel insurance becuase the game date could be changed by the NFL, as well as potential issues with Covid19. Once purchased, all sales are FINAL!