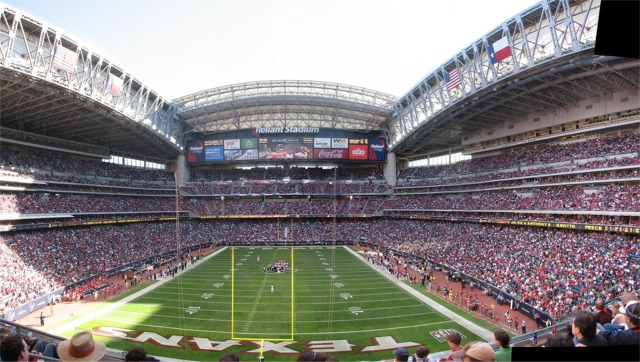 Sunday, October 25, 2020 at 12:00 PM CST
Reliant Stadium – Houston, TX
America's fourth-largest city is a cosmopolitan destination, filled with world-class dining, arts, shopping, nightlife and home to the newest team in the NFL, the Houston Texans. While in Houston you can take a stroll through the Houston Heights historic district, spend the day exploring the Museum District or head down to Space Center Houston. After taking in the sites grab a bite in one of the dozens of award-winning restaurants in this Southern hospitality meets urban chic city. Don't miss your chance to cheer on the Pack while they take on Wisconsin native JJ Watt and the Texans for their third time in Packer history at NRG Stadium in Houston. Are you ready for some football?!
Our Game Package combines all the great things about Houston with the excitement of Packers football! Help support the team on the road to the Super Bowl!
Land Package
Our Land Game Package features tickets, accommodations, tailgate, and more to help you support the team on the road!
The Land Game Package includes:
Upper End Zone Electronic Game Ticket (upgrade available)
1, 2 or 3 Nights Accommodations
Event USA Tailgate Party
Event USA Souvenir
Game Day Transfer
Complimentary WIFI
Staffed Hospitality Desk
Professional Tour Host
Hotel
TBD
Need air?
At this time we are not offering a package with air included from any departure points in Wisconsin. We recommend that you work with your own travel agent to book your own air with your own preferred departure city and departure and return dates.
Just Tickets or game day package?
Our Road Warrior Package is a great day-of-game option. You can also purchase just tickets or tailgate only.
PRICING
Additional nights only available on the 2 night land packages at $345 per night.