Road Warrior Packages – We will no longer be offereing Road Warrior packages for the remainder of the 2023 season.
We also offer a day-of-game package for those who can provide their own lodging. Packages include game ticket and tailgate. Join other Packer fans on the road for a pre-game tailgate party before cheering them on at the big game! See our road 2023 road city destinations below.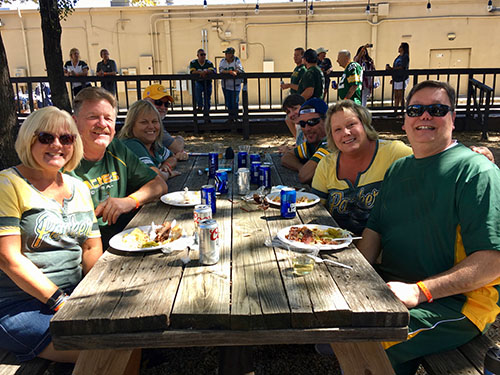 EVENT USA WE GET YOU TO THE GAME AND MORE!!!
ROAD WARRIOR PRICING – INCLUDES GAME TICKET AND TAILGATE – DOES NOT INCLUDE GAME DAY TRANSFER
All prices are per-person. Please note, while you can order as many as you want, we cannot guarantee groups larger than 4 in any category to sit together (although we try our best to accommodate your group). Sections & rows will be our choice.
Road Game Packages
Looking for a Game Day Package? Event USA can take care of all your needs; whether it is our Road Hotel Game Package that includes lodging, game ticket and tailgate, game ticket ONLY or just a tailgate. We have all your needs covered!
Road Hotel Game Package
Road Game Ticket Only
Road Tailgate ONLY