Your source for Green Bay Packers Tickets and more, Event USA, is excited to announce the addition of Desmond Bishop to our December 22nd Packers Player Autograph Reception!
Join us as the holiday gets into full swing, and the 2012 NFL season winds down, for a special event where you can bring the whole family to meet not only Gren Bay Packers Desmond Bishop and Bryan Bulaga, but also Packers CEO and President Mark Murphy.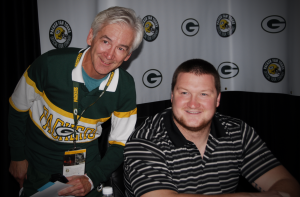 These events are always a treat and feature hors d'oeuvres, cocktails, a piece of memorabilia for signing, and a question and answer session led by 107.5 The Fan's Chris Havel.
Join us this December, and hopefully cheer the Pack on to the playoffs (maybe with some Packers Tickets for Christmas?), with Event USA!