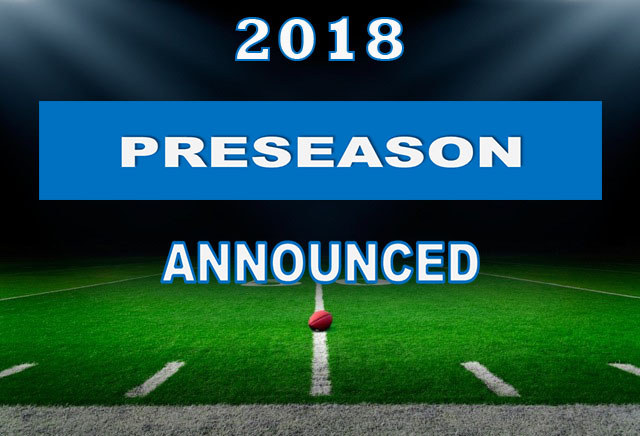 Getting excited to see how the off-season personnel changes have effected the Pack? Can't wait to see Jimmy Graham in action as a Packer? With the NFL announcing the 2018 Preseason opponents the wait will soon be over! The Pack will start the 2018 preseason at home in Lambeau Field facing the Tennessee Titans and end on the road in Kansas City against the Chiefs. See the details below:
Date Opponent Time
Aug. 9-13 TENNESSEE TITANS TBA
Aug. 16-20 PITTSBURGH STEELERS TBA
Aug. 23-26 at Oakland Raiders TBA
Aug. 30-31 at Kansas City Chiefs TBA
Need tickets? Event USA has you covered from tickets at home in Lambeau Field or on the road. Call (920) 722-5377 for details. Event USA we get you to the game and more!!