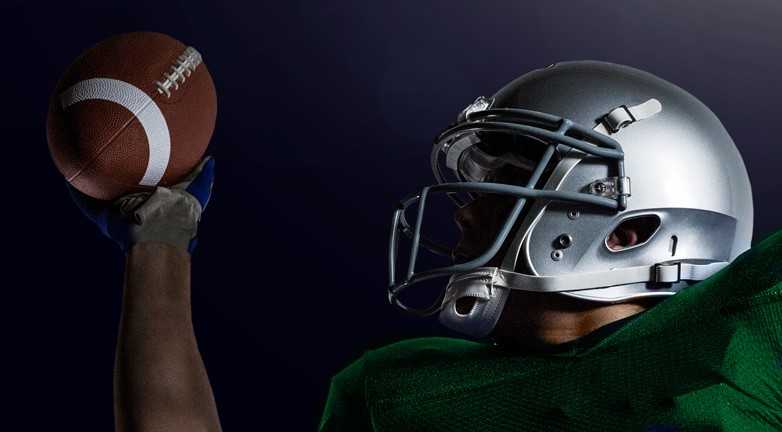 The NFL Draft signals the emptiness of winter without football has come to an end. After lying dormant during the deep freeze of the country's coldest months, the passion of the league's fanbase re-emerges like greening grass under the melting snow. Every team, no matter how it fared the season prior, can hit the reset button and restock the roster. The ability to be active during free agency is not a given, but all 32 front offices can approach draft day with the power to tip the scales of their franchise toward glory…or the bottom of the standings. It is the excitement of the unknown—the name of your team's next superstar on the cusp of being announced—that makes the draft must-watch drama for so many fans.

The 2019 Green Bay Packers Draft Class
The Green Bay Packers had a total of 10 picks the morning before the 2019 NFL Draft and made a trade on day one, giving their no. 30 pick and two fourth-rounders to the Seahawks for no. 21. With its eight picks, the Packers targeted elite athletes and bolstered the defensive side of the roster. Here's the breakdown:

Round One
Rashan Gary, OLB, Michigan
Ht: 6-4 Wt: 277
The Packers used their first pick in the first round to draft Michigan defensive end Rashan Gary.
Gary is a high-effort, versatile defender considered by many to be a "freak athlete." He was a two-time All-Big Ten first team selection in 2017 and 2018 but only started nine games in his final season with the Wolverines due to a shoulder injury.
His size, paired with elite measurables and raw athleticism, put him on the Packers' radar years ago, according to team scout Joe Hueber.
"He has rare gifts," Hueber said.
This is the eighth straight year in which the Packers chose a defensive player with their first draft pick.

Darnell Savage Jr., S, Maryland
Ht.: 5-11 Wt.: 198
Green Bay traded up to move to pick 21 in the first round, selecting safety Darnell Savage Jr. from Maryland.
A speedy and versatile playmaker for the Terrapins, Savage could fill a major void at safety for the Packers. He blazed through the 40-yard dash in 4.36 seconds and was a second team All-Big Ten selection last season. Savage's four interceptions ranked second in the Big Ten and 13th in the country in 2018. He also filled up the stat sheet with two passes defensed and 59 tackles.
Savage is the odds-on favorite to end up a starter for the Packers and form a completely new back end of the defense with Adrian Amos, who signed as a free agent from Chicago.
Bucky Brooks of NFL.com spoke highly of the new Packers safety. "Darnell Savage is a monster. Not surprised he made his way into the 1st round after hearing coach after coach rave about him. Packers get a FS with great instincts, awareness and range. Plus, he's a tough guy," he tweeted.
Gary and Savage are expected to provide a major boost to a Packers defense that lacked healthy talent in the backfield and lost longtime pass rushing specialist Clay Matthews to free agency.

Round Two
Elgton Jenkins, OL, Miss. State
Ht.: 6-4 Wt.: 310
After focusing on defense with their picks in the first round, the Packers turned their attention to the offense in round two by selecting offensive lineman Elgton Jenkins from Mississippi State.
Jenkins started games at left tackle, left guard and right tackle for the Bulldogs, proving an ability to play any position on the offensive line.
He is a versatile player with the size, power and length to handle a variety of defensive linemen and edge rushers.
"He played all five spots at some point in college. We took him as a guard, but you feel comfortable putting him anywhere he needs to be. We like his combination of size and athleticism and his versatility," scout Charles Walls said about Jenkins.
"He has a chance to be a good player in the NFL whether it's center, guard or tackle," Packers General Manager Brian Gutekunst said.

Round Three
Jace Sternberger, TE, Texas A&M
Ht.: 6-4 Wt.: 251
In round three of the draft, at pick no. 75, Green Bay selected tight end Jace Sternberger out of Texas A&M.
"He's got an exciting skill set. He's a late bloomer. He was late to develop," the Packers said about Sternberger.
Sternberger made a name for himself as a receiving threat in college, averaging an impressive 17 yards per catch in his only season with the Aggies.
"There's a reason why I left early. I felt like I was the best tight end in this draft class," Sternberger said. "I have a lot of work to prove out for me. I've always been in a situation where I want to take on the challenge head on. That's what I plan to do here — prove to Green Bay that they made the right pick."
Sternberger also said in a WISN 12 Sports interview that Green Bay's family atmosphere is the type of environment he wants to be in.

Round 5
Kingsley Keke, DL, Texas A&M
Ht.: 6-3 Wt.: 288

Round 6
Ka'dar Hollman, CB, Toledo
Ht.: 5-11 Wt.: 196
Dexter Williams, RB, Notre Dame
Ht.: 5-11 Wt.: 212

Round 7
Ty Summers, LB, TCU
Ht.: 6-1 Wt: 241

The NFL draft is settled. The picks are in. Franchises across the country, the Packers included, are welcoming new talent to town. Those players, the best of the collegiate ranks, draw new allegiances, but fans who watched them star in the NCAA don't have to let those new locations knock the luster off their loyalty. Stars of the college game are just as fun to root for professionally, and Event USA can help you get a front seat to their first season!
Event USA has everything a fan needs to make his or her trip to Green Bay complete:
Start planning your excursion today! Contact Event USA at: 920.722.5377