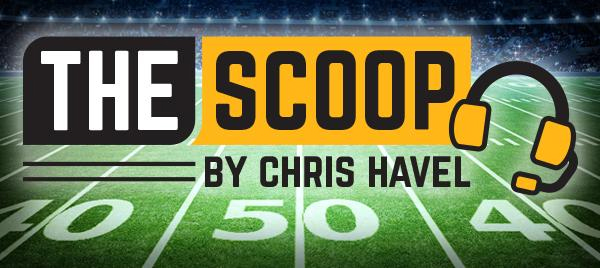 By Chris Havel
Special to Event USA
Pettine's revamped unit critical early on as Green Bay's offense finds its way
GREEN BAY, Wis. – The Green Bay Packers' offense under new head coach Matt LaFleur is a prime source of intrigue.
Will they run more? Will they audible less?
Will they strike the pass-run balance necessary to win?
Lots more Packer tickets and packages now available at low prices!>>
While all of those questions, and more, are being sorted out there is this simple fact: The Chicago Bears are ready and waiting to destroy the Packers in their Sept. 5 season opener.
Chicago cares about the Packers' problems only to the extent that it can exploit them.
Meantime, the reality is this: It's going to take Aaron Rodgers and the offense time to come together. The Packers' offense has great potential. The question is how long before it is realized?
The Packers play five of their first seven games at home. That includes home games against NFC North foes Minnesota and Detroit, and winnable games against Denver and Oakland.
A fast start is essential to the Packers' success. That's especially true under a first-year head coach. That's where second-year defensive coordinator Mike Pettine's unit comes into play.
For what seems like forever the Packers have relied on offense to carry the day. Green Bay slowly has eroded into a one-trick pony – it's Rodgers or bust!
Those days may be over.
Pettine fielded the NFL's 18th ranked defense last year. It also ranked among the league leaders in sacks, although that was a bit misleading as they generally came in bunches or not at all.
The Packers' defense also returns players with a total of just two interceptions a year ago. It's why Green Bay spent a lot of capital on defense in the draft and free agency. It's why they retained Pettine. They couldn't afford an overhaul on both sides.
The payoff is expected to come sooner than later on defense.
The offseason changes have been numerous and significant. There will be as many as six new starters on defense. Beyond that a handful of newcomers will be expected to fill key roles.
Let's compare the Packers' anticipated defensive starters with their 2018 counterparts that limped to a 6-9-1 finish.
Let's break it down position-by-position on defense:
DEFENSE (Six of 11 new starters)
Left defensive tackle: Dean Lowry is a study in perseverance.
The Packers' second of two fourth-round draft picks in 2016, Lowry earned a roster spot and played in 15 games. Since then he has started 19 of 32 games and contributed significantly.
Lowry started eight games last season while contributing 57 tackles (39 solo), seven tackles for loss and three sacks.
Tyler Lancaster is a promising reserve. Signed as an undrafted free agent out of Northwestern, Lancaster made his first NFL start Nov. 25 at Minnesota, where he registered one tackle. In the next five games he racked up 23 tackles and was very active.
When Mo Wilkerson went down with a season-ending injury in September at Washington, Lowry and Lancaster delivered.
Right defensive tackle: It's time for Mike Daniels to step up.
The eight-year veteran played in just 10 games last season. The good news is that he performed well when he did play.
Daniels racked up 26 tackles (five for loss), eight QB hits (second on the team) and two sacks.
The Packers need him to recapture his Pro Bowl form of 2016.
If not, Lancaster or perhaps rookie Kingsley Keke will be given more snaps on that side.
Nose tackle: Kenny Clark is a beast.
The Packers' interior defensive lineman continued to excel last season. Packers' fans shudder to think where the defense would be without this man-child in the middle.
Clark, 23, is just entering his prime.
The 6-foot-3, 314-pound nose tackle had 73 tackles (46 solo), six sacks (second on the team) and 13 tackles for loss (tied for the team lead).
He was a Pro Bowl alternate and for good reason.
He had 13 QB pressures and seven QB hits while generally causing mayhem in the interior line.
Lancaster provides quality depth, with Montravius Adams still trying to figure it out in his third season.
Left outside linebacker: The upgrade of Preston Smith in place of Clay Matthews should be immediate and obvious.
Smith has pass rush ability, but his forte is stuffing the run, collapsing the pocket and showing up to play every week. Smith's no-nonsense, workmanlike approach coupled with his size and athleticism should strengthen one edge of the defense.
Right outside linebacker: Za'Darius Smith is expected to shore up the other edge opposite Preston Smith. Like Preston, Za'Darius is in the midst of his prime with a big payday behind him and big plays ahead of him.
Za'Darius should provide the toughness, dependability and pass rush that couldn't be counted on from the oft-injured Nick Perry. His presence alone makes the defense tougher to crack.
Talented rookie Rashan Gary and holdover Kyler Fackrell (10 sacks) should provide pass rush and quality depth.
Inside linebacker: Blake Martinez is a tackling machine.
Martinez posted a team-high 147 tackles (103 solo) with 10 tackles for loss and a career-high five sacks.
He and Clark are the glue of the defense.
At a position that's difficult to make headlines, Martinez is on pace to become a Pro Bowl inside linebacker.
Inside linebacker: Oren Burks is something of an unknown, although he had worked his way into the lineup before being torpedoed by a preseason injury.
He still managed to return and reclaim his playing time, but he never really made the impact that was hoped for.
Burks, a third-round pick in 2018, went on to play in 14 games with four starts last season. His numbers were modest, but he's an athletic 6-3, 233-pounder who allegedly possesses pass coverage skills. He'll get a chance to prove it this season.
Left cornerback: Jaire Alexander was a bright spot last season. The first-round pick came in and played like it.
Alexander, who can run like the wind, had 76 tackles (61 solo) to rank second on the team. He led the Packers with 15 passes defensed and added an interception.
He was a Pro Football Writers' Association All-Pro rookie, just the second Green Bay cornerback to be so honored since 1974 (Casey Hayward was named in 2012).
Right cornerback: Kevin King's presence on defense would be appreciated this season. His rookie season was derailed by a shoulder injury. Last season, it was the shoulder coupled with a pesky hamstring injury that did him in.
King, who has flashed talent, needs to stay healthy.
He's played in just 15 games the past two seasons with 11 passes defensed and one interception. With Alexander opposite him, King should get plenty of action.
The Packers are counting on him to be up to the task.
Rookie Ka'Dar Hollman and second-year pro Josh Jackson are expected to offer depth, with Jackson likely playing in "nickel" situations.
Strong safety: The Packers will feature two new starters at safety, to which their fans can only say, "Thank God."
Ha Ha Clinton-Dix and Kentrell Brice were that bad. And veteran Tramon Williams didn't fare better given his limited time at safety and a host of inexperienced players around him.
That's where Adrian Amos comes in.
Amos, the former Chicago Bear, brings a welcome infusion of experience and ability to the position. The Packers paid him to run the show in the secondary with confidence and consistency.
Both were dreadfully lacking last season.
Free safety: Rookie Darnell Savage, Jr., is slotted to be Amos' running mate at safety. The first-round pick brings 4.3 speed and play-making ability to the position.
The Packers have paired Amos and Savage at safety throughout this offseason. Instead of dreading "third-and-long" when the opposing offense has the ball, the Packers should be poised to force the action and create turnovers.
That's the goal anyway.
Next week: Packers' training camp primer