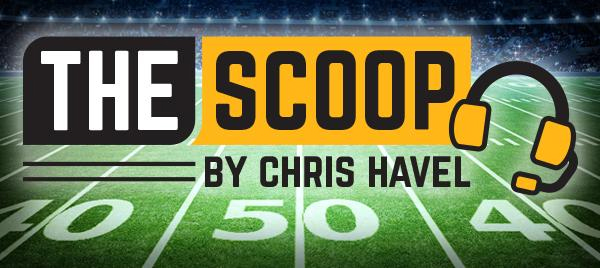 By Chris Havel
Special to Event USA
LaFleur's offense, Pettine's defense start Thursday to become a cohesive winner

GREEN BAY, Wis. – There is a genuine air of excitement surrounding the Green Bay Packers' 2019 training camp.
It's always an exciting time of year, but this feels different.
There is a promising first-year head coach with a new direction.
There is a highly skilled and motivated 15-year quarterback with plenty to prove.
Tickets! Game packages! Player parties! Tailgates! We get you into the games and more!>>
There is a second-year defensive coordinator – thanks to an infusion of talent directed by the second-year GM – who has a full complement of pieces to begin playing chess. The Packers' defense has veteran experience, youthful exuberance and talent.
Never discount talent. It doesn't guarantee success, but it's still the best way to bet. Fortunately the disastrous 6-9-1 season seems like a lifetime ago.
It's not Ok having the Packers miss the playoffs twice in a row.
In fact, it's unacceptable.
The Packers' goal should be fairly obvious: Win the NFC North and advance at least beyond the first round of the post-season. After that it lightning strikes and the Packers do the unthinkable – well, let's not get too far ahead of ourselves.
This is only the start of a long journey.
The rookies reported to St. Norbert College today. That's two days before the rest of the team. It's just one change fans can expect to see under new head coach Matt LaFleur.
They can expect to see another change: Aaron Rodgers is going to elevate his level of leadership to a career high. He's also going to benefit from both the challenge and the benefits that will come with a new scheme.
Rodgers is a known commodity, but that was in the previous offense. The Packers' new offense is essentially a compilation of un-scouted looks for opponents to decipher, while also gauging the threats Rodgers poses within a new system.
The Packers' prospects are good.
I base it on LaFleur's offense, which I liked the handful of times I saw him run it in Tennessee last year. I base it on Rodgers' desire to win AND prove he wasn't the problem a year ago. I base it on Mike Pettine's revamped defensive unit, which added three veteran studs and two first-round draft picks.
Preston Smith, Za'Darius Smith and Adrian Amos bring a lot to the party. They are all in their prime. They are all working after signing life-changing contracts that they intend to earn.
Rookie edge rusher Rashan Gary and rookie safety Darnell Savage Jr. are going to command much of the attention early in training camp. When the one-on-one pass rush battles begin Gary's performance will be critically and duly noted. When Rodgers and the offense cut it loose through the air Savage's speed and reaction time will be scrutinized.
It's only my opinion, but I don't believe they'll disappoint.
Both possess rare athleticism to go with speed and power. By the coaches' and teammates' accounts they're also students of the game, which bodes well for them.
They're also coming into a situation where they don't have to be Superman right away. Gary is going to be working behind Za'Darius Smith. It'll be good for him to learn the trade.
Savage is expected to start, which is a heavy responsibility. However, he has the advantage of working next to Amos, a veteran safety who worked wonders in tandem with the Bears' Eddie Jackson. It will be interesting – and a breath of fresh air – to watch them grow together.
Kenny Clark and Blake Martinez are the defense's heart and soul. They along with Amos make the Packers' defense exceptionally strong up the middle.
Oren Burks, a second-year linebacker, is expected to team up next to Martinez. It's one of the biggest questions to be answered in camp: Can Burks cut it?
If not, will it fall on Josh Jones, or is he out of the picture?
Offensively, the running back tandem of Aaron Jones and Jamaal Williams enter camp in the best shape of their careers. We'll see if it leads to improved agility, speed and health.
In Jones' case, it's especially about his health.
The receivers will sort themselves out.
Davante Adams, Geronimo Allison and Marques Valdes-Scantling are the top three. After that it's a battle royal involving Jake Kumerow, Equanimeous St. Brown, J'Mon Moore and Trevor Davis.
I'm not giving up on Moore.
He was the first of the three receivers drafted for a reason. The reason is that he's silky smooth in and out of his routes and dangerous after the catch. It's before the catch, or more accurately, making the catch, that's the problem.
If Moore isn't over the jitters by now he'll never be.
The tight ends are led by Jimmy Graham, but I anticipate Marcedes Lewis and Jace Sternberger to contribute once their roles are carved out.
Last, but not least, there is the expectation that the offensive line is going to be nastier and more athletic than in the past.
They better be. Rodgers can't absorb many more 49-sack seasons despite throwing it away a record high 59 times.
Those days are over, or so we believe.