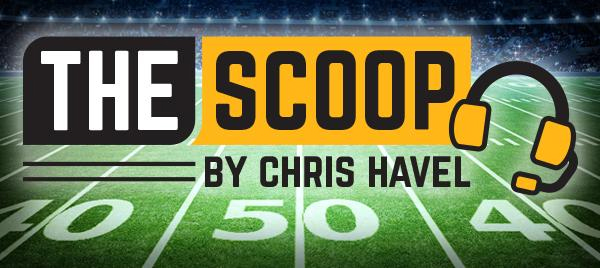 By Chris Havel
Special to Event USA
LaFleur's team faces extreme challenge versus defending NFC North champs
GREEN BAY, Wis. – Are you ready for some football?
That is strictly a rhetorical question, especially when the NFL's 100th season opens with Packers versus Bears in a prime-time matchup Thursday night at Chicago's Soldier Field.
Green Bay fans have been anticipating this game since the 2019 schedule was released in April.
The Regular Season is Here and We've Got Your Ticket!
It marks the debut of first-year head coach Matt LaFleur and the unveiling of a retooled defense under coordinator Mike Pettine.
It also comes against the Packers' NFC North rival and defending division champion Chicago Bears, who are coming off a 12-4 season in which their only home loss was a 38-31 setback against eventual Super Bowl champion New England.
The Bears believe they are better than last season, while the Packers know they are better.
The question is how much better?
Green Bay's 6-9-1 disaster began with a promising 24-23 victory over the Bears in which the Packers erased a 17-point fourth quarter deficit to claim the win at Lambeau Field.
The Bears returned the favor with a 24-17 win over Green Bay in December to capture the division title at Soldier Field.
Much has happened since then.
The Bears suffered a dreadful 16-15 home loss to Philadelphia in the NFC Divisional Playoffs when the Eagles blocked Cody Parkey's 43-yard field goal attempt on the game's final play.
The Bears' greatest offseason change – aside from Chuck Pagano replacing Vic Fangio as defensive coordinator – was to settle on a new kicker, Eddy Pineiro.
Chicago features five players ranked among the top 100 in ESPN's rankings. It is no surprise that all five – OLB Khalil Mack, DT Akiem Hicks, S Eddie Jackson, CB Kyle Fuller and ILB Roquan Smith – play on defense.
Meantime, the Packers' upheaval has been considerable.
Here are five burning questions going into the Packers' opener:
** No. 1 – How will Aaron Rodgers function in LaFleur's scheme?
Rodgers is the least of my worries. It is clear that LaFleur trusts his quarterback enough to give him the freedom to change plays at the line of scrimmage when he sees fit.
To do otherwise would disarm one of Rodgers' greatest weapons: His mind.
My greater concern is with the rest of the offensive players. Will they be able to put the vaunted Bears' defense on its heels with pre-snap motion and deception? Or will Green Bay shoot itself in the cleats with pre-snap penalties and self-inflicted confusion?
It's probably going to be a bit of both.
Essentially, every play is an un-scouted look for the Bears' defense. I suspect Pagano – who is more aggressive than Fangio – may come out blitzing against Green Bay.
If the Packers' offense is truly ready to roll, Rodgers and his primary weapons – Davante Adams, Marquez Valdes-Scantling and Aaron Jones – just might make the Bears pay.
On the other hand, if they're not in sync, Chicago's aggressive style could hammer the Packers early and often.
I see a close, low-scoring slugfest Thursday night.
The team with the fewest turnovers will win.
** No. 2 – How much will Pettine's 18th ranked defense improve given the influx of talent via free agency and the draft?
The Packers hope the improvement is drastic.
Green Bay spent $51 million on defensive free agents Preston Smith, Za'Darius Smith and Adrian Amos. All are productive, more-than-capable pros entering their prime.
They also added OLB Rashan Gary and S Darnell Savage in the first round of the draft. Savage will start opposite Amos, while Gary will play in sub-packages on passing downs.
While sloppy tackling has been an issue during the preseason, I've got to believe Kenny Clark, Blake Martinez and the rest will be sharp come Thursday night.
** No. 3 – Do the Packers have anything that resembles a living, breathing, reliable running attack?
It is difficult to say. The scheme is new and neither Aaron Jones nor Jamaal Williams played in the preseason. My concern isn't their running ability, but rather being mistake-free and in rhythm regarding screens and check-downs.
At least both have fresh legs.
** No. 4 – Are the Packers' special teams units improved?
Punter J.K. Scott should be among the Green Bay defense's top weapons. Scott's distance and hang time can flip the field. Mason Crosby's return is a good thing.
Trevor Davis and Darrius Shepherd are both quality return men, with Davis being first up against the Bears. It will be interesting to see if the Packers' coverage units show up.
** No. 5 – When push comes to shove do the Packers have the ability to go face mask-to-face mask with the Bears in the trenches?
The addition of free agent Billy Turner at right guard and second-round pick Elgton Jenkins in reserve represent upgrades in the offensive line's flexibility and tenacity.
The return of a healthy Bryan Bulaga at right tackle also gives the offensive line a semblance of experience and proficiency. David Bakhtiari, simply put, is among the NFL's finest tackles.
Defensively, Clark is the tone-setter up front. He has the ability to wreak havoc and destroy plays on every snap. In addition, Montravius Adams finally has joined the party and rookie Kingsley Keke has shown flashes of being a disruptive force.
The Packers' personnel upgrades don't guarantee that they can hold up against the Bears' offensive and defensive fronts, but at least they've got a fighting chance.
PREDICTION: Packers 26, Bears 24.
Rodgers has a habit of playing well at Soldier Field, much like his predecessor, Brett Favre.
Last year, the Packers and Bears were tied at 14-14 going into their December encounter at Chicago. Eventually, the Bears held on for a 24-17 victory, but given the Packers' patchwork lineup and interim coach Joe Philbin, it was closer than the final score.