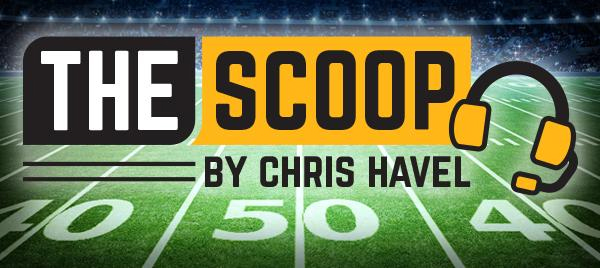 By Chris Havel
Special to Event USA
Green Bay's defense, just enough offense key narrow 23-20 victory at Ford Field
GREEN BAY, Wis. – The coach is too young. The quarterback is too old. The defense can't be rewired in a single off-season, and certainly not by diving helmet-first into free agency.
Naysayers offered a litany of reasons to doubt Green Bay every win of the way during this amazing, nerve-racking season.
Today it is the Packers' fans turn to have their say.
"How do you like us now?" they can ask proudly, rhetorically, without the slightest need for a response.
Home Playoff Tickets & Packages NOW Available!!!
To them, the answer to most questions these days is 13 – a number that is neither ugly nor unlucky – but rather the Packers' stunning win total after what has been a wildly incredible ride for the NFL franchise with 13 world championships.
Next stop in 13 days: Lambeau Field and the playoffs.
Thanks to the Packers' 23-20 victory over the Lions Sunday at Detroit's Ford Field, the 2019 NFC North champions enter the postseason as the conference's No. 2 seed.
The Packers (13-3) await the NFC's highest-seeded wild-card winner for their NFC Divisional Playoff matchup set for 5:40 p.m. on Sunday, Jan. 12, at Lambeau Field.
Green Bay's last-second victory Sunday was its fifth straight. It sealed a sweep of the NFC North, and it clinched a first-round bye in the playoffs following a two-year postseason absence.
That the game-winner came on Mason Crosby's 33-yard field goal shouldn't come as a surprise. The Packers needed a late Crosby field goal to beat Detroit 23-22 earlier this season.
Before his last-second kick on Sunday, Crosby said he was thinking, "Let's get this team a bye."
Crosby pulled it left, but it stayed just inside the left upright, and the Packers had cause for celebration. After sleepwalking their way to a 17-3 halftime deficit, the Packers awoke just in time.
"We haven't always made it easy and we haven't always made it pretty," Packers receiver Davante Adams said Sunday. "But for the most part, we've found a way to win."
They've won 13 of 16 and counting.
Congratulations are in order for Packers president Mark Murphy, who hired Matt LaFleur, as well as GM Brian Gutekunst, who retooled the roster through the draft and free agency, and LaFleur, who pulled it all together.
A year ago, the Packers were conducting a coaching search. Today, they're looking for ways to advance in the playoffs. The contrast between then and now couldn't be starker.
LaFleur, 40, is tied for the third-most wins by a rookie head coach in NFL history. Only the Colts' Jim Caldwell (14 in 2009) and the 49ers' George Seifert (14 in 1989) had more wins in their first season.
However, neither Caldwell nor Seifert inherited a 6-9-1 mess. The 2008 Colts were a 12-4 playoff team under Tony Dungy. The 1988 49ers were Super Bowl champions under Bill Walsh.
In LaFleur's case, the 2018 Packers were spiraling downward after a two-year playoff drought under Mike McCarthy.
Now, they see themselves as serious Super Bowl contenders.
"We're going to be a tough team to deal with in the playoffs," Packers quarterback Aaron Rodgers said Sunday.
"The NFC is wide open with six really good teams that are in," he added. "I think home-field advantage can be very important. I feel like this team can utilize the cold more than the past teams."
That's due to Green Bay's running attack and attacking defense. The long-range forecast for northeast Wisconsin on Sunday, Jan. 12, is a daytime high of 27 and a 30-percent chance of flurries.
However, a lot can change between now and then, and that's not only in terms of the weather. The Packers' bye week allows them to get healthy and fine-tune their hot-and-cold offense.
"It gives us a great chance to do a lot of self-scout," LaFleur said. "It gives your guys a chance to heal up. That was an exhausting game and we lost a couple of guys."
The offensive line lost Corey Linsley (back) and Bryan Bulaga (concussion) to injuries. Lucas Patrick, who signed a contract extension Saturday, filled in admirably at center. Massive veteran Jared Veldheer handled his business at right tackle, reflecting another shrewd acquisition by Gutekunst.
Returner/running back Tyler Ervin is another in-season acquisition that has paid dividends. It is especially important to feature a legit return game, especially when the Packers' offense is sputtering like it did during the first half Sunday.
Still, they managed to put up 20 second-half points and escape with the win. So what's wrong with the offense? Rodgers said he was "just a little bit off."
Rodgers said he missed too many throws and the receivers "didn't come down with a few of them" but that he "felt good about a lot of them."
Rodgers was 27 of 55 for 323 yards with two touchdowns and one interception. He was pressured frequently but sacked just once and finished with a pedestrian 72 quarterback rating.
Clearly, Rodgers and the offense must be much sharper if the Packers hope to win a playoff game. Drops by Jimmy Graham and Marquez Valdes-Scantling are unacceptable.
Adams caught seven passes for 93 yards and a 20-yard touchdown, while Allen Lazard hauled in four passes for 69 yards, including a game-tying 28-yard touchdown.
"When we had to make a play, we made the play," Rodgers said.
Aaron Jones made one of the biggest plays on the final drive. The Packers had first-and-10 at their 49 with 45 seconds to play. Rodgers found Jones on a screen pass and the running back raced 31 yards to the Lions' 20 to set up the winning field goal.
The Lions (3-12-1) closed the season with nine straight losses, but not before pushing the Packers to the brink.
It was another case of a narrow escape for the Packers, who have more wins against teams with winning records than any other NFL team.
Blake Martinez had seven tackles, the Packers' lone sack and a crucial second-half interception to spark the rally.
Lions quarterback David Blough was 12 of 29 for 122 yards and the interception. He also caught a 19-yard touchdown pass from receiver Danny Amendola on a first-half flea flicker.
That put the Lions up 7-0. They stretched it to 17-3 at half, but Rodgers began hitting more throws down the stretch and Jones took over in the run game.
Jones finished with 25 carries for 100 yards. He also caught two passes for another 43 yards, including the key 31-yard grab. The return of a healthy Jamaal Williams will help in two weeks.
Now it's on to the playoffs for the Packers and their first-year head coach, with at least one game at Lambeau Field as they try to add to their NFL-best 13 world championships.
It's crazy, but it's true.