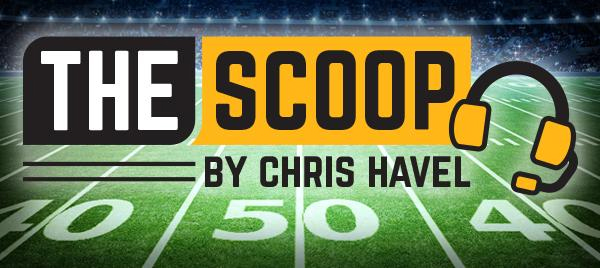 By Chris Havel
Special to Event USA
Seahawks stop Eagles 17-9 in tug-of-war; Minnesota takes on 49ers at Santa Clara
GREEN BAY, Wis. – The Green Bay Packers spent their bye week taking a long, hard look in the mirror.
What they saw gives rise to hope and cause for concern.
The Packers saw a team whose offense idles between unstoppable and unwatchable. They saw a quarterback whose talent and will to win elevates his teammates' level of play, but the offense's occasional inconsistency remains frustrating.
They saw a defense that can wreak havoc on the best offenses, and a tight-knit group that finds ways to win close games.
Frankly, they saw the Seahawks.
Grab your spot now for Seahawks at Packers this Sunday!
The teams' similarities – both good and bad – are undeniable. It is what makes Sunday's NFC divisional playoff game between the Packers (13-3) and the Seahawks (12-5) so compelling.
Kickoff is set for 5:40 p.m. under the lights at Lambeau Field.
Seattle's 17-9 victory at Philadelphia in Sunday's NFC wild-card playoffs – coupled with Minnesota's 26-20 overtime upset at New Orleans earlier in the day – set the stage.
Afterward, Seattle quarterback Russell Wilson was asked to share his thoughts on the Packers and traveling to Green Bay.
"We're anticipating some snow," Wilson said with a smile. "Obviously they have Aaron (Rodgers). They have a lot of great players … they have a great defensive line."
Green Bay's forecast calls for temperatures in the mid-20s with a slight breeze and an even slighter chance of precipitation.
Wilson may not get the snow he was hoping for, but he can expect to get everything the Packers and first-year coach Matt LaFleur can bring to bear against his Seahawks.
The Packers opened as 3 ½-point betting favorites. Las Vegas historically gives three points to the home team so the half-point spread sounds about right.
Make no mistake. The Seahawks are tough customers to handle. If you have any doubts just ask Carson Wentz and the Eagles.
Jadeveon Clowney's legal helmet-to-helmet hit on Wentz knocked the Eagles' quarterback out in the second series of Sunday night's NFC wild-card game.
After that it was all Seattle.
Earlier Sunday the Vikings ousted the Saints 26-20 in overtime at New Orleans' Mercedes-Benz Superdome. Minnesota's Kirk Cousins hit Kyle Rudolph on a 4-yard touchdown pass to seal the win. Cousins' 43-yard pass to Adam Thielen set it up.
Cousins' reward for beating the "choker" label and winning his first playoff game: A trip to Santa Clara, Calif., where the No. 6 seeded Vikings (11-6) will play No. 1 seed San Francisco (13-3) Saturday in the NFC's other divisional playoff game.
By kickoff Sunday the Packers will know whether the Vikings upset the 49ers, and if they are playing for the right to host Minnesota in the NFC Championship, or a trip to Santa Clara.
Either way, the Packers will have their hands full with Seattle.
Much has been made about Green Bay's ability to "win ugly." The same could be said of the Seahawks. But it's like Rodgers said last week, "The key word is winning."
Seattle is 8-1 on the road this season. Its only loss away from CenturyLink Field was at the Los Angeles Rams, 28-12.
Like Green Bay, the Seahawks know how to win close games. Seattle tied an NFL record with 10 single-digit wins this season.
Pete Carroll, the Seahawks' gum-smacking head coach, is wicked smart and among the best in the business. He isn't afraid to do whatever it takes to win, including the occasional fake. The Packers' special teams' units better be on their toes.
Wilson, their play-making MVP candidate, is as good a quarterback as there is in the NFL today. The former Badger completed 18 of 30 passes for 325 yards and a touchdown in the win at Philadelphia. He ran nine times for another 45 yards.
DK Metcalf, their stud rookie receiver, caught seven passes for 160 yards and a touchdown. His 160 receiving yards is the most by a rookie receiver in the Super Bowl era.
Last, but not least, is Seattle's defense.
The Seahawks racked up seven sacks by six different defenders against the Eagles. Josh McCown, the Eagles' 40-year-old backup quarterback, barely limped to the finish line – never mind finding a way to get his team across the goal line.
"We made up our mind to not let them score," said Bobby Wagner, Seattle's All-Pro linebacker. "It was a mental thing more than execution."
One bit of good news is that the game is in Green Bay, where the Packers have defeated the Seahawks in five straight. Seattle hasn't won in Green Bay since Nov. 1, 1999.
The Packers' 34-27 loss to Philadelphia on Sept. 26 was their only setback this season at Lambeau Field.
Green Bay is at home, healthy and well-rested.
The Packers' offensive line is especially healthy, whereas Seattle was down three starters at Philadelphia. Left tackle Duane Brown (knee), left guard Mike Iupati (neck) and center Justin Britt (on injured reserve) were out. In addition, the Seahawks' top reserve, Ethan Pocic, also is on injured reserve.
Furthermore, the Seahawks' backfield has been decimated with running backs Chris Carson (hip), Rashaad Penny (ACL) and C.J. Prosise (arm) all out. Seattle is down to its No. 4 running back, Travis Homer, and a 33-year-old Marshawn Lynch.
Meantime, the Packers' running back tandem of Jones and Jamaal Williams will be ready to roll. So will a Green Bay defense led by Za'Darius and Preston Smith.
Packers' defensive coordinator Mike Pettine has been moving Za'Darius Smith all along the line. It has created mismatches and confusion for opposing offenses. In fact, the Vikings' Mike Zimmer took a page out of Pettine's playbook by lining up ends Danielle Hunter and Everson Griffin as inside pass rushers.
The Packers worked hard to earn the home-field advantage.
The payoff comes Sunday night.
Prediction: Packers 27, Seahawks 19.