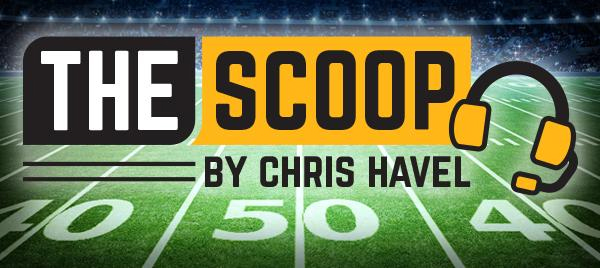 By Chris Havel
Special to Event USA
Chiefs coach Andy Reid – who began NFL career in GB – captures Super Bowl LIV
GREEN BAY, Wis. – The next-best thing to watching current Packers contribute to a Super Bowl victory is seeing former Packers do likewise.
Congratulations to Andy Reid, Mike Pennel, Bashaud Breeland and the rest of the Kansas City Chiefs on a 30-21 victory over San Francisco in Super Bowl LIV Sunday night at Miami Gardens.
Andrew Walter Reid, 61, got his first NFL job in Green Bay, where he coached tight ends for Mike Holmgren in 1992.
Twenty-eight years later a beaming Reid – with wife Tammy at his side – had reached the NFL's pinnacle. To the coach called "Big Red" the math says it all: 207 (regular-season wins) plus 15 (postseason) equals one much-anticipated Super Bowl victory.
When Kansas City running back Damien Williams bolted 38 yards for the game-clinching touchdown with scarcely a minute to play, Chiefs fans throughout Hard Rock Stadium broke into chants of "Andy! Andy!"
Their beloved coach finally had hit Super Bowl pay dirt.
"This is what it's all about," said Reid, still soaked from the celebratory orange Gatorade dousing he received from his players.
"What a great team, great coaches … Appreciate every bit of it."
Kansas City's victory was a microcosm of Reid's career.
After three quarters of "close but not quite" the Chiefs' offense rallied for a 21-point fourth-quarter explosion. It erased a 20-10 deficit and earned Reid his first Super Bowl victory in two tries. Tom Brady and the Patriots rallied to beat Reid's Eagles in Super Bowl XXXIX.
Reid's Pro Football Hall of Fame credentials seem to be secure. The Bills' Marv Levy, who lost four straight Super Bowls, is the only Hall of Fame coach in the Super Bowl era without a victory in the big game.
Would Reid have been the second? It's a moot point now. The Chiefs' victory erased any doubt about Reid's induction to the Hall.
"We wanted to get him that trophy because he deserved it," said Patrick Mahomes, the Chiefs' quarterback and Super Bowl LIV MVP. "The work he puts in, day in and day out … I don't think he sleeps.
"I try to beat him in and I never can. He is someone that works harder than anyone I've ever known, and he deserved (this). I'm glad I could get that trophy for him."
In a Super Bowl not decided until the fourth quarter, a pair of ex-Packers made key contributions to Kansas City's victory.
Nose tackle Mike Pennel's hit on 49ers quarterback Jimmy Garappolo led to Bashaud Breeland's second-quarter interception.
On the previous play, Breeland tackled Deebo Samuel for a 2-yard loss to give the 49ers second-and-12 at the San Francisco 43. Pennel's hit and Breeland's interception set up a Chiefs field goal that extended Kansas City's lead to 10-3.
Breeland and Pennel played in parts of several seasons in Green Bay. Both were well-regarded but moved on to opportunities elsewhere.
Their payoff came Sunday night.
For San Francisco, the loss was painful for a team that had been dominant in the postseason.
When the 49ers fell behind 10-3 early, San Francisco coach Kyle Shanahan didn't panic. On the contrary, he stuck with the running game and it paid off. San Francisco scored 13 unanswered points to make it 20-10. The lead held until midway through the fourth.
That's when the Chiefs' defense solved the 49ers' running game riddle and its offense went up-tempo and caught fire. Kansas City's defense got impressive stops and its offense did the rest.
Mahomes led the Chiefs on three touchdown drives in the final nine minutes. He finished 26 of 42 for 286 yards and two touchdowns, but he also was sacked four times and threw three interceptions.
When it mattered most, though, Mahomes delivered the victory.
"We never lost faith," he said afterward. "That's the biggest thing. Everybody on this team, no one had their head down. We believed in each other. That's what we preached all year long."
Kansas City waited 50 years between Super Bowl appearances and wins.
Trailing 20-10 the FOX broadcast team of Joe Buck and Troy Aikman joked that the Chiefs had the 49ers "right where they wanted them."
It proved prophetic.
Mahomes, 24, helped the Chiefs score 21 straight points in the final 6:13 to capture the MVP trophy.
Sarcasm aside, it didn't look good for the Chiefs down 10 in the fourth.
That's where its defense stepped up and gave Mahomes a chance. The Chiefs' defense adjusted to the 49ers' running game and their playmakers did the rest.
Mahomes completed throws of 44 yards to Tyreek Hill and 39 yards to Sammy Watkins to get the Chiefs in scoring position. Short touchdown passes to Travis Kelce (to close the gap) and Damien Williams (for the lead) proved to be the difference.
"This is what it's all about," Reid said as confetti rained upon him.
For the 49ers, it's back to work.
Shanahan said the loss will motivate his team.
"It shouldn't be a problem," he said. "We'll lick our wounds, we'll get over this. We'll be fired up for next year … we got a lot of people coming back. I think we surprised a lot of people this year. We knew we had a really good team. I'm proud of the guys and how much better they got throughout this year, and I expect to get almost all of these guys back and plan on adding a few more. We're going to rest a little bit, get over this … but we'll be very fired up for next year."
He sounded a lot like Packers coach Matt LaFleur after the NFC championship game loss. Let the quest for NFC supremacy continue with a renewed Packers-49ers rivalry paving the way.
Until then, let Reid and the Chiefs enjoy their Super Bowl LIV win.
It was much-deserved.