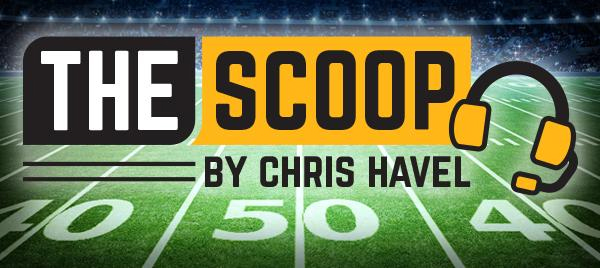 By Chris Havel
Special to Event USA
GM Brian Gutekunst, coach Matt LaFleur working to build a Super Bowl champion

GREEN BAY, Wis. – The Packers' decision to re-sign kicker Mason Crosby late last week illustrates GM Brian Gutekunst's common sense approach to building a champion.
Crosby, 35, was instrumental in the Packers' 14-4 season in 2019.
The Packers' all-time scoring leader with 1,575 points converted 22 of 24 field goal attempts and 40 of 41 PATs. Crosby's 49 touchbacks on kickoffs was a career best.
The Packers set a franchise record for most wins in a season (eight) by eight or fewer points. They know how to win close games. They also know that having a proven, productive kicker is priceless.
Two weeks ago, I wrote that the question isn't whether to re-sign Crosby, it's when, the sooner the better. Ask the Chicago Bears how badly they messed up by not re-signing kicker Robbie Gould?
So Gutekunst signed Crosby to a three-year, $12.9 million contract. There isn't going to be any "penny wise, dollar foolish" thoughts regarding the placekicker.
It is one offseason move the Packers' GM can cross off the list.
Now the heavy lifting begins.
While some NFL teams are cutting salary, the Packers' cap is in order, thus affording them the opportunity to play wait-and-see with a veteran such as right tackle Bryan Bulaga.
"After we get through free-agency meetings, after we get through draft meetings and then when we get back from the combine the picture starts to get a little clearer," Gutekunst said.
"And certainly with the CBA thing in flux, that'll help, too. So I'm going to be patient there and get to the other side of the combine before we start making any decisions."
Gutekunst was asked at his pre-combine news conference whether the Packers will build their roster with an eye toward leapfrogging the 49ers. San Francisco defeated Green Bay 37-20 in the NFC Championship.
"No, we work on us," he replied. "I don't think you can tailor it toward any one team. If anything you (focus) on the teams in your division."
Again, it makes sense.
The Packers swept the NFC North for only the second time since 1967, the other being the 2011 season. In fact, the Packers and Chiefs were the only teams to go 6-0 in division play last season. Green Bay earned the NFC's No. 2 seed while Kansas City went on to win Super Bowl LIV.
Owning your own division is where it starts.
Making wise, decisive moves in free agency and the draft in the offseason is what makes that possible.
Let's start with the draft.
The Packers currently have 10 picks overall in the 2020 NFL Draft. They hold the 30th, 62nd and 94th picks in the first three rounds. That leaves seven picks remaining on Day 3.
Green Bay also receives two sixth-round picks acquired in trades with Tennessee (for OLB Reggie Gilbert) and Oakland (for WR Trevor Davis) as well as a seventh-round pick from Baltimore (for RB Ty Montgomery) in 2018.
It is doubtful the Packers will receive any compensatory picks this year.
It's still early to link specific players to the Packers, but Gutekunst's approach the past two seasons offers something of a road map.
Gutekunst has shown repeatedly that he is willing to double-down by acquiring multiple players at the same position. He did it in the 2018 NFL Draft by selecting Louisville cornerback Jaire Alexander with the 18th pick and Iowa cornerback Josh Jackson with the 45th pick.
Alexander has All-Pro potential and is an above-average starting corner. Jackson's progress has been slower. He's a bit small (6-0, 196) to play safety, but that's where he may be lining up come training camp.
In free agency, Gutekunst doubled down at outside linebacker by signing Za'Darius and Preston Smith to lucrative deals. He also selected Rashan Gary – another outside linebacker – with the 12th overall pick in 2019.
That's a lot of pass-rushing firepower in one offseason.
Furthermore, Gutekunst tripled down at receiver in the 2018 draft, but only Marquez Valdes-Scantling has seen significant playing time. Perhaps Equanimeous St. Brown will step up, and MVS will bounce back from an awful second half last year. J'Mon Moore is long gone.
How will Gutekunst approach this offseason?
Let's look at six players – the top three in the draft plus three free agents – in terms of what positions are likely to be filled.
Undoubtedly, the Packers need to upgrade their inside linebackers. Veteran Blake Martinez is all but certain to leave via free agency. That's the bad news. The good news is that several quality free agents are available at that position.
The big-ticket item would be ex-Rams linebacker Cory Littleton, 26, who is a terrific player entering his prime. In that regard, he is similar to Za'Darius Smith, except Smith was a bit more of an unknown.
If the Packers pursue Littleton in free agency, they could also double down by courting ex-Bengals inside 'backer Nick Vigil, who is a bit undersized but more than capable of covering tight ends and backs.
If the Packers sign two inside linebackers in free agency, they would still have the cap space to add a veteran receiver and re-sign Bulaga.
Either way, look for Gutekunst to continue his trend of signing veterans who are hitting free agency for the first time in their prime.
The draft gets a bit trickier.
While the sexy headlines discuss drafting the QB of the future, the Packers have more pressing needs at receiver, offensive and defensive tackle, and inside linebacker.
Depending on how free agency plays out, Gutekunst surely knows he needs to add a starting-caliber receiver (or two). Look for him to draft a receiver in the first three rounds and add another in free agency.
Fortunately, the Packers' glaring holes are few.
Next week, I'll begin looking at draft picks following this week's NFL Scouting Combine in Indianapolis.