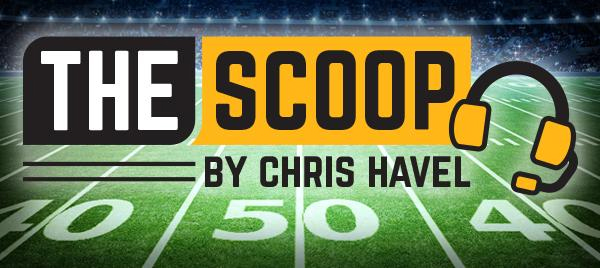 By Chris Havel
Special to Event USA
Ex-Brown Kirksey brings leadership, experience to Green Bay's defense
GREEN BAY, Wis. – The Packers are conducting business as best they can in the midst of serious and unprecedented circumstances.
The COVID-19 pandemic prompted them to recall coaches and scouts who were scheduled to attend college players' pro days. They also will limit or cancel college players' pre-draft visits.
Meantime, they have closed operations at 1265 Lombardi Avenue until further notice.
A near-empty parking lot and slate-gray sky Monday cast a decidedly apocalyptic pall over the Green Bay landscape. A few turkey vultures perched atop the light poles would've completed the picture.
Alas, public health concerns have registered the first sack of the season.
And yet, it's a deceiving scene that stands in stark contrast to the team's bright outlook teeming within the building.
It's an early setback, to be sure, but it's not insurmountable.
The NFL and the Packers – unlike the NCAA Tournament, the NBA, MLB and other sports entities – have the benefit of time on their side. Important work must continue, but the season is still 5 ½ months off.
That timetable helps immensely.
"Our priority is the health and safety of our staff and visitors," Packers president and CEO Mark Murphy said in a statement. "This is a decision we made with all due consideration, and we feel it is an important step to take in helping mitigate the spread of the virus."
The closure is scheduled for two weeks. The Packers will reassess the situation at that time.
It isn't clear if the Packers' self-quarantine includes head coach Matt LaFleur and his staff as they fine-tune the playbook and prepare for 2020 in earnest. It also is unclear if GM Brian Gutekunst and his staff will be at 1265 Lombardi Avenue while working at free agency and preparing for next month's draft.
This much is clear: It's more difficult for the NFL's new front offices and/or first-year coaches to deal with these unforeseen challenges. 
The Packers are fortunate – if that's possible in a situation like this – that this isn't LaFleur's inaugural season. It also helps that Gutekunst and his staff have a reputation for being on top of all things personnel.
They are relying on the art of adjustment, rather than excuse-making.
Gutekunst said "the majority" of team personnel "will be required to work remotely as duties permit."
The Packers appear to be persevering.
Despite the obstacles, Green Bay managed to court and sign inside linebacker Christian Kirksey to a two-year, $16-million deal.
Kirksey's signing all but seals Blake Martinez's departure.
Cleveland selected Kirksey (6-2, 238) out of Iowa in the third round (71st overall) of the 2014 draft.
Kirksey tore a pectoral muscle in Week 2 last season and was placed on season-ending injured reserve. Rookie Mack Wilson started at WILL linebacker in his place.
The Browns tried to renegotiate Kirksey's contract but were forced to release him when they couldn't reach an agreement last week.
Kirksey was a five-year starter with the Browns, where he notched 484 tackles, 11 ½ sacks and two interceptions. He is a sure tackler with above-average speed who flows to the ball carrier nicely. He also isn't the liability in pass coverage that Martinez was.
Signing Kirksey doesn't mean the Packers won't consider a top-flight linebacker with the 30th overall pick in next month's draft. If Oklahoma's Kenneth Murray or LSU's Patrick Queen are on the board, I would be surprised if Gutekunst went a different direction.
Receiver is a tremendous need for the Packers. Then again, the receiver position is tremendously deep. Perhaps Green Bay believes it can get a receiver it loves by trading up from/or standing pat at No. 62.
Kirksey isn't the only Packers news in free agency.
Former Atlanta Falcons tight end Austin Hooper is another possibility. Signing Hooper would dramatically increase the Packers' draft flexibility and offensive capability in one fell swoop.
Hooper expressed sincere interest in signing with Green Bay during an interview with ESPN last week. He was a rookie in 2016 when LaFleur was on Atlanta's coaching staff.
"When (LaFleur) was a coach in Atlanta, I really liked Matt LaFleur as a person," Hooper told ESPN. "I wasn't a quarterback, so I couldn't really see his coaching style as much. But he definitely helped me out as a younger player. For that, I'll always be grateful. He's a good guy; really likeable person."
Hooper, a first-time Pro Bowl player in 2019, would be a significant upgrade over Jimmy Graham, who was released last week. The move cleared $8 million in cap space and paved the way for signing Hooper.
Last season, Hooper caught 75 passes (97 targets) for 787 yards, a 10.5 yards-per-catch average and six touchdowns.
He would immediately become Aaron Rodgers' life line.
Hooper sounded excited by the prospect of catching passes from the Packers' legendary quarterback.
"One of the greatest to do it, for sure," Hooper told ESPN. "(He's) definitely a first-ballot Hall of Fame quarterback. I mean, I can't say enough good things about the guy.
Some of the things he does, I don't think anyone else in the league can do. I'm not saying anything revolutionary here. I really like his style and how he carries himself. He's just got a swagger about him where he's cool, calm and collected. He always has an answer for what's happening."
Free agent signings can be officially announced Wednesday, which is the start of the NFL's calendar year.
Next week, I'll discuss the Packers' free agent signings (perhaps the addition of Hooper), draft news and the NFL's new collective bargaining agreement.
Higher salaries, relaxed marijuana testing and a 17-game schedule starting as soon as 2021 are a few of the new CBA's highlights.
Stay tuned.