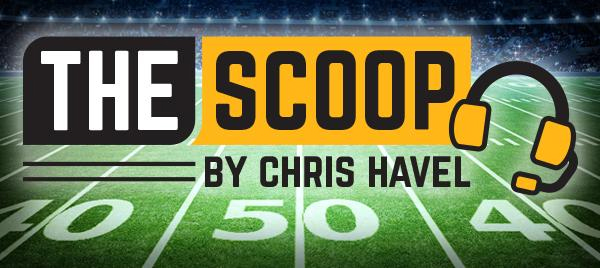 By Chris Havel

Special to Event USA
Quarterback understands retiring in a Packers' uniform may not happen
GREEN BAY, Wis. – Tom Brady will be wearing a Tampa Bay Buccaneers jersey when the NFL season opens. Michael Jordan wore a Washington Wizards uniform before he ultimately retired in 2003.
If it can happen to two of the greatest athletes in sports history, Aaron Rodgers knows it can and probably will happen to him.
The Packers' quarterback discussed that possibility and more in a wide-ranging conference call with media Friday that went nearly 40 minutes.
Clearly, Brady would have preferred to finish in New England.
It didn't happen because the Patriots are in rebuild mode.
So it was with the Chicago Bulls and "MJ" in 1998.
Jordan called it "maddening" not having a chance to make a run at a seventh NBA Championship with Chicago after the Bulls captured their sixth title during the 1997-98 season.
In that regard Rodgers, 36, will get a chance to win a second Super Bowl with the Packers whenever the 2020 NFL season begins.
Beyond that it is anyone's guess how long he will play in Green Bay.
The Packers' decision to select Utah State quarterback Jordan Love in the first round of last month's NFL draft didn't seal that fate. It merely opened a lot of eyes to the fact that Rodgers can't play forever, even if he intends to play into his 40s.
Rodgers broke his silence on the topic late last week, admitting the Packers' decision to draft Love caught him off-guard. He said he understands the move, but added that he also knows it makes it less likely he will retire in a Packers' uniform.
"I think it was more the surprise of the pick, based on my own feelings of wanting to play into my 40s, and really the realization that it does change the 'controllables' of it a little bit," Rodgers said. "Because as much as I feel confident in my abilities and what I can accomplish and what we can accomplish, there are some new factors that are out of my control. And so my sincere desire to start and finish with the same organization, just as it has with many other players over the years, may not be a reality at this point."
While Rodgers has the right to play as long he'd like, which means as long as his body is able and an NFL team is willing to have him, the Packers have the right to put a plan of succession in place.
There is no right or wrong here.
There is no "Rodgers versus the Packers."
There is, however, the reality of Father Time. I liked the Packers' decision to draft Love – a talented quarterback with a bright future – while Rodgers can still play at a high level.
The notion that Love could be a more viable option than Rodgers in the next two seasons may seem absurd. On the other hand, stuff happens. The greatest of athletes grow old. Rodgers is no exception.
There isn't much worse than watching a proud but over-the-hill athlete – Bart Starr comes to mind – being dogged by injuries, criticized by unkind fans and media, and reduced to a shadow of their former self.
The Bulls' ownership and front office may have been wrong to break up the team after the 1998 NFL Finals. On the other hand, there wasn't much nobility in the Boston Celtics keeping Larry Bird, Kevin McHale and Robert Parrish around well past their prime.
In fact, it was painful to watch, as if the Celtics had gone from being the Harlem Globetrotters to the Washington Generals in the blink of an eye.
Rodgers will be 37 in December.
He's under contract for four more seasons due to the $134 million contract extension he signed in August of 2018. It's difficult to imagine the Packers waiting that long to see what they have in Love.
"As much as I understand the organization's future outlook and wanting to make sure they're thinking about the team now and down the line – and I respect that – at the same time, I still believe in myself and have a strong desire to play into my 40s," he said. "And I'm just not sure how that all works together at this point."
My guess is that Rodgers plays two more seasons in Green Bay.
Whether they win a Super Bowl depends on Rodgers' health – Love isn't ready to be the starter, let alone lead a team into the playoffs – and how successful coach Matt LaFleur is in implementing his system.
Rodgers was onboard last season.
The problem was that the Packers' receiving corps – beyond Davante Adams – wasn't up to the task. Clearly, the Packers' coaching staff believes they can win with Adams and whoever emerges among Marquez Valdes-Scantling, Allen Lazard, Jake Kumerow, Equanimeous St. Brown and free agent Devin Funchess.
I tend to agree. Rodgers seems to concur.
He called Lazard an "ascending player." He also said he was excited to get EQ back from injury and that he has "a ton of confidence" that MVS will rebound from an awful sophomore slump.
Tight end is manned by Jace Sternberger, who flashed potential after returning from injury, and Deguara – the third tight end off the board. Marcedes Lewis also is in the mix to provide veteran leadership.
Last year the Packers' offense – in addition to inexperience receivers –lacked a true H-back and big-play potential at running back beyond Aaron Jones. If LaFleur and GM Brian Gutekunst correctly assessed A.J. Dillon and Josiah Deguara those are two big pieces to the puzzle. They are rookies, but they're also familiar with what's expected in the offense.
Still, fans wonder how the Packers' defense will be better.
The fact is it was pretty darn good last season. It hasn't been that long since Za'Darius Smith and Co. dominated the Vikings at U.S. Bank Stadium. Any defense that can hold Kirk Cousins and the rest to a mere seven first downs, at home, in a big game, has got to be pretty capable.
Talk of playing Darnell Savage at slot corner is intriguing. So is Raven Greene's return and Christian Kirksey's acquisition. The potential for young defenders to step up also is exciting.
"The key will be to find a way to re-create that chemistry and come together," Rodgers said. "That gets figured out when we get back together in training camp."
Rodgers will be instrumental in creating that chemistry.
If Rodgers has a chip on his shoulder pads, it isn't solely because the Packers drafted Love. It's because NFL insiders thought Green Bay wasn't nearly as good as its 13-3 record last season.
"There are a lot of sentiments about us being not a great 13-3 team last year, so I don't know if we're going to be a favorite or be the team that's expected to dominate the NFC," he said. "I love our chances. I love our team."
Rodgers said all the right things Friday.
It's encouraging because I think he was being honest. What I don't see is Rodgers pouting or being unhappy here, especially if they're winning.
It's true the clock is ticking. If it wasn't official before the draft it is now. That's ok so long as the Packers and Rodgers continue to build upon last season's step toward being a legit Super Bowl contender.
I used to say this of Brett Favre. Today the same holds true for Rodgers.
I wouldn't bet against him.