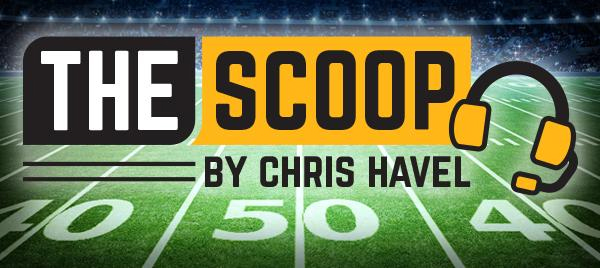 By Chris Havel

Special to Event USA
Packers' defensive coordinator sees unit building upon improvement in 2019
GREEN BAY, Wis. – For better or worse, the Green Bay Packers' offense has owned the headlines this offseason.
A draft that saw the Packers select a quarterback, running back, H-Back and three offensive linemen – but not a single receiver – created consternation among media and fans alike.
Only later was the next obvious question broached: So how did the Packers' defense improve during this offseason? It lost Blake Martinez. It added Christian Kirksey. And that was that.
Some feel the Kirksey-for-Martinez trade is at best a wash. At worst, it is a downgrade because Green Bay swapped its leading tackler and one of its most reliable defenders for a player with a recent injury history.
Mike Pettine, the Packers' defensive coordinator, disagrees.
He said the Packers were aware of Kirksey's recent injury history and "more than willing" to accept the risk. He added that Kirksey will provide "great leadership ability" and familiarity with the system.
"Very excited about the signing," Pettine said during a Zoom conference call with reporters on Friday. "Just going through the medical part of it, and talking to our people, they didn't think it was anything long term, and he's never been a guy that's been injury prone."
Kirksey, a third-round pick in 2014 with Cleveland, played for Pettine during his first two seasons. He also played in all 64 games during his first four NFL seasons. The past two seasons he was beset by a hamstring injury in 2018 and a season-ending torn labrum in 2019.
Altogether, he missed 23 of a possible 32 games which led to his release.
The Packers weren't dissuaded.
They signed him to a two-year deal and have penciled him in as one of the defense's two starting inside linebackers. The question is whether he'll recapture his earlier form when he was a top NFL linebacker.
In his first four seasons he racked up 269 tackles, 27 tackles for loss, 11.5 sacks, four forced fumbles and 11 passes defensed.
Kirksey, 27, is entering his prime.
In that regard, he is similar to edge rushers Za'Darius and Preston Smith, and safety Adrian Amos, three of the Packers' fantastic free-agent signings a year ago.
Kirksey, at 6-2, 236, can really run.
According to ex-Browns teammate Joe Thomas, he can really hit, too.
"The respect that I have for Kirko goes beyond just what he is as a player … and I think he's a fantastic player," said Thomas, a surefire Hall of Fame left tackle that starred for Wisconsin in college.
"He's not your biggest linebacker, but he's one of the biggest hitters I've ever been around," Thomas added on the "Locked on Packers" podcast.
"He's so bright. He's so smart. He was always the quarterback of that defense. He's played for Mike Pettine in that defense before, so he's got incredible familiarity, and I think that was a big reason why they were so excited to sign him because they know he's going to be a great fit."
For most of last season, the Packers' defense carried the team.
The Packers' defense forced 27 turnovers while registering 41 sacks. It limited the Vikings to just seven first downs in a December win at Minnesota that clinched the NFC North championship. Then, in the playoffs' divisional round, it racked up five sacks in a win over Seattle.
The lasting image, though, is of the 49ers' Raheem Mostert running up and down Levi's Stadium in the NFC Championship Game. The 49ers racked up 285 yards rushing to defeat Green Bay a second time and advance to the Super Bowl.
That staggering loss left an awful taste in the Packers' mouths.
"It's certainly been a focal point," Pettine said of the NFC title game. "We're not dwelling on it, but it's something we know if we want to take the next step … we were a game away, but that was a big step, and (the 49ers) present a big hurdle. If we want to take it, there's a lot we need to get done between now and (the season)."
Pettine went on to call the game "beyond disappointing."
"It was a tough pill to swallow," he said. "You're always remembered by your last performance, and I hate for it to tarnish what we were able to accomplish during the year when we won 14 games.
We're not going to do that and let it be this dark cloud hanging over us, but at the same time it's not going to be something we sweep under the carpet. We'll address it, and we'll do it again when the players are in town and it's face to face."
Pettine said the defense was outplayed by San Francisco in every aspect: Scheme, effort, energy and technique.
What Pettine didn't do was lay the blame on personnel.
"The formula of the defense we played last year, we won 14 games," he said. "That's a really good thing. We're not going to junk our approach over the last game. But we also know we'd be fools to ignore it."
Beyond the addition of Kirksey, the Packers appear to be counting on a handful of young players to step up. Rashan Gary, Kingsley Keke and Darnell Savage are expected to fill critical roles and take that step.
Gary is likely to be used more on early downs – Pettine liked the way he set an edge against the run – as a way to spell Za'Darius Smith. Pettine added that Gary, the Packers' top pick in 2019, also will be used to move up and down the line on passing downs.
"We're looking forward to Rashan making a big jump," Pettine said. "He needs to make a big jump."
Savage could see time playing the slot cover-corner position as well as safety, where he progressed steadily throughout last season.
Keke showed flashes as an interior pass rusher, but needs to be more assignment sure as a run stopper.
All three need to deliver in order for the defense to improve upon what was a deceivingly strong season last year.