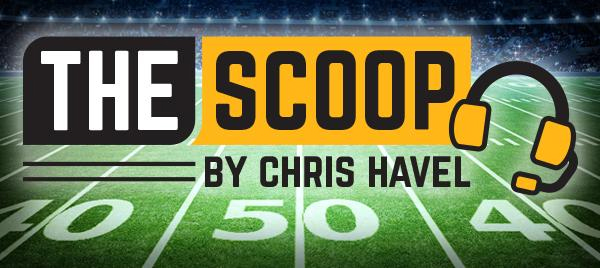 By Chris Havel

Special to Event USA
Gutekunst, LaFleur discuss training camp 2020 with COVID-19 concerns No. 1 topic
GREEN BAY, Wis. –The Green Bay Packers are preparing for the 2020 NFL season as if it were a war of attrition.
They are wise to do so.
The casualties began piling up in March – long before the first snap – and most recently expanded to include kicker Mason Crosby and three other players who were placed on the COVID-19 reserve list.
Other casualties include OTAs, minicamps, training camp practices with fans, Family Night and preseason games.
Packers' GM Brian Gutekunst and head coach Matt LaFleur spoke via Zoom conference call with reporters on Sunday. With veterans reporting Monday, it served as the "unofficial" kickoff to training camp.
It doubled as the "official" reminder of the world we're living in.
The Packers' goals – in addition to back-to-back NFC North titles and a Super Bowl berth – include LaFleur's desire to make Lambeau Field "the safest place in Green Bay."
Gutekunst echoed that sentiment by heaping praise on the team's support staff for implementing the NFL's safety protocols, and by acknowledging the reality of this situation.
The teams whose players follow CDC guidelines and whose leaders help enforce them have a terrific chance to be among the last teams standing.
In other words, if a team really dedicates itself to staying healthy while adjusting under adverse conditions, it could be in the Super Bowl.
"For us to accomplish the things we want to accomplish this season, guys are going to have to make the right choices when they leave the building," Gutekunst said. "There's no doubt about it. I've always believed football is the ultimate team game, and this year more so than ever. It's going to be dependent on how each one of us, not just the players, but everybody in our building, makes good choices when they leave the building.
"At the same time, we're going to have positive tests. This virus that we're dealing with, we're going to have that and it's not going to be always just because someone gets it … it's going to be their fault. So the dependability and availability of players – the teams that do that and overcome that and rise to the challenge – are going to be the ones who are left standing, fighting, at the end."
LaFleur made it clear everyone is in this together.
"I'm very hopeful that there's a – the leaders on our team, the peer pressure in that locker room – is something that makes especially the younger players understand what's at stake and what we're playing for."
LaFleur added, "We're going to encourage our guys, if they choose to go out in public, just mask up. We're all in this sucker together."
It's common to hear NFL coaches talk about keeping players safe, but it's usually all about "protecting the quarterback."
In this case, it's all about protecting everybody, including the QB.
LaFleur didn't discount the notion of keeping three quarterbacks on the active roster, presumably Aaron Rodgers, Jordan Love and Tim Boyle with undrafted Jalen Morton as the fourth. He also said it's possible the Packers will have a "quarantine quarterback" who isn't around the other QBs, but is available in case there is a COVID-19 outbreak.
"We've floated around that idea a little bit," LaFleur said. "We have not made a decision on that at this point, but that's certainly something that's not out of the realm."
One of the greatest on-field challenges will be evaluating players.
With no preseason games, LaFleur said he'll have to rely on more live 11-on-11 drills during practice. He admitted it isn't perfect, but he also noted that every NFL team is in the same predicament.
LaFleur said he plans to hold some practices inside Lambeau Field, something they reserved for Family Night in the past.
"I've always felt guys going out under the lights and making decisions on their own is a really important part of the process," LaFleur said. "But during the next 42 days I'm confident that as much as we can we'll be able to do that and we'll have enough opportunity to evaluate fairly," he said. "But to be in front of 85,000 fans at Lambeau Field – that's hard to replicate."
In other news from Sunday's conference call:
** Gutekunst didn't rule out a return by cornerback Tramon Williams. He made it clear he appreciates Williams' skills and knows how to find him if necessary.
** LaFleur said he enjoys working with Aaron Rodgers and expects to be with him for a really long time.
** Gutekunst said receiver Devin Funchess is the only player who has approached them about opting out. With that in mind, LaFleur said they're expecting "everybody" to step up in the receiver corps.
"What's so great is these guys have a year under their belt in our scheme and we've had a really productive offseason even though we haven't been on the field," LaFleur said. "It'll be great to get EQ (Equanimeous St. Brown) back in the fold. That certainly hurt us last year. We've got a lot of confidence in our guys, but they need to step up."