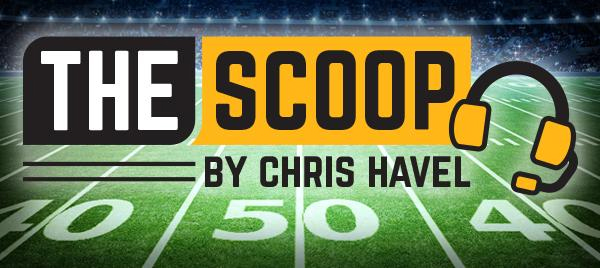 By Chris Havel

Special to Event USA
'Strange' training camp opens without fans but features players ready to make noise

GREEN BAY, Wis. –Aaron Rodgers is like all the great ones.
He beats you with his arm, mind and legs while staying unfazed despite immense pressure and ear-splitting crowd noise. He also is calm, cool and collected even in the craziest of times.
That said the Packers' first practice of training camp Saturday qualified as yet another challenge for the future Hall of Fame quarterback, but in a much different way.
It was quiet, subdued and admittedly strange, Rodgers acknowledged. No fans, no players riding children's bikes and no support staff. It felt and looked like just another summer Saturday in the Title-town District, bearing no resemblance to the start of a Packers' training camp.
The players and coaches had to provide the juice.
Whatever energy was going to be infused into practice had to be sparked by their concentration, camaraderie and chatter. Putting in a productive, hard day's work may not be "fun" without fans but it's still satisfying.
The Packers, led by Rodgers, accomplished that much on Day 1. The circumstances were a bit bizarre, but the productivity was on point.
Last week, I praised LaFleur's preparedness, and suggested the Packers would be in good shape if the players followed suit.
So far, it's all good despite the COVID-19 induced changes.
"It's strange, very strange," Rodgers said of training camp. "I think there's a sadness around it (just) because when the normalcy gets radically changed, nostalgically you miss some of those really fun traditions that kind of make Green Bay … Green Bay."
Many traditions have taken a hit during the pandemic.
One tradition – the Packers' reputation for being a winner – isn't going to be among them. Not if the head coach and his QB can help it.
True quality cares nothing about circumstances. Either it is demanded by coaches and attained by players, or it is not.
On Saturday, the Packers turned in a sharp, quality practice.
By media accounts the offense had one delay-of-game penalty and no pre-snap penalties. The defense wasn't drawn off-sides even once.
"A pretty clean practice," said LaFleur.
"I felt like it was sharp," said Rodgers. "There weren't a lot of guys on the ground. We were moving around pretty good. We were pretty efficient at times. That's how we want it to look."
It appears the offseason Zoom meetings have enabled the coaches and players to develop a more focused "shared vision" of the team.
"I think a lot of it on offense is it's the second year," Rodgers said. "We're just more comfortable in the offense and feeling a little bit better about play selection, timing and responsibilities on each play."
Veteran linebacker Christian Kirksey offered perspective following his first practice in a Packers' uniform.
"It's all about us, you know?" he said. "We know the circumstances that we're going to play in. But this is where you've got to dig deep and you've got to tell yourself, 'This is the reason why you play the game.' And it's just for the love of the sport.
"Every time we step out on that field, we want to create an atmosphere to where we're competing and we're trying to be the best and we're trying to win at everything we do."
The big news off the field was Kenny Clark's four-year, $70 million contract extension. It keeps the powerful defensive tackle in Green Bay just when he's on the cusp of his prime.
GM Brian Gutekunst said signing Clark was "a priority" so it's no surprise his contract was the first domino to fall. Next up: Left tackle David Bakhtiari, whose presence is invaluable to the team's success.
I suspect Bakhtiari gets paid, too.
Here is other on-field news from the weekend:
** The Packers' right side of the offensive line is embarking on life without longtime right tackle Bryan Bulaga. It featured Billy Turner, the starting right guard in 2019, opening up at right tackle and Lane Taylor at right guard. Free-agent acquisition Rick Wagner rotated in at right tackle, with Turner sliding inside to right guard.
If Turner handles right tackle, that's where he'll play.
If not, Wagner starts there while Turner and Taylor play tug-of-war to see which of them wins the job at right guard.
LaFleur noted that the shuffling will continue "at least for the next couple of weeks" until the staff feels good about it.
Best guess: Taylor (right guard) and Wagner (right tackle) start in the opener at Minnesota, with Turner being the swing guy.
** Multi-purpose talent Tyler Ervin lined up exclusively at receiver on Saturday. Ervin remains the team's featured punt returner, but will line up in the slot rather than the backfield on offense.
The implication is twofold.
The Packers need a slot receiver, and Ervin's soft hands and ability to run after the catch make him a good candidate;
The idea is to get elusive, explosive players in space. When Ervin lines up in the slot, the Packers have a lot of options. They can hit him on a quick screen. They can toss it to him on a jet sweep. They can throw it to him as a conventional slot receiver.
Bottom line: They like Ervin's skill set.
** Reggie Begelton, the ex-CFL receiver, was impressive on Day 1.
He looked the part of an NFL slot receiver by running smooth routes, catching it with ease and projecting nice size/speed while doing so.
It's only one day, but it's a good start.
** Allen Lazard hauled in a dazzling, one-handed catch on a Rodgers pass and Marquez Valdes-Scantling caught a deep ball from Tim Boyle.
Running back A.J. Dillon is powerfully built. If that size-speed-strength ratio projects to the NFL like it did in college, the Packers just might have themselves a bruising, breakaway threat to go with Aaron Jones.
** Defensively, Chandon Sullivan lined up as the nickel defensive back, while Oren Burks was paired with Kirksey inside on early downs. Also, Rashan Gary was on the field along with Preston and Za'Darius Smith.
At first glance, it suggests defensive coordinator Mike Pettine wants to add more juice to the pass rush. In addition, it's never a bad idea to deploy your biggest, fastest defenders when the run defense is hurting.
Gary's physical skills as a high draft pick have to be incorporated into the defense and put to good use. He's too talented to sit while opposing offenses run over and around Green Bay's defense.