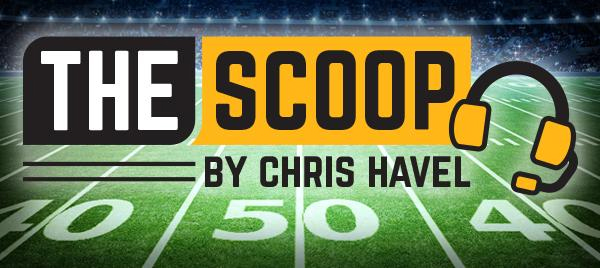 By Chris Havel

Special to Event USA
COVID-19 challenges, adjustments make Vikings' game exciting, easy to predict
GREEN BAY, Wis. – The prediction still stands.
The Packers will capture a 30-17 victory over the Vikings Sunday at a mostly empty U.S. Bank Stadium in Minneapolis. Aaron Rodgers will remind NFL fans why he still ranks among the league's top QBs.
Backfield mate Aaron Jones will explode for several big plays.
And Green Bay defensive coordinator Mike Pettine's crew ultimately will knock out Minnesota's offense much like it did last December.
That's being neither bold nor blind.
It's being real based on the incredibly limited information available as to where the Packers and Vikings are truly at in these unprecedented times.
The Packers were the better team last year.
That holds true this season.
Green Bay's most recent trip to Minnesota – which seems more like years rather than months ago – was a thoroughly dominant showing. The Packers' stingy defense allowed a measly seven first downs.
The Packers won by 13 to clinch the NFC North title.
They committed three turnovers to one for Minnesota, converted just 5 of 14 third down attempts, and still won.
This time Za'Darius and Preston Smith won't have to thwart Kirk Cousins, Dalvin Cook and the rest in order to silence the fans. The pandemic already has done that for road teams, perhaps a tradeoff for having to be sequestered in a hotel teams hope is COVID-19 free.
The road routine is going to be vastly different than in the past.
"We're going to arrive a little bit later because typically you'd like to give them time before our night meetings to go out and get food or have dinner or go see somebody, but that's not going to be the case this year," Packers head coach Matt LaFleur said. "So we're going to leave a little bit later and adjust that way because we are going to be cooped up in the hotel the entire time."
The COVID-19 restrictions include staff, coaches and players from leaving the hotel or hosting guests at their hotel.
The Packers will be taking the necessary precautions in terms of social distancing, wearing masks and basically being aware of the situation. They are considering pandemic-safe team-building activities such as playing cards.
The best team-building exercise would be hammering the Vikings.
The Packers enter the opener with more reasons for optimism than pessimism, but the concerns they do have are serious.
The greatest is at right tackle. Less than five days from kickoff, the Packers aren't declaring who will be the opening-day replacement for longtime stalwart Bryan Bulaga.
It's probably because they aren't sure.
The best option appears to be a healthy Billy Turner, although he hasn't returned to full duty since being set back by a knee injury. Veteran Rick Wagner is the next-best option, but there are two reasons for concern. The first is that Wagner is dealing with an elbow issue and there's nothing worse than seeing the right tackle become a turnstile. The second is that Wagner has had extremely limited time in the offense.
That leaves to Door Number 3: Moving Lane Taylor to right tackle, and inserting Lucas Patrick at right guard. Taylor and Patrick know the scheme inside and out. Furthermore, the Packers' ability to run to the right side of the formation would be enhanced. With clever play-calling and solid execution, the weak spot could be effectively shored up.
The Packers worked out veteran center Justin Britt this week. It occurs to me that if Patrick (the interior OL swing player) starts, it would create a void if either Elgton Jenkins, Corey Linsley or Patrick were injured.
Another concern is the Packers' offense finding its rhythm.
That's true for every team given the lack of a preseason, but Green Bay has taken strides to refocus and refine its offense. It's better than having to figure it out as a first-year coaching staff. It also helps to have a veteran quarterback such as Rodgers pulling the trigger.
However, there's no substitution for quality reps.
If the Packers' offensive line handles its business I have no doubt some of the credit should go to Rashan Gary, Kenny Clark and the Smiths for giving them stiff tests in a limited training camp.
A lesser concern is the Packers' receiving corps.
Davante Adams should turn the Vikings' defensive backs inside-out. Allen Lazard has been solid in practice, and Marquez Valdes-Scantling has earned Rodgers' praise for improved practice and study habits. The release of Jake Kumerow likely says more about the other receivers' ability to step up than it does his failure.
At least that's what the Packers' GM and head coach are counting on.
LaFleur's emphasis on balance is going to be tested on Sunday. I will be surprised if Tyler Ervin, Jamaal Williams and MVS don't contribute big.
Green Bay won 23-10 last year at Minnesota. In Sunday's opener, give each team another touchdown via a special teams and/or defensive breakdown, and it will be Packers 30, Vikings 17.
Enjoy what figures to be an exciting, entertaining and unorthodox affair, with a Packers' victory being the cherry on top.