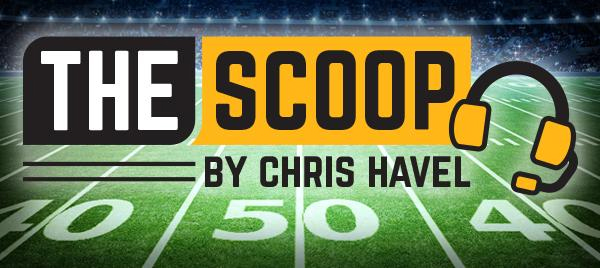 By Chris Havel

Special to Event USA
Cook's four touchdowns enough to lead Minnesota to stunning 28-22 victory
GREEN BAY, Wis. – A few weeks ago Aaron Rodgers dismissively described the resounding loss at Tampa Bay as an "outlier."
That's his opinion.
On Sunday, the Packers' quarterback called Green Bay's stunning 28-22 loss to Minnesota at Lambeau Field a "reality check."
In fact, Green Bay's reality is twofold:
** No. 1: The Packers' offense bogged down after a brilliant start and failed to score on four second-half trips into Vikings' territory. That didn't look like an "outlier." It looked like last season.
** No. 2: The Packers' run defense is awful. It hasn't shown any meaningful improvement since the 49ers ran amok in San Francisco's 37-20 rout of Green Bay in last year's NFC Championship.
If anything the run defense has gotten worse.
One day after Halloween, Mike Pettine and his foundering unit resembled Uncle Fester and 11 variations of Casper the Friendly Ghost. There was nothing scary at all about them – unless you're a Packers fan.
There was an invisible Green Bay defense aiding and abetting Cook while their coordinator – unlike The Addams Family's affable Uncle Fester – couldn't turn on the light bulb by popping it in his mouth.
Still, the calls on social media for Pettine's firing are premature.
I'm not in favor of making a defensive change in the middle of a season. I'd be thrilled with a few changes in the middle of a game.
The incomparable Cook rushed 30 times for 163 yards and three touchdowns. He also caught two passes for 63 yards, including a 50-yard screen pass that went for his fourth touchdown to make it 28-14.
It was ugly with a green-and-gold capital "G."
It also was reminiscent of the handful of low points in Packers' head coach Matt Lafleur's fledgling career.
They couldn't stop the run. What's most alarming is that Green Bay's defense had everything in its favor. They had leads of 7-0 and 14-7, they were at home and they knew what the Vikings were going to do.
Still, they couldn't stop it.
"When we know that teams are going to try to run the football we can't let them … we cannot let them," LaFleur said. "We've got to force them to throw it. We've got to be in the business of finding solutions."
Solutions better come quick.
The Packers (5-2) travel to San Francisco to face the 49ers (4-4) on Thursday night at Levi's Stadium.
"We knew exactly what they were going to do in terms of they were going to ride (Cook) and also just with the conditions out there, it was pretty windy," LaFleur said. "And we never put them in a situation where they had to drop back and throw the football – or least not too many times. That's something that we better get it fixed, and we better get it fixed fast, because I have a pretty good idea of what's going to happen on a short week on Thursday in San Francisco as well."
LaFleur praised his team for its "resiliency" after the win at Houston.
The 49ers will put that description to the test.
An injury-ravaged San Francisco team got blasted 37-27 at Seattle on Sunday, so the 49ers are looking for a big bounce-back game, too.
They may have to do it without several key players.
Quarterback Jimmy Garoppolo (high ankle sprain) and tight end George Kittle (foot) left early in the fourth quarter and didn't return. Running back Tevin Coleman reinjured his left knee in the first quarter. The 49ers already are without running backs Raheem Mostert and Jeff Wilson, Jr., so the run game will be left to JaMycal Hasty and Jerrick McKinnon.
Despite all those injuries, I remain unconvinced the Packers' defense will be able to smother San Francisco. For example, Rashan Gary (28 snaps), Kingsley Keke (16) and Montravius Adams (six) played a combined 50 snaps and didn't register a single tackle between them.
Za'Darius and Preston Smith weren't very effective, either. If the Packers' defense is going to grow a spine – or at least display a hint of fire and passion – it's got to start with the Smiths.
They have been MIA too much of the season.
How badly do the Packers miss Tramon Williams' presence on defense? Packers GM Brian Gutekunst went with youth – Chandon Sullivan, Will Redmond, etc. – but they haven't been as reliable as Williams.
Linebacker Christian Kirksey's return from injury can't come too soon.
While the Packers' defense was missing Cook, the Green Bay offense was missing Aaron Jones. It appears both Jones and left tackle David Bakhtiari will be available against the 49ers.
Rodgers completed 27 of 41 passes for 291 yards and three touchdowns for a solid 110.9 passer rating. He was only sacked once, but beyond Davante Adams (three touchdown catches) and tight ends Robert Tonyan (five catches for 79 yards) and Jace Sternberger (3 for 46), he got next to nothing from the other wide receivers.
If the Packers plan to win shootouts – and with their defense that seems the best bet – they may make a move before Tuesday's trade deadline. Perhaps the rumors of trading for the Texans' Will Fuller V are true.
It may provide the spark the Packers need going into the second half.
A victory at San Francisco would be welcome after the Vikings' loss.
"This definitely qualifies as one of those games where if you want to be a great team, you've got to handle business at home," Rodgers said. "Look, it's not the same type of home environment (without fans). I get it. But it's 2020 and we're in a different NFL this year. It's still a game we should win, a team with the trade deadline coming and questions about their coach during the week. Yeah. These are one of the games we need to win. Hopefully it's just a reality check for us."