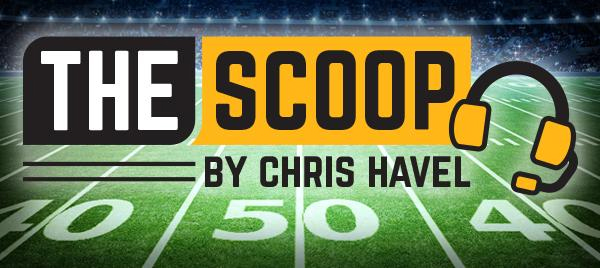 By Chris Havel

Special to Event USA
Meantime, Green Bay clears cap space by releasing veterans Wagner, Kirksey
GREEN BAY, Wis. – Packers fans are pleased to oblige J.J. Watt's humorous plea for patience while he chooses a new team and city – so long as Green Bay is the city and the Packers are the team.
Watt, 31, is the top name in free agency.
The former "Defensive Player of the Year" and future Pro Football Hall of Famer has plenty of offers to sift and sort before he selects.
The Packers remain a frontrunner, for what it's worth, because they check all of the boxes for Watt. He's a Wisconsin native who grew up rooting for the Packers and playing for the Badgers.
Watt merely went on to become the greatest player in Texans history.
Now, he's in the process of selecting a new employer.
Watt reportedly wants to go to a proven winner with a great quarterback. He also has that criteria ranked ahead of the money.
We'll know soon enough if the reports are true.
The question is when will we know?
Watt went on Twitter to explain where he's at in the selection process.
"I scroll through door dash for like an hour before I pick a restaurant man … You're gonna have to give me a second to choose a new team and city."
The NFL's new league year begins March 17.
By then, the final salary cap number will be known. It is believed to be $185 million, according to numerous reports.
The Packers already sought and were granted $8.3 million in cap relief thanks to David Bakhtiari's willingness to restructure. That theme continued last week with Green Bay's decision to release veterans Christian Kirksey and Rick Wagner.
The moves leave the Packers about $10 million above the cap.
Clearly, there are more moves to come.
Receiver Davante Adams may restructure his deal in return for an extension, and quarterback Aaron Rodgers may be asked to do the same.
Linebacker Preston Smith's drop in play could lead to his release.
So while Watt decides, the Packers are busy clearing cap space.
Wagner's departure – coupled with Bakhtiari's recovery from knee surgery – leaves the Packers especially thin at offensive tackle. In a draft allegedly loaded with strong prospects at that position, it is likely GM Brian Gutekunst will select an offensive lineman in the early rounds.
Wagner played in all 16 regular-season games, including nine starts, as well as both postseason games. He helped the Packers rank tied for second in the NFL in sacks allowed (21), the fourth-fewest in a 16-game season in team history.
Wagner also was part of a line that allowed one sack or zero sacks in a league-best 13 games, tied for the most in team history (2004), including four zero-sack games, the most by the Packers since 2008 (four).
The 6-foot-6, 315-pound West Allis native stepped in to fill the void created by Bryan Bulaga's departure last season. He proved to be an adroit signing by Gutekunst.
It's likely the Packers will sign a veteran tackle like Wagner this offseason, in addition to drafting one in the first three rounds.
Kirksey was signed in part because of defensive coordinator Mike Pettine's prior relationship with him. Kirksey had flourished in Pettine's scheme in Cleveland, but that never materialized in Green Bay.
Kirksey was hamstrung by an unprecedented offseason that didn't allow him to play his way into the system. Furthermore, defensive tackle Kenny Clark's absence due to injury early increased the pressure on the inside linebackers to make plays.
Then, Kirksey missed five games due to injury, which allowed rookies Krys Barnes and Kamal Martin an opportunity to show what they could do. Both played well enough to make Kirksey expendable.
Kirksey finished second on the team with 78 tackles (47 solo) and he also played in both postseason games.
Again, it's likely the Packers will sign a veteran linebacker ala Kirksey – but hoping for better results – while upgrading the position in the draft.
While the Packers await Watt's decision, it's becoming increasingly clear that running back Aaron Jones and center Corey Linsley won't be back. As much as I'd love to see the Packers put the $11.8 million franchise tag on Jones, it doesn't seem realistic given the salary cap.
Linsley, who became an excellent center in Green Bay, probably has played his way out of town. Once the cap is decided, odds are a team will pounce on Linsley.
Then, the question becomes what to do at center?
I'm intrigued by the possibility of moving left guard Elgton Jenkins to center, where he starred in college, and going with Jon Runyon, Jr. to be the starting guard opposite Lucas Patrick.
The word on Bakhtiari is that he's making great progress and could be available at some point in the upcoming season.
Also, the Packers reportedly will receive three compensatory draft picks – one each in the fourth, fifth and sixth rounds. That's significant ammo when it comes to filling holes at inside linebacker, cornerback and running back.
Clearly, the Packers' personnel department is working overtime to brace for the unprecedented drop in the cap. It begins with clearing cap space and it culminates in identifying and signing key free agents.
They've already identified Watt. Now they've got to sign him.
It merely requires space beneath the cap and patience … lots of patience.