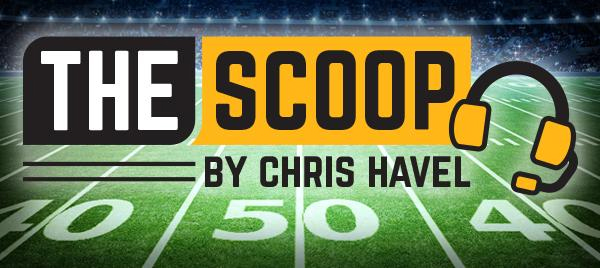 By Chris Havel
GREEN BAY, Wis. -There is a reason former Packers' general manager Ron Wolf has a bust in the Pro Football Hall of Fame.
It's called due diligence.
Wolf's football acumen – from talent evaluation to roster building – was unparalleled while he directed the Packers' renaissance in the Nineties. He didn't miss a trick, or so it seemed, on all things great and small.
But it wasn't all about his football IQ. It also was about knowing people, or more precisely, the value of making the effort to know people.
One of Wolf's practices was to touch base with his star quarterback on a regular (but unscheduled) basis. Seemingly out of the blue, Brett Favre would be approached by one of his lieutenants with a simple message: Ron wants to see you after practice.
It was guaranteed to pique Favre's curiosity: "I wonder what he wants?"
The visits were informal but purposeful.
Wolf enjoyed chatting with Favre, who was "his guy" from Day One, while surreptitiously gleaning valuable information. In a 30-minute visit, Wolf could evaluate Favre's overall health and wellness. He also could identify potential hot spots and douse the flames before they raged.
Favre would exit those visits feeling 10 feet tall. It meant something to have Wolf's ear and to know that he cared. It didn't mean Wolf would do his quarterback's bidding, but at least he was on top of things.
So who in Packers' leadership called Aaron Rodgers into their office with a similar purpose?
My best guess: No one.
When former GM Ted Thompson's role was reduced to an advisory capacity in 2018, Packers president/CEO Mark Murphy rearranged the structure of the front office to accommodate.
Murphy accepted the sole responsibility of hiring and firing the head coach. Then, he put the head coach (McCarthy), the salary cap guru (Russ Ball) and the GM (Brian Gutekunst) in charge of their areas.
However, he stopped short of giving Gutekunst total control of the football operation. His reasoning for the arrangement was sound.
"A key factor in my thought process was to improve communication within football," Murphy wrote in his January, 2018, column on the team's website.
"I felt that, over time, silos had developed within football operations and communication had suffered. Also, I wanted to create a structure that gave Brian (Gutekunst) the best chance to succeed. By narrowing his responsibilities, it allows him to focus on the most important aspects of his job, the draft and determining the 90- and 53-man rosters."
It made sense, and I supported the move at the time, but it also created a significant void: Who was in charge of making the effort to build and maintain a relationship with the star quarterback?
That responsibility was never assigned to anyone, an oversight given how poorly Favre's departure was handled. Some say Favre's and Rodgers' circumstances are entirely different.
That's not true.
When Favre hemmed and hawed over retirement, he had neither Wolf nor his father, Irvin, to lean on. Wolf had retired and Irvin had passed away, leaving agent Bus Cook to become Favre's lead advisor.
Meantime, no one in the front office filled the void left by Wolf.
Thompson knew football, but his people skills were lacking. When Thompson drafted Rodgers, it left Favre feeling unloved and unwanted, so he pushed the notion of retirement.
How is that so different from today?
Who is Rodgers' advocate in the front office? Who does Rodgers trust in the operation via a relationship forged over time?
Again, the answer is likely no one.
That oversight is surprising given the sorry state of affairs when Favre left, and the potential of similar scenario as Rodgers' career entered the fourth quarter.
This excerpt from Murphy's column in 2018 is interesting.
"The process of identifying our next general manager gave us the opportunity to analyze our entire football operation," Murphy said. "While we have enjoyed a lot of success, we need to improve.
"With that in mind, the head coach, general manager and executive vice president/director of football operations will report to me moving forward," he continued. "While I understand this is a departure from the Packers' current structure, it will serve to increase the breadth and frequency of communication and collaboration. Ultimately, it will make the Packers better."
Ultimately, the Packers did get better.
Murphy fired McCarthy, hired Matt LaFleur and proceeded to enjoy back-to-back 13-win seasons and appearances in the NFC title game.
Along the way, Rodgers' thoughts and feelings went unexamined.
From Alex Van Pelt's firing, to the release of Jake Kumerow, to the drafting of Jordan Love, nobody in the front office took the time to discern their star player's thoughts and feelings.
That football was dropped the day team restructured the front office without bothering to include the team's No. 1 asset (Rodgers) in the mix.
With Ball, LaFleur and Gutekunst all reporting to Murphy, I'm wondering what those meetings entailed. It seems curious if nobody bothered to ask, "What does our quarterback think?" If the topic was broached, and nobody knew the answer, it should have raised concern.
Now, that oversight looms larger than ever.
My best advice to Murphy is two-fold:
** No. 1 – Take total control of the Rodgers situation. Step up and be the point man on what it's going to take to appease him. If that's not possible, Murphy needs to take responsibility for the team's next move and keep Gutekunst out of it.
** No. 2 – Either give Gutekunst total control of the football operation, which includes hiring and firing the head coach, or find his replacement. If Gutekunst hasn't proven himself worthy after consecutive trips to the NFC championship game, when will he be?
Meantime, Gutekunst still maintains a majority of the responsibility without all of the authority – a formula for disaster if ever there was one.
Not only did the Packers fail to reach out to Rodgers when the front office was restructured, they discounted the importance of it.
Now, they're paying the price.
Clearly, Rodgers isn't blameless in all of this. He could have voiced his displeasure to Murphy or Gutekunst along the way.
But in his defense, the Packers didn't have a supreme leader in charge of the football operation that he could turn to.
They still don't.
Is it any wonder the Packers and Rodgers have a chasm to traverse?
Ultimately, Rodgers has to know that his best chance to win a Super Bowl in the next few years is with the Packers. That's a fact. Given that, if the differences remain irreconcilable the Packers should feel responsibility.
Hopefully, they'll have a chance to get it right with their next Hall of Fame quarterback. That is if they're fortunate enough to get the chance.