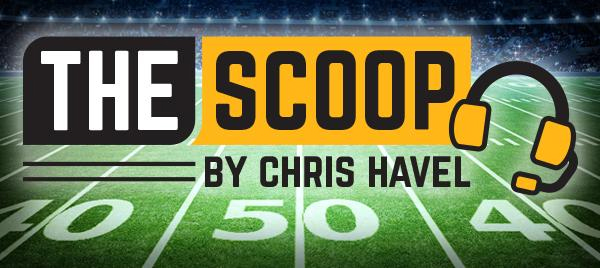 By Chris Havel
Georgia CB Eric Stokes headlines Green Bay's defensive draft class
GREEN BAY, Wis. – It has been 20 months and 20 days since a fired up Aaron Rodgers informed NBC's Michele Tafoya, "We have a defense!"
The Packers had just defeated the Chicago Bears, 10-3, in their Thursday night 2019 season-opener at Soldier Field.
Edge rushers Preston and Za'Darius Smith combined for 2 ½ sacks and ex-Bears safety Adrian Amos, also a free agent, intercepted a pass as Green Bay's defense limited Chicago to a first-quarter field goal.
Indeed, the future proved to be as bright as it appeared that evening.
The Packers' defense did its share to help head coach Matt LaFleur's first team go 13-3 and earn a berth in the NFC championship game.
Then last season happened.
The Packers' offense exploded in Year 2 of LaFleur-Rodgers, but the defense regressed to the point where coordinator Mike Pettine had to go.
In 20/20 hindsight, the Packers would have beaten the Buccaneers and reached the Super Bowl had the defense realized its potential. In fact, the defense lacked a player at every level, from defensive line to cornerback.
That's where the 2021 draft comes into play.
Whereas receiver Amari Rodgers and the offensive linemen have made the most headlines in the draft's aftermath, Green Bay's defensive picks will be critical to the team's success this season.
It begins with Georgia cornerback Eric Stokes.
The Packers' first-round pick is projected to be Jaire Alexander's future bookend. How soon that happens depends upon Stokes' growth and Kevin King's performance on a one-year "prove it" contract.
If King performs up to his first-round status, and manages to stay healthy, the Packers won't have to push Stokes into a starting role.
Either way, Stokes (6-0, 194) is going to be on the field.
The former SEC cornerback has seen NFL-caliber talent at wide receiver for the past three seasons at Georgia. Despite playing almost 1,600 snaps in that span, he allowed just three touchdowns.
Stokes' 4.29 speed in the 40-yard dash grabbed scouts' attention.
His athleticism, soft hands and engaging personality drew them in.
"The 4.29 (40) always gets your attention," Packers GM Brian Gutekunst said. "Pat Moore, our area scout, does a fantastic job, was very high on him early. Before he tested, before we got to see him as an athlete, we interviewed him. And he's such a genuine human being. I think Packers fans are going to love him. He's a quality human being who is really driven. He's overcome a lot of adversity in his young life. Obviously, being a top player in the SEC and being a rare athlete, as you check the boxes, he added up."
Stokes will wear No. 21 – Hall of Famer Charles Woodson's number.
It's a lot to live up to, but Stokes relishes the opportunity.
"When Green Bay called me, it was just a big smile and I'm telling everybody to be quiet because they're all screaming and already excited," Stokes said. "I'm just trying to tell them to be quiet and keep calm and all that stuff. It was a surreal moment."
Stokes knew all about Alexander before he was drafted by Green Bay. That's because he was one of the NFL corners Stokes studied.
"I know for a fact (Alexander) is greedy. He's hungry to where like he's going to go out there and fight for every little scrap and he isn't going to give up anything," Stokes said. "That's pretty much how I look at myself to where I'm going to go out there and give everything that I got, because I know for a fact that he's doing the same.
"So it's just learning from him and doing everything I can – being on the details and all that stuff," he continued. "I have to keep learning and growing as a player. It's just only going to get better."
The Packers went defense twice in the fifth round.
They began by taking Florida defensive tackle T.J. Slaton with the 173rd pick, and followed up with the selection of Appalachian State cornerback Shemar Jean-Charles with the 178th pick.
Slaton (6-4, 330) is projected to be a run-stuffing tackle with enough agility to be disruptive as a pass rusher.
When asked what his strength is, Slaton replied, "Definitely against the run. And definitely in pass situations. I feel like I'm a great player when it comes to run and pass. But I think I'm really going to make an impact on the run game."
The Packers signed Damon "Snacks" Harrison and Anthony Rusch – two monstrous defensive tackles – during the season, but neither was able to get on the field.
Slaton is expected to be in the defensive line rotation on Day One.
Jean-Charles (5-10, 184) doesn't possess elite speed or size, but he does have a nose for the football. He is similar to the Packers' Josh Jackson in that he's more suited to zone rather than man coverage. The Packers are hoping Jean-Charles' ball instincts translate to the NFL.
"I think he has a really good chance to play inside at nickel and do some of those things," Gutekunst said. "I also think he's a very strong athlete – even though he doesn't have great height – that will allow him to play outside if we need him to. He has a lot of twitch and he gets his hands on a lot of balls."
The Packers' final selection – Boston College linebacker Isaiah McDuffie – was a productive player in college. McDuffie projects to contend with Kamal Martin and Krys Barnes or playing time at inside linebacker, and he's also being counted on to boost the special teams.
If the Packers got it right in the 2021 draft, all four of their selections on defense should earn roles right away.
It should enable the Green Bay defense to realize its full potential. Combine that with the NFL's No. 1 offense and it could be enough to catapult the Packers into the Super Bowl.