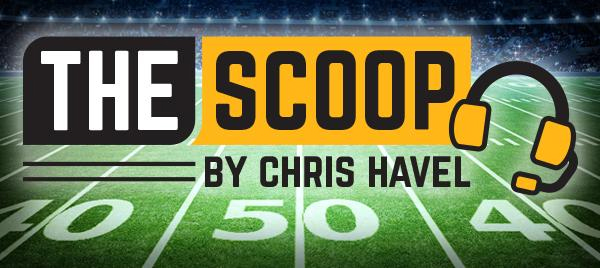 By Chris Havel
Green Bay is deeper, more talented and better prepared at CB, LB, OL and QB
GREEN BAY, Wis. – The Packers' offseason was anything but typical.
Instead of discussing the much-needed influx of talent in several areas, the impending doom of losing Aaron Rodgers dominated discussions.
In the run-up to "The Match" – a made-for-TV celebrity golf event set for Tuesday, July 6 – Rodgers spoke at length about his mental health. Here's hoping Rodgers' decision to open up can have a positive impact on those who are struggling with anxiety, depression or other issues.
Someone asked me if this is Rodgers' way of laying the groundwork for a "temporary insanity" defense when he returns to the Packers. It might be funny if it wasn't so serious.
Rather, I think this is Rodgers simply expressing what he's feeling. He's excited about the exhibition golf match featuring Rodgers and Bryson DeChambeau competing against Tom Brady and Phil Mickelson.
He stated that it's OK to talk about and work on one's mental health, and it doesn't have to be in the context of depression, suicide, etc. He spoke of the benefits of taking a mental health inventory, so to speak.
Furthermore, he didn't link any of it to his situation with the Packers.
So why mention it here?
I do so because Rodgers' comments – in the context of which Packers' position groups are better – are exactly on point. There are good reasons the Packers are much-improved at corner, linebacker and offensive line, and I'll get to them in short order.
However, it is possible Green Bay has improved the most at the most important position: Quarterback.
If Rodgers returns to Green Bay, the Packers will have a thoughtful, self-aware MVP quarterback. In turn, they also will have a backup QB with first-round arm talent that took all the reps in the offseason.
The fact is the Packers are better-prepared to survive without Rodgers (for whatever reason) than they were before his discontent surfaced.
Here are three other positions the Packers have significantly upgraded:
** Cornerback
The decision to select Georgia cornerback Eric Stokes in the first round looks better with every passing day. Stokes has the size, speed and ball skills to be an impact cornerback opposite All-Pro Jaire Alexander.
Stokes' development will be steady and he'll be on the field when the Packers take on New Orleans in the season opener.
The Packers' decision to re-sign Kevin King was shrewd. King had the awful play at the end of the half in the NFC Championship, but on the whole he had a fairly productive season.
King's presence will allow Stokes to be integrated over time, and it's not like the Packers couldn't win with King.
Fifth-round corner Shemar Jean-Charles also looked good at in the OTA's and minicamps. Jean-Charles should compete on special teams immediately and also is working on becoming the "dime" cornerback.
** Linebacker
The signing of De'Vondre Campbell didn't make many headlines. Perhaps it should have.
Campbell, 28, is the rangy, ball-hawking inside linebacker the Packers' defense has been craving forever. Blake Martinez was a tackling machine, but he wasn't an impact play-maker. Christian Kirksey was good in his day, but it appears injuries have eroded his skills.
Campbell is a different beast. At 6-4, 232 he can get into coverage or range sideline-to-sideline to make plays.
If T.J. Slaton, the Packers' rookie defensive tackle, can contribute alongside Kenny Clark, the Packers' run defense will be better. With Campbell filling gaps behind them, it could be just what the Packers need to force third-and-long situations.
The Packers' decision to re-sign Preston Smith was wise because it gives new coordinator Joe Barry three high-end pass rushing options. Preston's experience is invaluable and he reportedly arrived in much better shape this offseason. The desire for job security will do that.
The Packers also have Za'Darius Smith, whom the national media underrates as an edge rusher, and Rashan Gary, who is on the verge of becoming a pass-rushing force.
** Offensive line
The loss of All-Pro center Corey Linsley is a big one. Linsley was the glue in a close-knit line that played its tail off last season.
Clearly, the Packers realized Linsley's value. They just couldn't afford him under their salary cap. So they responded by selecting Ohio State center Josh Myers in the second round. That's expensive real estate for a center, which should tell you how much the Packers value the position.
Myers (6-5, 312) handled a majority of the reps at center during the OTA's and minicamps. He has tackle size and athleticism combined with an interior lineman's strength and tenacity.
Royce Newman (6-5, 312) lined up everywhere but center in the offseason. The rookie from Ole Miss is versatile, to be sure, but it looks like he'll get a shot at right tackle while Billy Turner handles left tackle until David Bakhtiari returns from a knee injury.
Wisconsin's Cole Van Lanen (6-4, 305) will be a swing tackle, while ex-Badgers teammate Jon Dietzen (6-5, 312) will battle at both guard spots and center.
With Elgton Jenkins, Lucas Patrick and Turner, the Packers have a strong foundation to build around. Myers, Newman and Van Lanen should fill in the pieces nicely.