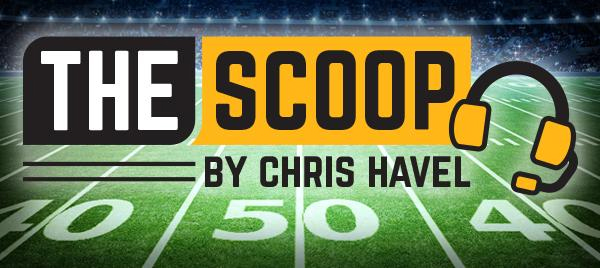 By Chris Havel
GREEN BAY, Wis. – The curiosity that comes with every new season is nothing new to Packers fans. It has been that way ever since the great Vince Lombardi left for Washington, and long before that.
Recently, the fans' curiosity has been mixed with concern.
In 2019 they wondered how Green Bay's new head coach, Matt LaFleur, would perform in place of the fired Mike McCarthy.
LaFleur's team went 13-3 and reached the NFC championship game. Question asked and answered.
In 2020 they were curious as to whether LaFleur's Packers could duplicate their first-year success. Some worried it was merely a fluke, and that the team would back-slide.
Well, that didn't happen. The regular season began and the Packers' offense rolled while Aaron Rodgers and Co. racked up historic numbers.
Naturally, the loss to Tampa Bay in the NFC championship game was a bitter end to what had been a spectacular season. Fans weren't discouraged, though, because 2021 had Super Bowl written all over it.
Then news of Rodgers' unhappiness surfaced around the draft. Rodgers did nothing to refute stories that claimed, per sources, that he didn't care to play in Green Bay any longer.
Suddenly, 2021 had a pall cast over it.
If this Packers' season blows up, it will have been an inside job, orchestrated by the MVP quarterback.
It remains to be seen IF Rodgers will report, much less when. That alone is sufficient cause for fan anxiety, if not anger.
Frankly, I believe Rodgers will report near the tail-end of training camp. He'll skip the first two weeks, at least, but report just in time to start the regular-season opener at New Orleans.
Beyond that, I'm determined to write about the players that will be here, honoring their contracts and furthering their careers while trying to win games and advance to the Super Bowl.
Running backs Patrick Taylor and Kylin Hill are a great example of what training camp and preseason competition should look like.
Hill, a rookie, was a highly productive back at Mississippi State. The 5-foot-10, 214-pounder blends power and agility with soft hands to catch it out of the backfield. However, he lacks breakaway speed and it remains to be seen if he can block NFL edge rushers in pass pro.
In addition, the third back needs to be a special teams' contributor, something Hill did little of in college.
Taylor, a 6-2, 217-pound speedster, missed last season with an injury. However, the undrafted second-year back has impressive physical skills and projects to be a core special teams' player. Several draft experts I've interviewed on my radio show, Sports Line, really like Taylor's upside.
Safety Vernon Scott is another intriguing prospect.
Scott (6-2, 202) can line up almost anywhere in the secondary. The former TCU star has excellent speed and is a willing hitter. If he continues to develop it could allow new defensive coordinator Joe Barry the flexibility to play safety Darnell Savage as a slot cover corner.
Fifth-round pick T.J. Slaton is a big man (6-4, 330) who was a disruptive inside force at Florida. If that skill set translates to the NFL, the Packers may have landed mid-round gem to line up next to All-Pro Kenny Clark.
Receiver Juwann Winfree (6-1, 210) also has my interest.
Winfree, an undrafted player out of Colorado, was impressive during the OTA's and minicamps, according to reporters allowed in. His year of experience in the scheme undoubtedly increased his comfort level.
Now we'll see what Winfree can do in live action.
Josiah Deguara, a third-round pick out of Cincinnati, earned a role in the offense before being injured early last season. Deguara has had an entire year to assimilate the offense and make his body stronger.
Deguara's skill set, coupled with where he was drafted, suggests he'll receive plenty of reps with the first unit in training camp. With Robert Tonyan, Marcedes Lewis, Dominique Dafney, Jace Sternberger and Deguara it looks like five players competing for three spots. Tonyan and Lewis appear to have two of them locked up.
Finally, I'm also curious to see punter Ryan Winslow, who has NFL experience with the Cardinals in 2019. The Packers signed Winslow late last season, and reportedly has a strong leg. If nothing else, that strong leg may provide the kick in the butt J.K. Scott needs to be something more than so-so for the Packers.
Training camp opens next week.
That's when curious fans and media will begin searching for answers to their many questions, including but definitely not limited to if/when the MVP quarterback shows up.